Philly Council to consider limiting outside employment after Bobby Henon's bribery conviction
Philadelphia City Councilmember Maria Quiñones-Sánchez plans to introduce legislation that would limit outside employment options for city lawmakers.
Philadelphia City Councilmember Maria Quiñones-Sánchez said she plans to introduce legislation that would limit outside employment options for city lawmakers.
Serving as a City Councilmember is technically a part-time job, meaning lawmakers can legislate while working other jobs, if they disclose that work. Quiñones-Sánchez said she wants the city to make that opportunity less open-ended so there's less chance of public corruption.
"We will be introducing something that has a variety of things that my colleagues can entertain. For instance, there's some discussions around exemptions for educational purposes. We do have some colleagues who do teach. There's some caps around salaries that you can earn outside. So we want to present several options and have a public discussion," Quiñones-Sánchez told reporters during a news conference Monday.
Specifics on the bill are scant right now. Quiñones-Sánchez, who has previously called for a ban on outside employment, said City Council will start mulling the issue in the spring.
"It's about time we make some bold decisions," she said.
The measure is a response to a federal jury convicting labor leader John Dougherty and City Councilmember Bobby Henon of committing public corruption.
The panel found that Henon used his seat to do Dougherty's bidding on Council in exchange for a no-show $70,000 salary from the electricians union Dougherty led for three decades.
Dougherty, who resigned as business manager of Local 98 of the International Brotherhood of Electrical Workers, and Henon, who plans to remain on Council until he's sentenced in February, both face up to 20 years in prison.
Quiñones-Sánchez discussed the legislation following a news conference called to announce a public campaign rooted in cleaning up politics in Philadelphia.
The campaign, dubbed "People over Politics," is advocating three main reforms, including public financing of elections and transparency around independent expenditures.
"And that if you're an employer and hire an elected official, you've got to tell us, tell the public what it is they're doing, who they're taking meetings with, and what are the contents of those meetings," said state Rep. Jared Solomon, one of the elected officials pushing for change alongside community leaders and government watchdog groups like Common Cause and the Committee of 70.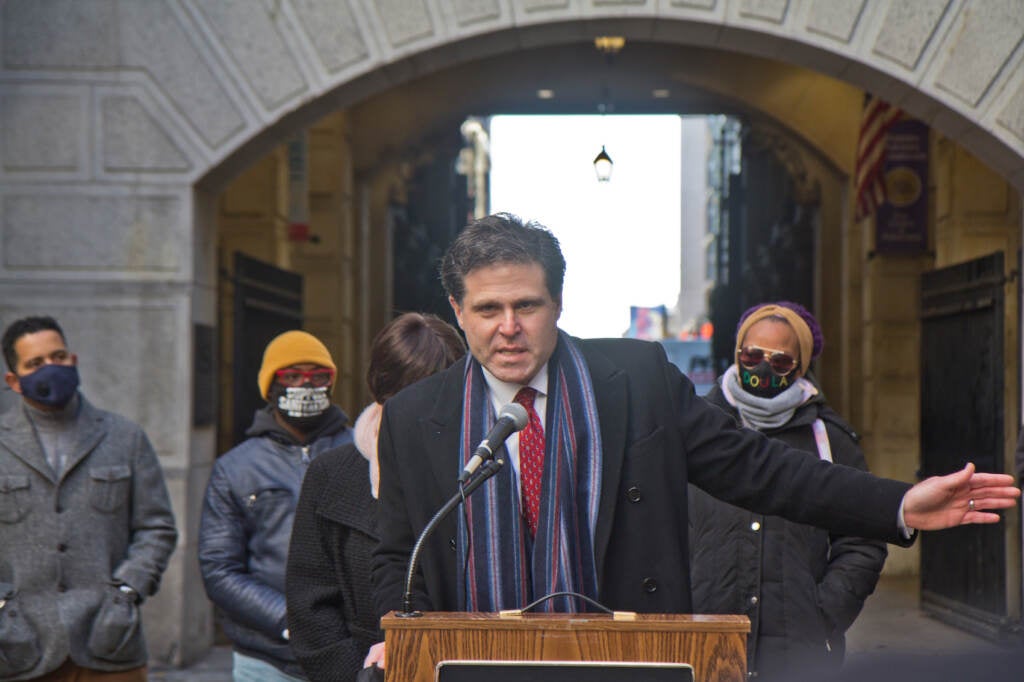 The campaign is kicking off with a petition that will be circulated online and citywide.
"We need to close the loopholes so that Philadelphia residents have the information that will allow us to be confident that our representatives are working for us and for us alone," said Melissa Wright, vice president of the League of Women Voters of Philadelphia. "We need to abandon the Philly shrug — the notion that this is just how it is.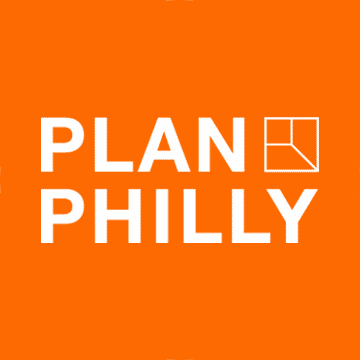 WHYY is your source for fact-based, in-depth journalism and information. As a nonprofit organization, we rely on financial support from readers like you. Please give today.