As John Dougherty resigns after bribery conviction, Mayor Kenney offers praise
As Local 98 prepares to move forward with new leadership, Mayor Jim Kenney noted the contributions made by Dougherty.
After nearly 30 years leading Philadelphia's most politically powerful union, John Dougherty will resign following his conviction on federal conspiracy and bribery charges.
Dougherty, the business manager of Local 98 of the International Brotherhood of Electrical Workers, said in a statement that he made this difficult but necessary decision to step down "for the good of the union."
"I am leaving Local 98 in an incredibly strong position, financially and otherwise," Dougherty, known as "Johnny Doc," said. "We are among the most respected locals in the entire IBEW and our members enjoy the highest wages and best benefits package in the nation."
Under Dougherty, Local 98 grew to become the biggest independent source of campaign funds in Pennsylvania.
Even his indictment didn't dissolve its power: More than $17 million went from the union's main political action committee to candidates in the two years since his 2019 indictment.
As Local 98 prepares to move forward with new leadership, Mayor Jim Kenney noted the contributions made by Dougherty, an old friend and campaign backer who helped propel him into office.
"He represented his union representatives," Kenney said. "Members represent the building trades and did so very well."
Kenney downplayed the significance of the wiretapped conversations that made up the federal prosecutors case against the union leader, noting that none of the conversations between the two of them figured into Dougherty's conviction.
"You know, I've had numerous conversations with him, as you've heard in court," the mayor said. "I don't know if any of you would have good results as a result of 18 months of wiretapping."
Kenney doesn't expect Philly political culture to shift
Kenney said it's now up to the judge to decide Dougherty's punishment, but he doesn't think the conviction in federal court will change the culture at city hall.
"It's not like it hasn't happened before," Kenney said. "People have been convicted before and the city moves on. That's the way it goes."
The mayor credited Dougherty and Local 98 for helping him bring some of his campaign promises to life.
"I got 10,000 kids going through pre-K because we had a beverage tax that they helped with," Kenney said. "I don't think that's a bad thing."
Kenney said he tried to contact Dougherty, who did not answer his phone. When pressed about what he would have said to his longtime ally, he answered, "None of your business."
Dougherty will be succeeded by Local 98 safety director Mark Lynch, who will serve as interim business manager. The union's executive board voted Lynch into the role.
Disclosure: The Electricians Union Local 98 represents engineers, camera personnel, editors, audio and maintenance techs at WHYY.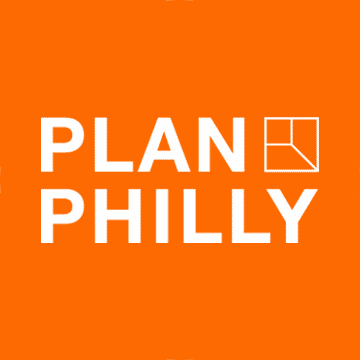 WHYY is your source for fact-based, in-depth journalism and information. As a nonprofit organization, we rely on financial support from readers like you. Please give today.