Philly Council creates anti-violence hotline as residents demand more action on gun crisis
A bill passed Thursday will create a still-unfunded hotline designed to connect people affected by gun violence to available support resources and services.
One day after a spree of gun violence that killed three people and injured at least four others in Philadelphia, City Council unanimously passed a bill creating a new tool for Philadelphians affected by violence.
The Anti-Violence Resource Network will be a one-stop shop designed to guide residents feeling the impacts of a crisis that took 499 lives in 2020 and 83 already in 2021. It's primary function will be a hotline with staffers that will refer people to programs and services. The hotline will be open to calls 24/7 to connect community organizations and residents to resources.
Councilmember Cherelle Parker introduced the bill on behalf of Council President Darrell Clarke last Thursday.
"Information is power and accessing it can be the difference in someone's life," she said. "It's proactive and information can be empowering. This is a way to limit hard-to-navigate bureaucratic structures because it's one centralized location."
The next step is to get the plan to City Council's Appropriations for funding. But Clarke said that securing money may take a while because he is still working on logistics such as identifying partner organizations and staffing.
Clarke said he sees the network as a preventative care measure. He wants people in the community to feel safe calling to ask for resources before they believe that gun violence is their only option. He also said he understands concerns that the hotline would be a "snitch" line but, in reality, he said, it's far from that.
"People may call it a snitch line but this is not what this is. If you have an issue with criminal activity, call 9-1-1 because this is not for that," Clarke said. "This is for resources and guidance.
"If [someone] can call the hotline number to be able to be talked down, be able to talk about their specific challenges…we can get them to the appropriate direction."
Last year was the deadliest in three decades. 2021 so far isn't much better. Seven people were shot and three died on Wednesday alone. Last month, there was a mass shooting at the Olney Transportation Center that left eight people shot.
This move for a network also comes as Philadelphians continue to criticize City Hall for a perceived lack of action. Activist Jamal Johnson resumed his hunger strike earlier this week demanding Mayor Jim Kenney to do more to stem the bloodshed.
Still, it may take a while since the funding is up in the air and an infrastructure still has to be built.
Juwan Bennett, a Ph.D candidate of criminology of Temple University, thinks this could be a good start but he's hesitant.
"It's a start but we're going to need real dollars," he said. "We may have to take this with a grain of salt."
Bennett said a hotline is useful but may not be the most effective tool. Because the hotline will make referrals to service agencies already stretched thin with demand, he worries that it could only contribute to services getting further overtaxed.
Bennett said he believes there are better and more streamlined ways to attack gun violence.
"There's a correlation between poverty and gun violence," he said. "Most people are going to need a job to really change their life and get out the street."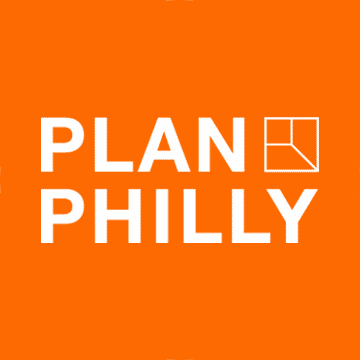 WHYY is your source for fact-based, in-depth journalism and information. As a nonprofit organization, we rely on financial support from readers like you. Please give today.