Proposed exemption for Cobbs Creek Golf Course delayed in City Council, amid pushback
The bill would exempt the course from rules meant to prevent erosion. A City Council vote could be delayed by weeks.
A West Philadelphia golf course may need to wait a few weeks longer to find out whether it's exempt from protections meant to prevent erosion.
City Council did not vote on a controversial zoning overlay for the Cobbs Creek Golf Course Thursday as originally planned, after the city's Planning Commission requested additional time to review it.
The bill, sponsored by Councilmember Curtis Jones on behalf of the city's Department of Parks & Recreation and the foundation renovating the public Cobbs Creek Golf Course, would allow for taller buildings, fences, and netting on the property, as well as exempt it from site clearing restrictions on steep slopes. It was met with skepticism and pushback from the public during a Planning Commission meeting last week, and the body voted to request a 45-day extension to consider it.
"While I think that the project has some public benefits, I'm really concerned about the potential community and environmental impacts," said Garlen Capita, an urban planner on the city Planning Commission, during the Commission's meeting. "There also seems to be a need for better outreach, more in-depth engagement, transparency, trust building to really make this project successful."
City Council members cannot enact bills related to zoning, street plans, or land subdivision until they receive a recommendation from the Planning Commission, although recommendations are not binding. The Planning Commission usually gets 30 days to consider legislation after it's introduced to City Council, but the group's extension request last week means commissioners and staff will have an extra 45 days to review the proposed Cobbs Creek Zoning Overlay, a spokesperson for the Department of Planning and Development confirmed.
Josh Cohen, Councilmember Jones' chief of staff, said Thursday morning Jones planned to hold the bill. It was introduced to City Council on Nov. 17, so it may not get a vote until early February, if the Planning Commission does not offer a recommendation sooner.
The Cobbs Creek Golf Course, once an esteemed public course that welcomed people of color and women before the PGA, languished in recent years. The city signed a lease with the Cobbs Creek Foundation with the hopes of restoring and revitalizing it.
The foundation has committed to invest at least $65 million to restore the course to its original 1916 design, while building a new education center, restaurant, driving range, short course, and 18-hole championship course capable of hosting PGA Tour events. The foundation has also pledged to restore a creek bed and dozens of acres of wetlands, in an attempt to solve flooding issues at the course. The group has promised discounted rates for Philly residents and community programming.
Jeff Shanahan, who leads the Cobbs Creek Foundation, told a council committee last week he wants the exemption from steep slope protections for three elements of the course.
"The first is for a creek restoration area with steep slopes on the banks of the creek. The second is a small area where we intend to build a retention pond for irrigation purposes," he said. "Lastly, there are two original golf holes that require work."
Robert Allen, with the Department of Parks and Rec, said the Foundation has received approval from the Pennsylvania Department of Environmental Protection for the creek restoration project, and is awaiting final approval from the U.S. Army Corps of Engineers. He said a 45-day delay would be a "substantial blow to the project."
The requested zoning overlay is not the first element of the renovation that has some concerned about its environmental impact. Early this year, the Foundation cleared hundreds of trees from the property, sparking worries over flooding, biodiversity, and heat. Part of the project only recently cleared a hurdle with the city's Art Commission, which challenged the developers largely over environmental concerns.
Several members of the public spoke in favor of the golf course project during last week's Planning Commission meeting, but more spoke against the proposed zoning overlay or requested a delay, mainly raising concerns about the effect it could have on flooding and tree loss, as well as complaints about community engagement.
"This project is a perfect example of why we need to have a greater insight into the work that's being done and its impact on neighborhoods," said Jerome Shabazz, director of the Overbrook Environmental Education Center. "I would like to see that there are more requirements placed on this project, so that there are outcomes that could be measured."
Residents of Philly's flood-prone Eastwick neighborhood, which sits downstream from the golf course along the Cobbs Creek, also expressed concerns during a town hall meeting last week led by the city's Office of Sustainability.
Shanahan, with the Cobbs Creek Foundation, said the creek restoration project will only have "positive" impacts on downstream communities.
"While we do have some steep slopes that we need to disturb, none of that, per our plan, would have any impact on additional flooding from what's already there," he said. "It's all about reducing flooding and cleaning up this waterway."
The foundation plans to finish the driving range and education center in 2024, and the golf course in 2025.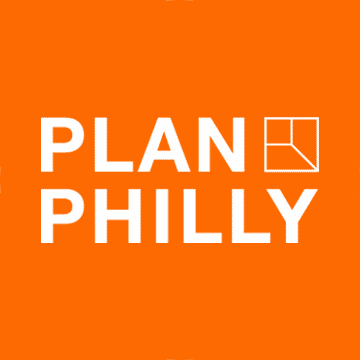 WHYY is your source for fact-based, in-depth journalism and information. As a nonprofit organization, we rely on financial support from readers like you. Please give today.