Philly airport workers push for $15 minimum wage nationwide
It's been about two years since Philadelphia City Council voted to mandate prevailing wages at the Philadelphia International Airport.
Dozens of Philadelphia International Airport workers rallied in support of federal legislation that would require all domestic airports nationwide to pay at least $15 an hour and provide health care benefits or risk losing federal infrastructure grants.
For Onetha McKnight, Philadelphia International Airport wheelchair attendant and SEIU 32BJ member, joining a union nearly tripled her hourly wage almost a decade ago.
At one point, she was relying on tips to fill the gap between her hourly wage of $5.50 and the federal minimum of $7.25 an hour.
"We all know that tips are not guaranteed," said McKnight, who is the matriarch of her family with five grandchildren and two great-grandchildren.
SEIU 32BJ represents 950 workers at the Philadelphia International Airport and 10,000 workers across the Philadelphia region.
In June 2021, Philadelphia City Council voted to change local law requiring prevailing wages to be paid to airport workers up to $15.06 an hour plus several dollars more to cover health insurance and paid sick leave. That law covers airplane cabin cleaners, baggage handlers, wheelchair attendants, and security personnel.
But union workers said they had to strike before contractors would pay prevailing wages under the Philadelphia law.
"The fight is ongoing," McKnight said. "They want nothing more than to take our victories away and put us back to minimum wage."
Union leaders claim that major corporations, such as American Airlines, have been redirecting flights and connections away from airports in cities where minimum wage laws are on the books to other cities like Atlanta and Houston.
"They are now starting to redirect air traffic to places where they can pay poverty wages, essentially putting big cities at a competitive disadvantage because those cities have actually tried to do the right thing by workers," said Gabe Morgan, executive vice president of SEIU 32BJ, overseeing unions in Pennsylvania and Delaware. "What we're asking is for a level playing field, a Congress that lifts up workers across the country."
American Airlines did not immediately respond to request for comment for this story.
If Congress passes the Good Jobs for Good Airports Act standards, it would require all airports to pay at least a $15 minimum wage to workers in addition to health care benefits or lose federal airport funding and infrastructure grants. Philadelphia Congressman Dwight Evans co-sponsored the legislation and there's a similar bill in the U.S. Senate. It was introduced in March and was referred to a subcommittee. The union is pushing for the same standards to be included in the bipartisan FAA reauthorization bill.
There were airport union rallies for the federal legislation in Charlotte, Chicago, Dallas, Miami, Orlando, Phoenix, Portland, Seattle, and Tampa this week.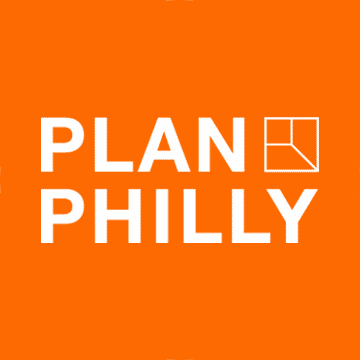 WHYY is your source for fact-based, in-depth journalism and information. As a nonprofit organization, we rely on financial support from readers like you. Please give today.