Philly advances ban on shops selling pipes and other drug accessories
The legislation that moved ahead aims to make it harder to open a store that sells vapes, pipes, and other drug paraphernalia.
The Philadelphia City Planning Commission endorsed a City Council bill that aims to curb the rise of "convenience stores" that primarily sell drug paraphernalia.
The move to advance the legislation comes one year after the Wynnefield neighborhood updated a zoning overlay to effectively ban all new convenience stores after several shops that sold mainly drug-related products opened near a school. Since then, other neighborhood groups have approached city councilmembers seeking similar overlays, sparking concerns of patchwork regulation.
Instead, Councilmembers Katherine Gilmore Richardson, Cherelle Parker, and Bobby Henon co-authored legislation that would update and broaden the city's definition of a "drug paraphernalia store" to include both more shops and products with the goal of making it harder for pseudo-head shops to open in the city.
"We heard about a proliferation of convenience stores in our neighborhoods, especially on our commercial corridors, selling drug paraphernalia," Richardson said. "Oftentimes, these products are sold right next to candy and other items children are most likely to purchase."
Philadelphia already regulates stores that explicitly sell drug paraphernalia, requiring related-use permits and, typically, a zoning variance. However, some store owners have skirted rules by applying for less restrictive convenience store permits and later, moving to sell prohibited merchandise.
The earlier code was limited to stores that actively sold certain merchandise. The new bill would apply to any store that displayed drug paraphernalia in its windows, theoretically making code enforcement more simplistic for inspectors. Also expanded: the definition of paraphernalia.
While the older rule included water pipes, newer smoking accessories like vaporizers, herbal or decarboxylation infusers, and accessories like grinders or mesh screens were not. Other paraphernalia, like so-called "methoscopes" or "love roses" — novelty glass tubes principally sold for use as methamphetamine or crack pipes — would also now fall under the regulation. Dab rigs, a relatively recent type of pipe designed for consuming certain marijuana concentrates, have also been added to the code.
Meanwhile, the legislation jettisons some existing definitions the planning commissioners described as "outdated," owing to age or the ever-evolving nature of the drug trade.
"Roach" clips and coke spoons, for instance, have been struck from the legislation.
Due to prior litigation by cigarette and cigar sellers, the new definitions exclude some products that are associated with both drug and tobacco use, like rolling papers. The language exempts marijuana dispensaries, which are regulated under another section of the zoning code.
The commission members largely endorsed the strategy behind the regulatory change, saying it would help the city's Department of Licenses & Inspections better regulate existing stores that are skirting the rules.
"This will allow for more robust inspections and enforcement," said Paula Burns of the Planning Commission ahead of a vote in favor of the measure.
Wynnefield residents linked the string of new paraphernalia-selling corner stores in their neighborhood to decline, nuisance violations — exceeding legal operating hours, selling tobacco or unlicensed goods –– and crime.
"We have a high population of seniors who are afraid to go to the commercial corridor," Wynnefield Residents Association President Crystal Morris told Plan Philly in January. "They've had their purses snatched."
Echoing neighbors' concerns that the shops are linked to a rise in shootings, the legislation describes these locations as "a focus of crime."
A Philadelphia Police Department spokesperson did not immediately comment on whether drug paraphernalia stores had been linked to any criminal pattern.
The legislation is currently in committee, but will likely advance with the endorsement of the commission.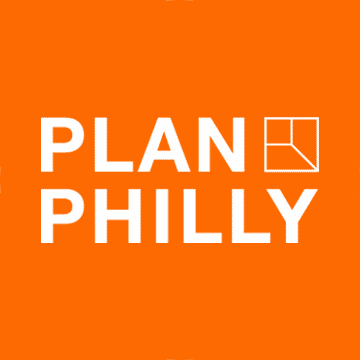 WHYY is your source for fact-based, in-depth journalism and information. As a nonprofit organization, we rely on financial support from readers like you. Please give today.