Philadelphia trail projects get a boost from state grants
Annual state funding came through for nearly a dozen regional trail projects late last month, and in Philadelphia that funding will make way for progress on three important trail additions.
This year the Department of Conservation and Natural Resources (DCNR) awarded $1.7 million in Community Conservation Partnerships Program grants to trail projects in Southeastern Pennsylvania. All of the Philadelphia projects received funding through the Keystone Recreation, Park and Conservation Fund.
Manayunk Bridge
The state DCNR grants awarded $500,000 toward developing a multi-use trail on the historic, curving concrete Manayunk Bridge that spans the Schuylkill River and connects Philadelphia and Lower Merion Township.
The bridge was initially a rail bridge and was once used as part of the Cynwyd Line before concerns over its structural safety were raised.
A unique arrangement between SEPTA, Lower Meion Township and the City of Philadelphia is making this $3.5 million trail project possible. As owner of the bridge, SEPTA has leased the structure to Lower Merion Township, but the actual construction project will be a City of Philadelphia project. Maintenance of the trail will be divided between the City and Lower Merion.
Sarah Clark Stuart, policy director at the Bicycle Coalition of Greater Philadelphia, said SEPTA was very positive about this project.
"They were very pleased to have both Philadelphia and Lower Merion Township both want to build a trail on top of the Bridge," she said.
The bridge not only connects Philadelphia and Lower Merion but also provides a link between the Cynwyd Heritage Trail and the Schuylkill River Trail.
The City has gathered $3.15 million of the estimated $3.5 million project cost through a combination of sources, including Pennsylvania Community Transportation Initiative, PennDOT, Lower Merion Township and this current Pennsylvania DCNR grant funding. Construction is estimated to begin in late 2013.
Poquessing Creek Trail
In Northeast Philly, where trail updates seem less frequent, the state grants include $500,000 for the development of the Poquessing Creek Trail. This approximately 1.5 mile loop will connect Junod Playground to Poquessing Creek Park and the Benjamin Rush State Park.
The funding is for construction and includes a pedestrian bridge, ADA access and landscaping.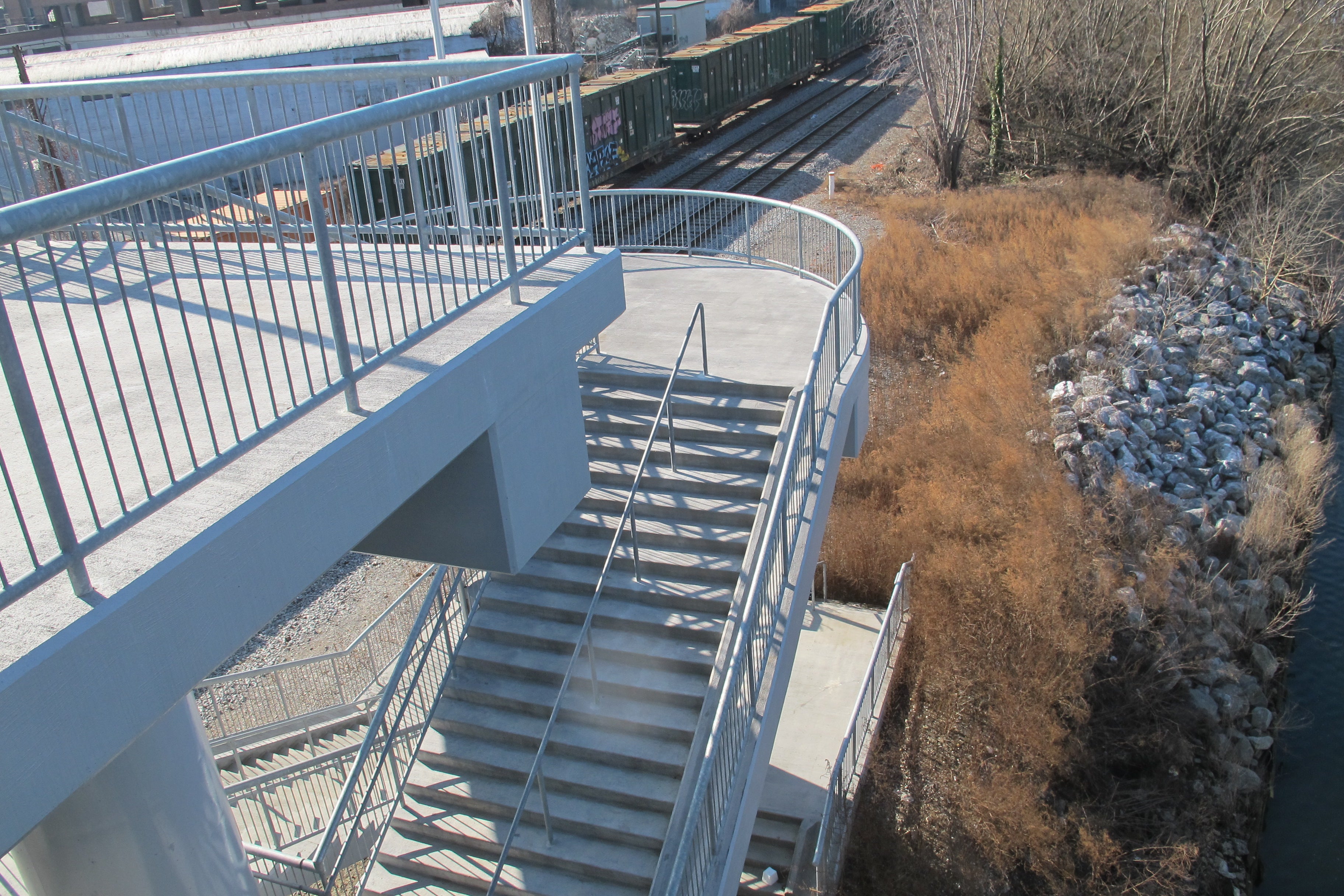 Schuylkill River Trail – South to Christian streets
Another $500,000 was awarded toward extending the current Schuylkill River Trail from South Street to Christian Street.
The Schuylkill River Development Corporation has been working tirelessly to build additional trail mileage while securing funding and planning for the next segments. In the short term, SRDC hopes to get the Schuylkill River Trail to Bartram's Garden. Ultimately, the goal is to extend the trail further to Fort Mifflin in South Philadelphia.
Most recently crews poured concrete for boardwalk footings that will bring the trail from Locust Street to the South Street Bridge.
The recent $500,000 grant will go towards final design and construction of approximately 1,200 feet of trail from South Street to the vicinity of Christian Street. Previously the segment received $60,000 from Coastal Zone Management Program for preliminary design.
———
For more information on these and other regional trail network updates visit http://connectthecircuit.org/