Philadelphia changed how it regulates toxic air pollution. Here are 3 things to know
The city limits toxic air pollutants like lead and formaldehyde. A policy revision expands the list, but critics say it doesn't go far enough.
Listen
1:03
For the first time in more than four decades, the city of Philadelphia has updated how it regulates toxic air pollution from industrial facilities.
Late last month, the city's Air Pollution Control Board approved a revision by the city's Health Department to an obscure regulation that covers compounds like asbestos, lead, arsenic, and cancer-causing benzene, emitted from facilities in the city.
"This was a major step forward in lowering a whole host of potential carcinogenic materials in the air of the region around Philadelphia," said Arthur Frank, a professor of environmental and occupational health at Drexel University, member of the Air Pollution Control Board, and member of the Pennsylvania Environmental Justice Advisory Board. "In the long run, it will save lives."
Still, some say the revision doesn't go far enough.
Here are three things to know:
1. The city will regulate more dangerous air pollutants
The original regulation from 1981 covers close to 100 toxic air pollutants. The revision approved last month more than doubles the number of regulated compounds.
"As science has progressed, … we've learned that there need to be more chemicals on that list," said Dr. Cheryl Bettigole, commissioner for the Philadelphia Department of Public Health.
The revision, which goes into effect at the beginning of next year, also lowers the emissions thresholds that trigger health risk assessments, Bettigole said.
"We've come to understand that lower concentrations of these chemicals can also pose a risk," Bettigole said. "We really needed to update the regulation to reflect the current science."
2. Some permit decisions will consider background pollution, but not 'cumulative impacts'
Currently, the city only considers emissions from a single facility when approving or rejecting its permit application.
"If there was another same-sized facility next door also emitting large amounts of chemicals, we couldn't consider that," Bettigole said.
But neighborhoods can be exposed to multiple sources of pollution at once — for example, from nearby chemical plants, fossil fuel-burning power plants, and highways where cars and trucks travel.
"And as we know, facilities that emit lots of pollution tend to concentrate in neighborhoods that are predominantly Black and brown," Bettigole said.
The policy revision approved last month allows the Health Department to consider background levels of a pollutant when evaluating a permit application.
If a facility's emissions of a toxic air pollutant alone would create an excess cancer risk nearby of more than 50-in-a-million, meaning 50 out of a million people exposed to that level of pollution over a lifetime may develop cancer, the city will reject the permit.
The city will also reject a permit if a facility's emissions of a pollutant would push existing cancer risk near the facility from that same pollutant above 100-in-a-million.
For lower levels of risk, AMS will be able to require a facility to mitigate pollution, for example, by installing pollution control technology or reducing operating hours. To estimate the background cancer risk near a facility, Air Management Services will test samples of the air.
"For the first time, we are looking at what is the cancer risk from, say, benzene, if you are applying for a permit to emit benzene, and how much other benzene is in the neighborhood that you're talking about setting up your facility in," Bettigole said.
But the new process will not consider truly cumulative impacts of pollution sources, because it does not add together the negative health impacts of multiple pollutants. It also does not consider non-air pollution, the pre-existing health of the surrounding community, or demographic factors such as age, race, or income, like some environmental justice policies do. 
"Cumulative impacts reflect the full range of actual risk from a polluting source," said Charles McPhedran, an attorney at Earthjustice, a nonprofit that litigates environmental issues and pushed AMS to go further in its regulatory update.  "That's how we understand the risk the people are actually exposed to."
The EPA's 2019 AirToxScreen estimated total lifetime cancer risk from toxic air pollution in Philadelphia to be 30-in-a-million, before the Philadelphia Energy Solutions refinery shut down for good. In a city of more than 1.5 million people, that translates to around 47 Philadelphians potentially developing cancer due to toxic air pollution, if they were exposed to the same level of pollution continuously.
3. The policy does not cover all polluters
All new facilities seeking air pollution permits in the city, if they plan to emit toxic air pollutants above certain levels, will need to perform the health assessments outlined in the updated regulation, according to the Health Department. The city receives on average 500 to 600 air permit applications per year.
Existing facilities that change their operations and emit toxic air pollutants above the thresholds will also be subject to the regulation. The city's biggest polluters — known as Title V facilities — will need to go through the health risk analysis when they renew their permits every five years, and could be required to install new pollution control devices.
"Once we complete the five-year cycle, everybody should be in compliance," Bettigole said.
There are only 27 Title V facilities in Philly, according to the Health Department. There are hundreds of smaller facilities or facilities that have promised to operate at a lower capacity that hold air pollution permits with the city, according to an online EPA enforcement and compliance database. The Health Department is not sure how many existing facilities will ultimately be required to assess the health risks of their pollution, said spokesperson James Garrow. Existing, non-Title V facilities that do not change their operations will not need to.
Lisa Hastings, an environmental advocate and former employee of the Arizona Department of Environmental Quality who lives in the Fairmount neighborhood, is skeptical of the impact the updated regulation will have.
"It's a feel-good, look-good amendment that really doesn't help things," she said.
Mobile sources of air pollution are not subject to the regulation, said Arthur Frank, the Drexel professor who sits on the Air Pollution Control Board. These include the airplanes that fly in and out of the Philadelphia International Airport, the ships that dock at the port, and the trucks that drive in and out of warehouses. Diesel exhaust contains dozens of cancer-causing substances. 
"The post office … near the airport, for example — there's like 400 trucks going through that facility every day. But that's not going to be a regulated source because it's the trucks, it's not the facility that's putting [pollution] out," Frank said. "It's going to be places that are either making things or generating electricity, that kind of activity."
However, mobile sources of air pollution should be included in the background cancer risk considered under the regulation, Frank said.
While the revised air toxics regulation does not cover every source of air pollution in the city or take into account truly cumulative impacts of environmental hazards, Frank sees it as a step in the right direction.
"You're never going to bring down exposure to cancer-causing agents to zero," Frank said. "For the moment, this seemed like a very appropriate set of new regulations."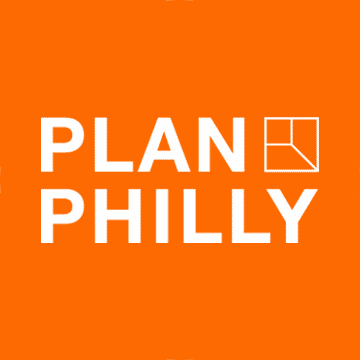 WHYY is your source for fact-based, in-depth journalism and information. As a nonprofit organization, we rely on financial support from readers like you. Please give today.