Power plants among the largest industrial climate polluters in Pennsylvania
In a new report, environmental advocates crunched EPA data to call out Pennsylvania's "dirty dozen."
Listen
1:23
This story is part of the WHYY News Climate Desk, bringing you news and solutions for our changing region.
From the Poconos to the Jersey Shore to the mouth of the Delaware Bay, what do you want to know about climate change? What would you like us to cover? Get in touch.
---
Power plants and big industrial facilities in Pennsylvania release millions of tons of planet-warming greenhouse gas emissions, according to a new report that ranks the top climate polluters in the state.
"Unfortunately, Pennsylvania is a huge part of the problem," said Stephanie Wein of PennEnvironment, the environmental advocacy organization that released the "Dirty Dozen" report, at a press conference Tuesday.
The report estimates that just 12 facilities in Pennsylvania release nearly a fifth of the state's total greenhouse gas pollution.
The ranking comes as the EPA develops standards expected to require power plants to cut or capture their emissions in the coming years. Scientists around the world say governments and industries need to rapidly slash planet-warming pollution in order to avoid the most extreme impacts of climate change.
"In Philadelphia, toxins in our air have made asthma worse for thousands of children," said Philadelphia City Councilmember Kendra Brooks, at Tuesday's press conference. "Disasters caused by climate change from floods to heat waves are damaging our schools and homes, disrupting our lives and endangering our most vulnerable neighbors."
PennEnvironment's report, which used EPA data from 2021, found all but one of the top 12 emitters of planet-warming greenhouse gasses in Pennsylvania that year were coal or natural gas-fired power plants. Half of the top polluters were located in Southwestern Pennsylvania, with the coal-fired Keystone power plant in Armstrong County leading the pack.
Just one facility in the top 12 was located near Philadelphia: the Fairless Energy natural gas power plant in Bucks County.
"You look at the gas burning power plants, the biofuel and gas combination power plants, they're still seeing a lot of emissions," Wein said. "This is about transitioning to clean energy. This is about decarbonization of industrial sources and not just drawing down on coal."
The data used in the report does not include sources of greenhouse gas emissions like vehicles, oil and gas production, or pipeline leaks. It comes from the EPA's Greenhouse Gas Reporting Program, which requires around 8,000 big emitters, fuel and industrial gas suppliers, and CO2 injection sites nationwide to report their emissions each year. PennEnvironment's analysis includes close to 300 facilities in Pennsylvania.
"Obviously, we have cars and trucks and methane leaking from all kinds of places. But as far as the … large sources that are required to be reported, this is as accurate as it gets," said Eric Schaeffer, executive director of the nonprofit Environmental Integrity Project and former director of EPA's Office of Civil Enforcement, who was not involved in the report.
While western Pennsylvania dominates the "dirty dozen" list, the Philadelphia area has several large polluters of its own, according to the report. These include Vicinity Energy's gas-powered cogeneration plant in Philadelphia's Grays Ferry neighborhood that powers a steam loop, as well as the Covanta plants in Chester and Conshohocken that burn trash for energy, according to the report. Gas distribution networks, like PGW, Peoples Natural Gas Company, or PECO, were not included in the rankings.
Vicinity plans to decarbonize its Grays Ferry plant after electrifying its Boston and Cambridge district energy system, said spokesperson ​Sara DeMille.
A spokesperson for Covanta, Nicolle Robles, said Covanta's waste incinerators produce less greenhouse gas emissions than putting that same trash in a landfill.
But to Councilmember Brooks, the report shows "corporations are churning out pollution that makes our futures a little darker every day. … The corporations responsible for climate change are rarely, very rarely called out for the harm that they are doing."
The good news is that solutions are available, advocates say — they just need to be used.
"This information is only [as] good as what we do with it," State Rep. Chris Rabb, who has supported legislation to transition Pennsylvania to 100% renewable energy by 2050, said at Tuesday's press conference.
Another tool to reduce emissions from power plants is a cap-and-trade program known as the Regional Greenhouse Gas Initiative (RGGI). The regulation allowing Pennsylvania to join the program, put in place under former Gov. Tom Wolf, is on hold due to a court challenge. Gov. Josh Shapiro did not fully endorse RGGI as a candidate, but included it in his budget proposal  this spring.
The forthcoming regulation from the EPA expected to sharply limit carbon dioxide emissions from power plants by 2040 would likely apply to Pennsylvania's top emitting power plants and result in decreased pollution, said Brian Murray, interim director of Duke University's Nicholas Institute for Energy, Environment & Sustainability.
"If not them, then who is this rule for?" Murray said.
Tax credits in the Inflation Reduction Act are also expected to help "amplify" the country's energy transition, Murray said.
The top three emitters on the state-wide "dirty dozen" list are already scheduled to be fully or partially decommissioned. The Keystone power plant and the Conemaugh power plant in Indiana County plan to stop burning coal by 2028, due to an EPA wastewater rule. The Homer City coal-fired power plant announced this spring it will close down in the next few months, citing environmental regulations, low gas prices, more expensive coal, and warm winters.
Representatives or spokespeople for the Keystone and Fairless power plants could not be reached for comment.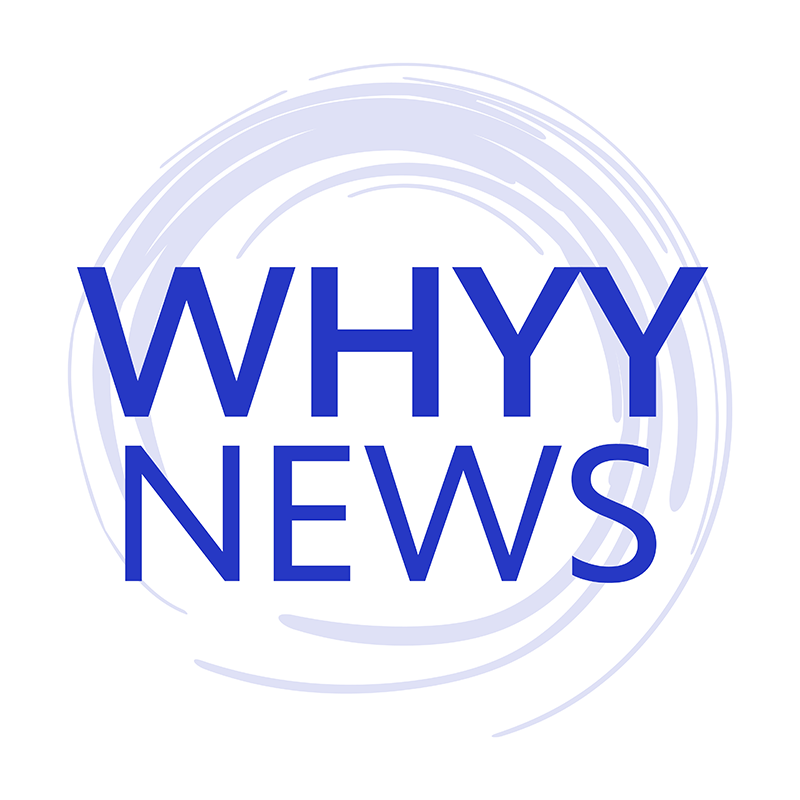 Get daily updates from WHYY News!
WHYY is your source for fact-based, in-depth journalism and information. As a nonprofit organization, we rely on financial support from readers like you. Please give today.