City Council grills officials on response to chemical spill that threatened Philly's drinking water
In a City Council hearing, officials admitted there's work to be done to prepare Philly's drinking water system for future threats.
The city of Philadelphia did not have enough bottled water on hand to distribute to all residents whose tap water was at risk from a chemical spill along the Delaware River earlier this spring, officials admitted during a City Council hearing Thursday.
"The magnitude of this potential emergency cannot be overstated," said Mike Carroll, the city's deputy managing director for transportation, infrastructure, and sustainability.
Council authorized the hearing before the Committees on the Environment and Transportation & Public Utilities after a chemical spill threatened to contaminate much of the city's drinking water, and sparked a bottled water recommendation earlier this spring. Council members wanted to investigate the city's preparedness and emergency management practices when facing drinking water threats going forward.
"It's bound to happen again, and we have to be ready," said Councilmember Anthony Phillips during Thursday's hearing. "We have to be better prepared this time."
Carroll said the city needed to balance keeping enough water in the system with shutting the intake valve when the chemical spill could be passing by.
"Ultimately, we managed to avoid any potential risk to public health," Carroll said. "That achievement should not be minimized even while we learn lessons from the response."
But several council members criticized the city's communications following the spill, which included a push alert to cell phones recommending people use bottled drinking water after a certain time. It sparked a run on bottled water at stores throughout the city.
Councilmember Curtis Jones said the map showing that just over half of the city would have been affected if the chemical spill entered the Baxter Water Treatment Plant along the Delaware River should have been more widely promoted.
"Had that simple information … been disseminated to elected officials like ourselves, had it been disseminated in public places and spaces like Channel 64, we could have avoided the hysteria," Jones said.
Carroll said the city was working with limited information from its partners about testing, treatment, and the concentration of the chemicals in the hours after the spill, while trying to avoid causing panic through its communications. The city tried disseminating information through several channels, Carroll said, but did not send the bottled water recommendation alert until roughly an hour before it would go into effect.
"Late on Sunday morning, an evaluation of the public awareness indicated that social media, the press briefing, and our web-based contact were still not registering with the public. As a result, [Office of Emergency Management] initiated a mobile alert," he said. "We … recognize a more thorough approach may have minimized public alarm."
The city did have a plan to distribute bottled water to residents if needed, but the city would not have been able to meet demand on its own.
Carroll said it would have taken over 500,000 cases to provide drinking water for every potentially affected resident. City stockpiles, with contributions from mutual aid and industry partners, could have provided roughly 20,000 cases of water within 24 hours — or a one-day supply for around 60,000 people. Furnishing the entire city with a three-day supply of water would cost more than $10 million, Dominick Mireles, director of the city's Office of Emergency Management, said.
The city will evaluate ways to improve its capacity — but ultimately, everyone should have their own three-day water supply on hand, Carroll said.
One way the city could avoid needing to distribute bottled water in a future contamination emergency is to build full redundancy into the drinking water system.
Philadelphia draws its drinking water from two different rivers — the Delaware and the Schuylkill. Right now, the city lacks the ability to serve all customers from just one of the two rivers, but the Water Department already has a plan to improve the system so that can be done.
"We have the very rare opportunity, with feasible levels of investment over the next 20 years, to completely address this type of situation with no need to implement a water distribution plan at all," Carroll said. "PWD will switch over from the Baxter plant to one of the other two plants or a combination, and people can sleep easy and rest assured."
Advocates from environmental nonprofits criticized the city's response to the spill and urged the city to double down on improving its resilience to water quality threats.
"I don't think there was a panic. I think people did what they were told," said Maurice Sampson, eastern Pennsylvania director for the nonprofit Clean Water Action. "They were told, 'Go out and buy water.' So what did they do? They went out, and they bought water."
Sampson said instead of sending a push alert to cell phones advising residents to drink bottled water after a certain time, the Water Department should have provided large containers for residents to store clean tap water in. He said this should be done all the time, before emergencies happen, with the city supplying containers and directing residents to refill them at regular intervals.
"Poor people are not stupid," Sampson said. "If they're given the information that they need, they will take care of themselves."
The Water Department should commission an independent risk assessment of industrial activity upstream of its water intakes and launch "watchdog" efforts to prevent future emergencies, said PennFuture Campaign Manager Adam Nagel. The city should also expect other threats to drinking water quality in the future, Nagel said, including from climate change, which could push the salt line in the Delaware river closer to the city's intake. 
The city should take advantage of any remaining American Rescue Plan Act funds to implement the Green City Clean Waters and Water Revitalization plans, Nagel said.
"Philadelphia needs its leaders to step up and take on its growing list of environmental problems," Nagel said.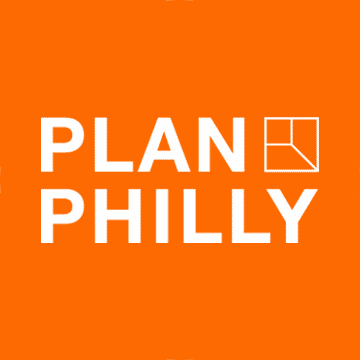 WHYY is your source for fact-based, in-depth journalism and information. As a nonprofit organization, we rely on financial support from readers like you. Please give today.