Philadelphia's Southeast Asian Market is back at FDR Park, showcasing cuisines from some of the various different cultures that make up Philadelphia.
Each weekend, from now until Oct. 29, more than 70 vendors will offer freshly prepared food — connecting the taste buds of visitors to the different cultures and people of Southeast Asia.
The outdoor market has been going for more than 40 years, but has grown in size since the start of the pandemic.
Vendor Roeun Chum mixes dishes from Cambodia, Laos, and Vietnam, which not only leads to tasty results, but attracts people from all over to his table.
"Everybody comes [from] around the world and enjoy our food, all kinds of stuff," Chum said. "We get to see everybody. Different faces all the time."
Another vendor, Lisa Loy is known for her fish cakes, seafood meatballs, and grilled bananas. She said the traditional Cambodian recipes were passed down to her from her mom and grandmother, which she is now using to teach her son.
"We're all different nationalit[ies] around here," Loy said. "So, just like your food does follow your culture, my food is my culture."
Sarann Oung, also from Cambodia, offers fresh kettle corn and sugarcane juice at his table. Jennie Nam, with the city's Department of Commerce helped with his translation, and added open spaces like the market can help people connect with other cultures.
"He's [Oung] very happy to sell here because he's able to make a small living and help with household finances. He says that it's a nice side income that he's able to use and catch up on bills." Nam said. "We can make spaces for people to be comfortable, to come share food, to connect. This is how we change the scape of Philadelphia."
The market location is near the Broad Street side of FDR park and is open Saturdays and Sundays from 10 a.m. to 6 p.m. until Oct. 29, weather permitting.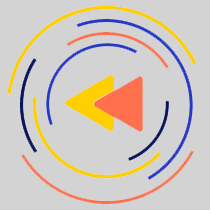 Saturdays just got more interesting.
WHYY is your source for fact-based, in-depth journalism and information. As a nonprofit organization, we rely on financial support from readers like you. Please give today.