Philly will build or fix 10,000 curb cuts under settlement with disabled residents
The settlement filed Friday requires the city to build thousands of curb cuts over 15 years. It must be approved by a federal court.
The city of Philadelphia has settled with disabled residents in a class action lawsuit under the ADA. The settlement agreement — which still needs to be approved by a federal judge — requires the city to build or remediate 10,000 curb cuts over the next 15 years.
"Activists and advocates fighting for disability rights in Philadelphia, like myself, now have a victory here in our city that we've wanted for a long time," said Tony Brooks, who uses a wheelchair, in a statement Friday.
In addition to the 15-year plan, the settlement requires the city to start installing, remediating, and maintaining a limited number of curb cuts by request through the city's 311 system, three years after the settlement goes into effect. It also requires the city to maintain existing curb cuts, as well as build or bring into compliance curb cuts on streets it alters.
The agreement comes more than three years after Brooks, three other Philadelphians with mobility-related disabilities, and several disability rights organizations sued the city under the Amercians with Disabilities Act and another federal accessibility law.
They claimed the city's maintenance of pedestrian paths of travel — including sidewalks and curb ramps — discriminates against people with disabilities that affect their mobility.
According to the complaint filed in 2019, several of the plaintiffs had gotten hurt tripping over hazards or falling out of wheelchairs, just trying to get around the city.
They described a city filled with barriers, including uneven, crumbling sidewalks, improper snow removal, construction without safe alternative routes, illegally parked cars, and "fake curb cuts," where concrete is just poured to fill the space between the curb and the street.
"People with disabilities that affect their mobility cannot travel freely around Philadelphia, hindering their right to work, study, socialize, volunteer, worship, and engage in civic life," the 2019 complaint reads.
The plaintiffs claimed the city failed to comply with a 1993 court order requiring the city to install or upgrade curb ramps whenever it resurfaces a street — transitioning instead to a request-based system in 2014.
The plaintiffs did not seek money beyond attorney fees.
If the settlement terms are fulfilled, the city could be a safer place for Fran Fulton, one of the plaintiffs.
"I am blind, so I cannot see if [a curb cut] is broken, crumbled, which many of them are," she said. "There is a totally non-compliant curb cut right across the street from where I live. And if it weren't for the fact that I know it's there, I probably would have been hit by a car."
Fulton is "elated" to see the suit resolved, but she notes the city had to be dragged into court to make the commitment.
"They're responding to our needs now because we sued them," she said. "If they had any kind of conscience about people, pedestrians' needs, it wouldn't have required a lawsuit. …  I think it's a real black eye on the face of Philadelphia that people can't cross the streets safely."
The settlement agreement only covers curb ramps — not sidewalks themselves or sidewalk obstructions — which plaintiff lawyer David Ferleger said is because of a judge's ruling that separated the two catagories.
Still, the settlement is significant.
"For many people in Philadelphia, there is no way to cross the street where the sidewalk ends. Without a curb ramp, a street corner is like a brick wall to someone who uses a wheelchair, or like stepping off a dangerous edge to a blind person," Ferleger said in a statement Friday. "Enforceable by the federal court if necessary, this landmark agreement will expand the participation of thousands in our community in such things as person-to-person encounters, family events, recreation, education, and government."
To Fulton, the plaintiff, curb cuts were the "most important part" of the suit. But she said advocates will continue to push the city on the other issues — like parking enforcement and snow removal.
The settlement contains several accountability measures, including an annual public status report by the city and a provision that the plaintiffs, their lawyers, or a hired third party can inspect the city's work to install or repair the curb cuts. The parties are also asking the court to keep jurisdiction over the matter to enforce the settlement terms.
"So this is a promise that will be fulfilled, will be monitored, and will change the lives of people with disabilities and everyone else," Ferleger said in an interview Friday.
Several other cities across the country — like Atlanta and Baltimore — have faced similar suits in recent years. In 2017, Seattle agreed to fix or install tens of thousands of curb ramps — expected to cost nearly $300 million — in order to settle a federal class action lawsuit there.
"We're grateful that this agreement will achieve substantial long-term improvements to the City's pedestrian infrastructure through the installation and upgrade of curb ramps throughout the City of Philadelphia, enhancing access to jobs, schools, and community life for individuals with disabilities that affect their mobility," said Philadelphia City Solicitor Diana Cortes in a statement.
The city and plaintiffs have requested preliminary approval of the settlement agreement from the U.S. District Court for the Eastern District of Pennsylvania. Members of the settlement class can object to the proposed agreement. In a press release Friday, city officials said they expect a hearing for final court approval in February 2023.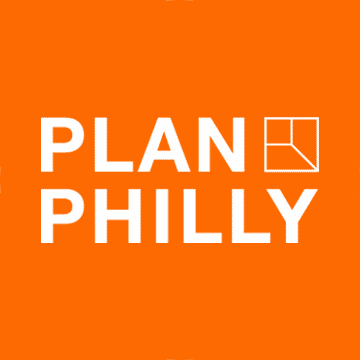 WHYY is your source for fact-based, in-depth journalism and information. As a nonprofit organization, we rely on financial support from readers like you. Please give today.