Some Philadelphia parents scramble to find COVID-19 vaccine appointments for their young kids
Some Philadelphia parents who are eager to vaccinate their infants and toddlers must be patient a little while longer.
Listen
3:21
Samantha Greenberg said she was overcome with emotion when she saw an Instagram post about a COVID-19 vaccine clinic for kids under 5 at the Dr. Ala Stanford Center for Health Equity in North Philadelphia.
While many Americans returned to their pre-pandemic lives months ago, Greenberg — who has a 14-month-old daughter, Gemma — and other parents of young, unvaccinated children have remained more cautious.
Greenberg said her family has largely avoided social gatherings, and Gemma rarely went on a playdate or inside public buildings.
"We started going to the playground a couple of weeks ago," Greenberg said. "I'm still on high alert, because kids are just walking piles of germs."
In June, the Food and Drug Administration and the Centers for Disease Control and Prevention cleared the way for kids between the ages of 6 months and 4 years old to get vaccinated. Young children can receive either three doses of Pfizer, or two doses of Moderna (which has been shown to kick in sooner, but wane faster, than Pfizer).
Some parents, like Greenberg, wanted to vaccinate their young kids as soon as possible. The vaccine's approval was already delayed in February, when health officials decided to wait for data on a third dose of Pfizer's vaccine. 
Some Philadelphia-area parents say getting immediate appointments for their children hasn't been easy.
There aren't many mass clinics for this age group, partly because demand isn't high, and pharmacies in most states, including Pennsylvania, are only permitted to vaccinate kids over age 3.
That means pediatricians' offices are the primary sites for vaccinating infants and toddlers. However, some Philadelphia parents say their kids' doctors didn't immediately have the vaccine in stock.
That was the case for Greenberg, whose pediatrician's office didn't know when it would have the vaccine. She then tried to get an appointment at Children's Hospital of Philadelphia, only to find out the hospital is only vaccinating its own, current patients.
When Greenberg saw the Instagram post about the clinic at the Center for Health Equity, which is run by the Black Doctors Consortium, she jumped at the opportunity.
"I called my husband and I cried. I cried in the car on the way here," Greenberg said as she sat in the waiting room. "I'm crying a little bit now, because this has been really scary, and I just haven't wanted to roll the dice at all with her. And now I feel like she'll have some extra layer of protection. And, even if we get COVID at this point, it will be very, very mild."
Dr. Alison Buttenheim, a professor of nursing and health policy at the University of Pennsylvania, said she understands the frustration of parents still waiting to find a vaccine appointment. She said health systems should be more clear in their messaging about vaccine availability.
"I think parents who were told by their pediatric provider, 'We don't have any immediate plans,' or, 'We don't yet know when it'll be available,' or, 'We're just going to do it at your kid's next visit,' felt like they were, again, on their own, kind of a repeat of early 2021 when we were all trying to get our parents and grandparents vaccine appointments," Buttenheim said.
Katy Otto, of Philadelphia, also said she had to wait for an appointment for her 19-month-old daughter, Frances. Frances was able to get an appointment at CHOP, because she's a patient at the hospital. However, the earliest availability was July 19. Otto said she could get an appointment sooner if she went to Hatboro, but the drive would be close to an hour each way.
"It's a little frustrating, because I think there was a lot of concern that it would be hard to get this group of kids vaccinated, and that there would be a lot of hesitancy," she said. "So you would think that places would want to do everything possible to make it more accessible."
Still, Otto is grateful to get an appointment at all.
"I am excited," she said. "All of us with kids in this age group have been waiting so long. She's in a daycare, and we're just really wanting to get her that protection."
Alice Inacker said her 14-month-old Maggie also is a CHOP patient. However, she brought her daughter to the Black Doctors Consortium's clinic over a week ago, because she didn't want to wait. Inacker added that she preferred the Moderna vaccine, which wasn't available at CHOP, because it's only two doses. Prior to the whole family getting infected with COVID-19 earlier this year, Maggie had never seen the inside of a grocery store.
"I'm excited to take her inside places and not worry about it," Inacker said.
Vaccine access in the city will expand in the days to come, as Philadelphia health officials open some vaccine clinics. Kids must be current patients at the city's health centers, but anyone can make appointments at its annexes.
Health officials still are worried about demand, however. A May Kaiser Family Foundation COVID-19 Vaccine Monitor survey found that 38% of parents with kids under 5 plan to wait a while before vaccinating their children, while 27% of them reported they will definitely not get their children vaccinated. Only 18% of parents with children under 5 reported wanting to get their child vaccinated "right away," and 11% said they'd only do so if required.
Vaccinations among eligible children also have been slower than other age groups. For example, in Philadelphia, just 37% of 5 to 11-year-olds have had at least one dose of the vaccine, compared to 94% of residents over 12.
Dr. Marcie Macolino, a member of the Pennsylvania chapter of the American Academy of Pediatrics and a pediatrician at Mt. Airy Pediatrics, said she has started vaccinating her patients. She said it's important that pediatricians educate parents about the safety and efficacy of the vaccines.
"I think it is really quite important that younger age groups are also protected, to protect them, but also the people around them," Macolino said. "Vaccines are always less of a risk than COVID, and they are very helpful in protecting against hospitalization and death, and we always want to do that for big people, but also for little people."
Kumar Senthil got his son Kian, 4, vaccinated at the Black Doctors Consortium clinic, and the whole family is looking forward to visiting The Wizarding World of Harry Potter in Florida.
"We spent a lot of time looking through the data, and thinking about the risks and benefits," he said. "And I think we all felt that the risks of the vaccine, based on all the populations who got it, was so low that there's probably much more benefit than risk."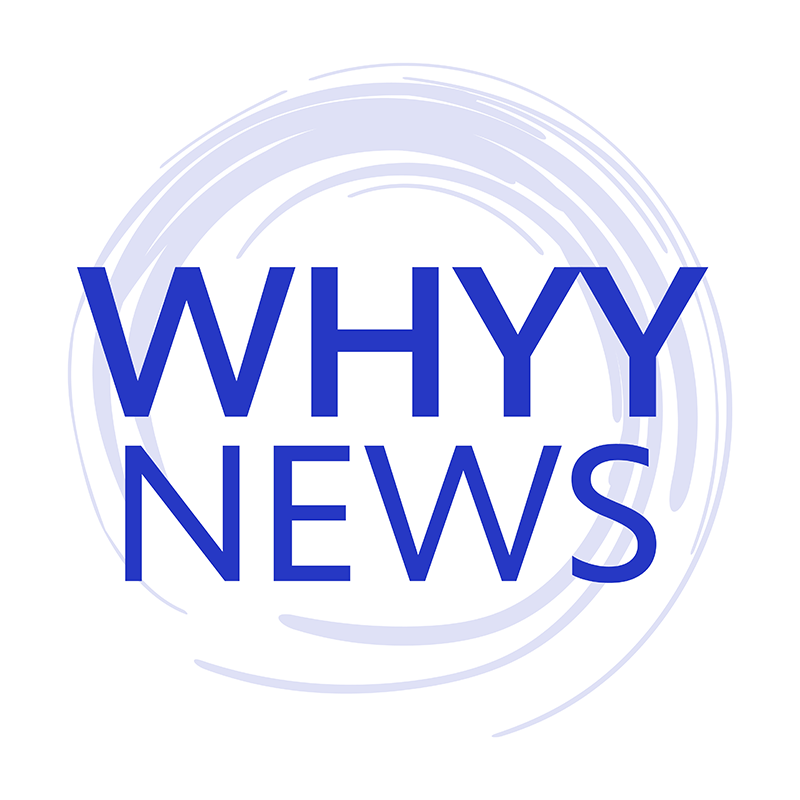 Get daily updates from WHYY News!
WHYY is your source for fact-based, in-depth journalism and information. As a nonprofit organization, we rely on financial support from readers like you. Please give today.