From the vaults to the walls at PAFA, women artists are front and center
The exhibition sheds light on the sacrifices and achievements by women artists throughout history to the present day.
Listen
5:50
PAFA, the Pennsylvania Academy of the Fine Arts, in Philadelphia, has quite a few firsts under its belt.
Established in 1805, it is the first museum and art academy in the United States, and it was the first to appoint a full-time female professor, Cecilia Beaux, in 1895. PAFA also ranks first among 26 major art institutions at collecting art by women, doing so at a rate of five times the national average.
An exhibition, "Women in motion: A hundred and fifty years of women's artistic networks at the Pennsylvania Academy of the Fine Arts," is now underway at PAFA, and on display through July 24.
WHYY's Priyanka Tewari went to see it, and spoke with Dr. Anna O. Marley, the exhibit's curator.
Note: The following interview has been edited for length and clarity.
Dr. Marley, it is such a pleasure to meet you.
It's a pleasure to meet you, too, Priyanka.
So what was the inspiration behind "Women in Motion"?
So the story I decided to tell with this exhibition was thinking about women's artistic networks and how women supported women over 150 years. And then I wanted to focus on women who had either studied, taught, or exhibited at PAFA during their lifetime. But the broader thing that I hope people take away is how women artists had to struggle to make their way in a field dominated by men. I wanted to show people how amazing women artists have been in terms of their technique, but also how they relied on each other to make professional opportunities possible.
Who are some of the artists that we can see in "Women in motion"?
There are a few women in this exhibition that you will have heard of. Mary Cassatt, one of our great 19th-century graduates, and Georgia O'Keeffe, who studied in New York but exhibited her throughout her life. And maybe if you're a Philadelphian you've heard of Cecilia Beaux. The vast majority of the other women you haven't heard of, like Elizabeth Sparhawk Jones, she's my personal favorite. She is unfairly forgotten, even though she lived here in Philadelphia, and she specialized in painting working women forging a life here in early 20th-century Philadelphia.
Are there any works by women of color?
There are, yes. Laura Wheeler Waring and May Howard Jackson. May Howard Jackson was the first African American woman to receive a full scholarship to attend PAFA. She trained first as a painter and then as a sculptor, and then Laura Wheeler Waring was the first African-American woman to receive a Cresson travel fellowship. She was able to go to Paris. Then Laura Wheeler Waring comes back to the United States, and she teaches art at Cheyney University outside Philadelphia. And one of our state reps, Chris Rabb, is actually a descendent of Laura Wheeler Waring. So there's this really nice, long-living history of these women, these pioneering African American women who studied at PAFA in the early 20th century and still have amazing connections to the city of Philadelphia today.
While you were doing your research to put together the exhibit, have things changed for women over the years in art?
One of the quotes that we opened the show up with from Cecilia Beaux, "I hope we will be at a time soon when the term women in art is as strange sounding as the term men and art is now". She said that in the early 20th century, and I'm sorry to say that it's still not the case in the 21st century. I was really struck by even though we talk a lot about parity in the art world, that's not really what's going on. Women are a disproportionately small part of most museum collections around the country, and in terms of auction sales. So we have made great strides. But I think an exhibition like this shows us how far we still have to come.
Dr. Marley, what advice would you have for budding artists or just people wanting to appreciate and learn more about art? 
Study art because you love it and because it teaches you to think and see the world critically.
So where can people go to get more information about "Women in motion" and the programs that PAFA offers?
So we're really excited that March is Women's History Month, and the museum will be open Thursday, Friday, Saturday, Sunday. We also have a very robust series of online programs, will have art at noon talks, which are free Zoom talks about women artists, and we will also have tours that you can sign up for to come and see the exhibition and learn about women artists on view here from the 19th century through artists living and working today in the 21st century.
The exhibition runs until July 24 of 2022. Dr. Anna O Marley, curator of "Women in Motion: 150 years of women's artistic networks" at PAFA,  thank you so much for all the work that you do and for putting this exhibit together. It is an absolute joy and pleasure to walk through these galleries.
Thank you, Priyanka.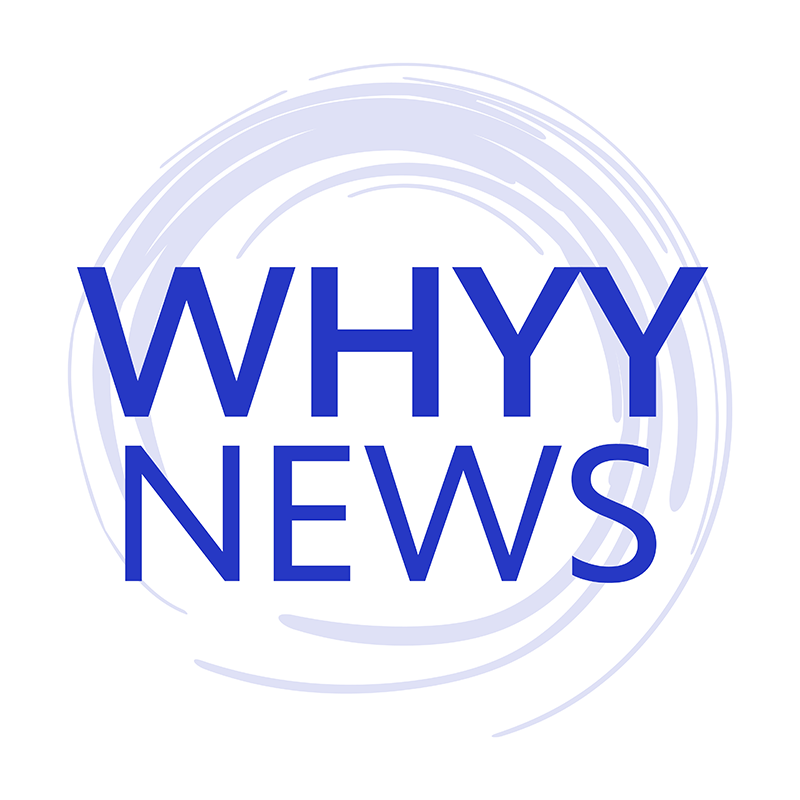 Get daily updates from WHYY News!
WHYY is your source for fact-based, in-depth journalism and information. As a nonprofit organization, we rely on financial support from readers like you. Please give today.