Philly mandates masks or vaccine proof for businesses, requires shots for new city workers
Effective midnight, businesses must require masks or confirm COVID-19 vaccine status of employees and customers. Masking will be required at non-seated outdoor events.
Updated at 3:45 p.m.
Ask us about COVID-19: What questions do you have about the coronavirus and vaccines?
In an effort to quell rising COVID-19 cases, Philadelphia officials announced sweeping restrictions Wednesday, including a mandate effective at midnight that businesses either require masks or confirm the vaccine status of all employees and customers.
Effective at noon Wednesday, officials said, masks would be required at the city's cooling centers.
All non-seated outdoor events must have a mask requirement in place, under the city's new restrictions.
And effective Sept. 1, all new city employees must be vaccinated. Current employees must be vaccinated or they must work in enclosed spaces with double masks.
"I think it goes without saying that none of us want to be here discussing restrictions and policies needed to stem the spread of COVID-19. But, with the continued spread of the delta variant here in the region and nationally, we know we need to take some stronger steps to protect our residents," Mayor Jim Kenney said during Wednesday's COVID-19 briefing.
On Saturday, the United States reached 100,000 new daily coronavirus infections. Though the broader Philadelphia region is not seeing the record-breaking surge in cases that some parts of the country are experiencing, the current rise in case rates is cause for concern, said Acting Health Commissioner Dr. Cheryl Bettigole.
"Our average new cases per day have doubled three times in the last month. We're seeing nearly 200 new cases of COVID every day now. For the first time since early June, more than 100 people are in the hospital in Philly with COVID. This is not the summer any of us imagined," Bettigole said.
As of Wednesday morning, Philadelphia was averaging 181 cases per day. In early July, that number was in the low 20s, according to Bettigole. Positivity rates have jumped to 5%, from 1%.
She said there had been hope that the city's "high" adult vaccination rates — 77% of adults having received at least one vaccine dose and 63% with full vaccine coverage  — would be enough to keep the virus at bay.
It wasn't enough, Bettgole said. Previously, the city employed a method akin to an honor system regarding mask policies for the vaccinated and unvaccinated.
"I think the honor system clearly hasn't worked," Bettigole said.
Now, Philadelphia's infection rates are returning to spring 2021 levels, causing the city to take a more hands-on approach to stop the delta variant from gaining more traction.
Philadelphia officials said they recognized that some people might have already lost or damaged their vaccine cards. Therefore, the city is working to get people replacements delivered.
"We now have the process to request your immunization record for COVID, which will show that you're vaccinated. You only need to call our COVID Call Center at 215-685-5488, or you can email COVID@phila.gov," Bettigole said.
For businesses considering ignoring the new rules, Bettigole said that's not a good idea.
"If people are violating the COVID safety requirements, there can be fines associated with those violations," she said.
When asked if they were worried about the potential for people using fake vaccination cards, Philadelphia officials expressed some concern about that possibility.
"The updated policies we're implementing are critical to slowing the spread of the delta variant of COVID-19, which is more dangerous and transmissible than earlier forms of the virus. The science is clear. These measures will protect Philadelphians and save lives," Kenney said. "We strongly urge everyone who has not yet received the vaccine to get it immediately. Please, just get the vaccine, this could all be avoided if we just did that."
Kenney acknowledged his "attitude" during the briefing, and he attributed it to what he believes is "annoying" behavior by those choosing to be unvaccinated.
The mayor said the vaccination mandate for new city employees was made after a negotiation. He said he was unfazed by the potential for legal challenges to the new rule.
"If somebody wants to sue us for trying to keep them alive, then we'll see what the judge has to say," Kenney said.
Outdoor activities
At the beginning of summer, planning was already underway for large outdoor events, such as Made In America, scheduled for Sept. 4 and 5 along Benjamin Franklin Parkway. No decisions have been made about Made in America, Kenney said.
"We have had ongoing discussions with Made in America, and again, any group, any events outdoors with more than about 1,000 participants — all attendees need to be masked," Kenney said.
(The Philadelphia Folk Festival, which takes place in Montgomery County, announced this week that it was canceling in-person events scheduled for later in August.)
As for sporting events, indoor events must either require masks or proof of vaccination.
The Philadelphia Eagles didn't waste time updating their own health and safety protocols for fans looking to catch a glimpse of the birds at the Linc this upcoming season.
"All stadium guests and staff will be required to wear a mask when visiting indoor spaces at the Lincoln Financial Field. Fans are not required to wear mask outdoors," the organization said in a statement on Twitter.
Additionally, the Eagles are "strongly" encouraging all unvaccinated attendees to wear a mask at all times unless they are eating.
Some city employees' return to work delayed
The City of Philadelphia had planned to bring some municipal employees now working remotely back to the office Sept. 8. According to a memo dated Wednesday obtained by WHYY News, that return date is being postponed. A new date was not given.
The memo offered some additional details about the city's vaccine requirements for current and new employees. For example, employees will earn four hours of compensatory time once they provide proof of completed vaccine schedule. Exempt from this benefit are uniformed employees "or those covered by binding interest arbitration."
Unvaccinated people currently working for the city could be required to undergo regular COVID-19 testing on top of a double-masking requirement.
City employees "found to not be in compliance with the requirements of this policy shall face discipline up to and including termination," according to the memo.
Petition backs Black Doctors Consortium founder for health post
Ever since Dr. Thomas Farley resigned in May from his post as Philadelphia top public health official, Cheryl Bettigole has served as acting city health commissioner. Though who will get the position permanently is as yet unknown, one city leader has a clear favorite in mind.
City Councilmember Cindy Bass tweeted out an online petition Wednesday throwing her support to Dr. Ala Stanford, founder of the Black Doctors COVID-19 Consortium.
Though it's unclear who created the petition, Bass was not shy in encouraging her
8th District constituents to sign it.
"With her roots deeply embedded in Philadelphia, especially with diverse communities, Dr. Stanford should serve as the premier public health leader this city needs and deserves," Bass said in her tweet.
WHYY News reached out to representatives for both Bass and Stanford for a comment, but did not immediately receive a response from Bass' office.
Kamau Stanford, chief operating officer of the Black Doctors COVID-19 Consortium, offered this statement:
"Dr. Stanford has been a physician for over 20 years, and through her studies and her career, public health and health disparities have been issues that she is dedicated to addressing and correcting within her purview. She started the Black Doctors COVID-19 Consortium because she wanted to serve the people of Philadelphia. She is a dedicated Philadelphian and if asked, she would be honored to continue to serve the citizens of Philadelphia," Kamau Stanford's statement said.
Pa. Dept. of Health highlights 11.8 million vaccinations
On Wednesday, the Pennsylvania Department of Health announced 1,811 new cases of COVID-19, bringing the statewide total to 1,241,843 since the start of the pandemic.  In addition, 847 individuals are currently hospitalized in the state with COVID.
With 22 new deaths identified, the statewide total is now 27,925.
Though case counts are ticking upward, the state Health Department pointed to Centers for Disease Control and Prevention data that ranks Pennsylvania fifth among all states for total doses administered.
As of Wednesday, 63.8% of all Pennsylvanians age 18 or older were fully vaccinated, with roughly 11.8 vaccinations delivered in 66 counties to date. (Philadelphia is a separate vaccination jurisdiction from the rest of the state. )
Philadelphia Folk Festival shifts to online-only
Already scaled back for this year, the Philadelphia Folk Festival will be an online-only event, with in-person performances set for Aug. 21 and 22 canceled, the Philadelphia Folksong Society has announced.
"As a lifelong fest-goer, I know I share in the disappointment of many that we will not be together this year, but after reviewing the data and the science available, we believe this to be the best decision for the safety of our community and in line with our mission," Rob Bralow, president of the Folksong Society's board, said in a statement.
Festival organizers had planned to limit in-person capacity to 1,000 tickets at Spring Mountain Ski Area rather than its usual venue at Old Pool Farm in Upper Salford Township, Montgomery County. The recent uptick in coronavirus cases caused by the delta variant and stalled vaccination rates forced their hand, the group said.
Those who bought tickets for the in-person festival will soon be sent an email with instructions about how to access the online festival and information on refunds, the Folksong Society said, noting that it planned to add more performers to the online roster this week.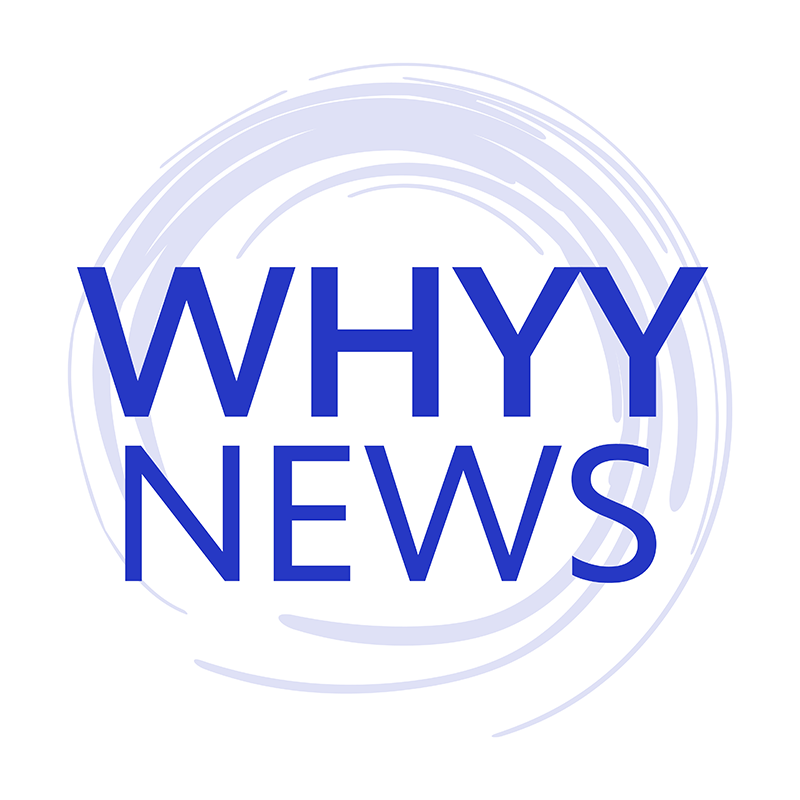 Get daily updates from WHYY News!
WHYY is your source for fact-based, in-depth journalism and information. As a nonprofit organization, we rely on financial support from readers like you. Please give today.