New online portal provides 'one-stop shop' for helping Philly landlords with property issues
The Landlord Gateway Program is part of a broader effort to provide landlords with the information they need to manage their properties.
Listen
1:12
Philadelphia has created an online portal dedicated to helping current and prospective landlords understand what city regulations and processes they need to follow, as well as what they should know about the city's menu of affordable housing programs before participating.
Launched this week, the Landlord Gateway Program is designed to be a one-stop shop. It has information about rental licenses, property assessments, and how to become a Housing Choice landlord through the Philadelphia Housing Authority. The program also introduces landlords to the Eviction Diversion Program and details some of the financial resources available to them through the city, including the Rental Improvement Fund.
"The initiative is just basically what are the things that a landlord seeks the most when they come into the Municipal Services Building," said Eboyne Williams with the Office of Homeless Services.
The new website represents a partnership with a total of 16 city departments and agencies, and is part of a broader effort to provide guidance to Philadelphia landlords. In July, the city launched the Landlord Affairs Unit to work with landlords one-on-one on their property needs. It currently has four employees, including Williams, who leads the unit.
And while the new unit and website aren't solely dedicated to affordable housing issues, one of the main goals of these initiatives is to recruit more people to become affordable housing landlords, a persistent problem.
For example, Philadelphia receives approximately 19,500 housing choice vouchers from the U.S. Department of Housing and Urban Development. But the program only has about 19,000 units in its portfolio. The gap, combined with a history of landlords being resistant to taking on tenants with vouchers, makes it challenging for participating households to use the rent subsidy.
"When landlords are coming to the Landlord Affairs Unit for whatever help they need, we can still talk to them on the backend about affordable housing and trying us out, doing at least one [unit] to see how it goes," said Williams.
Tom and Shevon Neely own a single family townhome in South Philadelphia — their first investment property as a couple. After learning about the housing choice voucher program from their property management company, they did some research and ultimately decided to participate.
They're currently renting their place to a mother and her teenage daughter covered by an emergency housing choice voucher, a program OHS facilitates locally.
"We thought it was kind of a win-win. We had more reassurance in our monthly income. And then it was great for the people who are in the program that we could provide them with a good property to live in. And one that's safe," said Tom Neely.
The property management company did most of the leg work to get them enrolled in the program. Without that help, the couple said they still would have likely pursued the program, but perhaps with less gusto.
Shevon Neely said they waded through a lot of negative online reviews that likely would have made them question their decision if they also had to complete the program's complex paperwork without any help.
"It kind of scared you away from it," she said.
They say the Landlord Affairs Unit and the Landlord Gateway Program have the potential to get more people to go through with becoming affordable housing landlords.
"It would be great to streamline it for landlords to give them more incentive to do it. Because if they're in between two candidates and they can get someone who's not in that program in their house, and it's a lot easier for them to do that, they're most likely going to go with that option," said Tom Neely.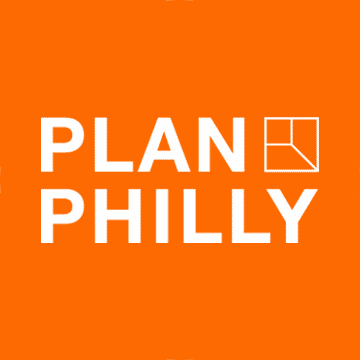 WHYY is your source for fact-based, in-depth journalism and information. As a nonprofit organization, we rely on financial support from readers like you. Please give today.