'No work is insignificant': When community service is what you're called to do, you do it every day
Philly City Councilmember Kendra Brooks reflects on Martin Luther King Jr. Day and encourages people to show up for their community, in whatever way they can.
Like many people my age from neighborhoods like mine in North Philadelphia, I grew up believing that community service was contained to two places: at the ballot box and in halls of worship. Otherwise, your engagement with a given community was governed by the rules of family and geography. There was the neighborhood school my siblings and I went to, the church where we prayed and the one we bought dinners from on Sundays, the hair salon my aunt worked at, and the public pool near my cousin's house.
What I thought of as community service growing up was defined by the older women of our neighborhood, who demanded the utmost respect from everyone on the block by ensuring that the recreation center was open bright and early to welcome voters each election day and that every kid on the block had new backpacks come September.
It wasn't until well after I founded Stand Up Nicetown to respond to the gun violence that was erupting in my community — after I then successfully organized parents, teachers, and community members to stop my daughter's public elementary school from being closed and turned over to a private company, and after I was elected to City Council on a third party ticket in a race nobody thought I could win — that I began to understand that community service has no boundaries, no age restrictions.
Community service comes in many forms
When I first started talking with concerned neighbors, influential elders, and grandparents in my community about gun violence, it wasn't because I wanted to start a community service project.
None of us had important titles or formal positions of power. We were neighbors who came together with the express purpose of doing something to stop the shootings and provide the younger generation with positive role models. We didn't have funding, branding, or a space to meet, but what we did have was a group of people who cared about our neighborhood. Later, when that same community launched a campaign to protect Steel Elementary School from privatization, it wasn't out of altruism or generosity, but because my daughter and her classmates loved our public school — where teachers looked out for students, and administrators knew every family — and we couldn't imagine living in a city without it. Later, when I ran an insurgent race for City Council, I didn't do it because I had always wanted to be a politician, but because I saw an opportunity to bring the issues that mattered to working-class North Philly moms like me into the halls of power, and I asked myself — if not me, then who?
Many of us will spend Martin Luther King Jr. Day honoring Dr. King's legacy with community service projects that are familiar to us.
There's the food bank shelves that need restocking, the public school walls that need a fresh coat of paint, and plenty of trash under our city's overpasses that needs to be picked up. Those acts of community care are no small feat. Indeed volunteering has always been an important part of my office's work, from food distribution events to resource fairs. But as I reflect on the role of community service in my life, I am reminded of all of the people who do the important work of looking out for others every single day, but who might not call it community service.
Every day, when our neighbors mentor young people with the job skills they need to earn a good wage, when they transform vacant lots into safe havens and community gardens, when they organize with their coworkers for better wages and safe working conditions — these are the everyday acts that that fortify our neighborhoods, challenge dominant systems, and transform the status quo.
In his 1963 Letter from Birmingham, Alabama jail, Martin Luther King Jr. wrote that, "We are caught in an inescapable network of mutuality, tied in a single garment of destiny. Whatever affects one directly, affects all indirectly." In barely thirteen years Dr. King reshaped the world with his commitment to fighting the parallel evils of poverty, structural racism, and American imperialism by using tools of civil disobedience and nonviolent action. His marches did not serve to commemorate a special occasion but marked an enduring commitment to the struggle for a better, more just society. At the center of his vision for society were relationships, the strong bonds forged between people who believe that our fates are intertwined — our triumphs and our traumas.
There's no shortage of issues facing Philadelphia today, and as rampant gun violence, the opioid crisis, and deep poverty continue to ravage our communities I am reminded of the danger of allowing our relationships, our interconnectedness to break down.
Show up for your community, whatever way you know how
In restorative justice, we talk about restoring agency and power back to those who have been harmed as a way to rebuild trust and begin the healing process. That work is only possible if we undergo the difficult, messy, and intensive process of showing up for each other across lines of difference. All over our city, there are people resolving conflicts between neighbors, mentoring young people, delivering meals to seniors. This work is done everyday, often without much recognition, because it's what people are called to do in order to honor their community. We need to recognize the vital work they do, materially support it, and encourage more of it.
My call to action today to you is this: show up for your community in direct, measurable ways, in whatever way you know how.
I am proof that you don't need a fancy degree or ample free time to do the work — you already have everything you need. The power of Dr. King's vision is whether you do community work as a form of worship, in service of civic engagement, or as a way of bonding with the families on your block, the aim remains the same: choosing community over isolation and the greater good over the individual. Whether you are passionate about neighborhood safety, afterschool programs, public parks, clean streets, or public art, serving your community can take any form — what matters is that you are building bonds with others in the process, that you are in it for the long haul, and that you do it well. As MLK reminds us, "No work is insignificant. All labor that uplifts humanity has dignity and importance and should be undertaken with painstaking excellence."
Today, and every day, let us rebuild the broken bonds in our communities on the long road to transforming our neighborhoods, our city, and our society — one relationship at a time.
Kendra Brooks is the first Working Families Party member elected to Philadelphia City Council in history.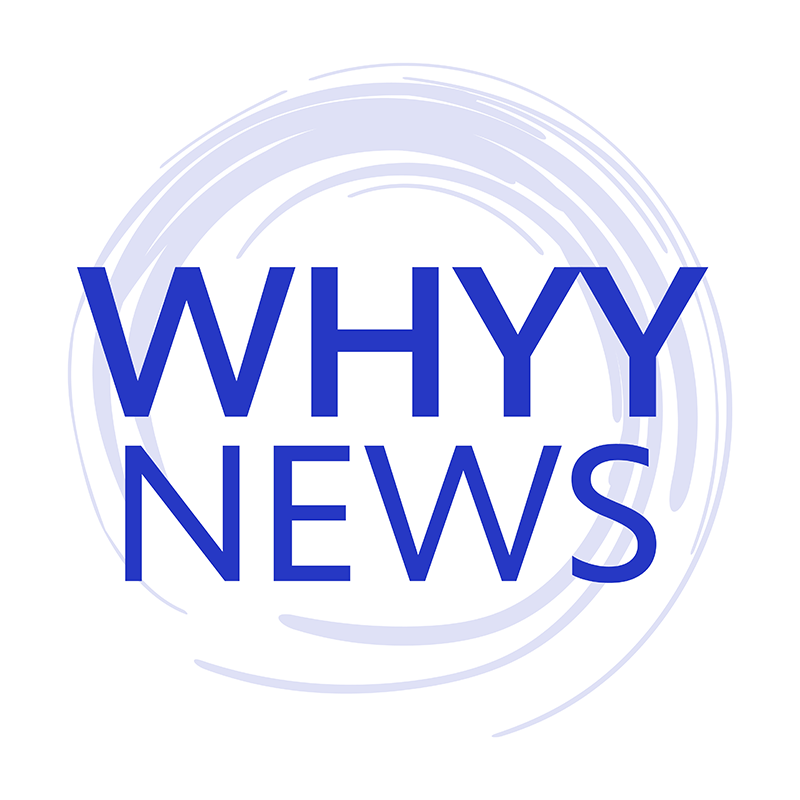 Get daily updates from WHYY News!
WHYY is your source for fact-based, in-depth journalism and information. As a nonprofit organization, we rely on financial support from readers like you. Please give today.