How to get involved in MLK Day events in the Philadelphia suburbs
Service, event, and volunteer opportunities are available in Bucks, Chester, Delaware, and Montgomery counties for MLK Day 2023.
Got a question about life in Philly's suburbs? Our suburban reporters want to hear from you! Ask us a question or send an idea for a story you think we should cover.
Students from middle and high schools across Bucks and Montgomery counties will meet to talk about issues around "race, discrimination, and intolerance" at a special summit on Sunday.
The Peace Center's 11th annual MLK Peace and Social Justice Summit will feature two keynote speakers, workshops for students, educators, and parents, time for students to share stories of their experiences, and more. The event is from 4 to 7 p.m. at William Tennent High School in Centennial School District.
With the conflicts and culture wars that have divided neighboring school districts in Bucks County and across the country, Centennial School District Superintendent Dana Bedden said, "trying to get to a place where we can have common ground is needed more than ever."
Bedden reflected on Rev. Dr. Martin Luther King Jr.'s 1947 speech on "the purpose of education."
"He talked about the need for education to enable an individual to sift and weigh evidence, to discern truth from the false, the real from unreal, and the facts from fiction. We need a lot of pause and thought about doing just that," Bedden said. "He talked about intelligence by itself is not enough. We also must have character. And if we can develop our students' knowledge and improve their character and their mindset about citizenship, I think we'll be in a better place."
Anyone who wants to participate in the summit must pre-register by 2 p.m. on Sunday.
The summit is one of hundreds of events and volunteer opportunities planned to honor the legacy of the civil rights leader.
MLK Day events in Bucks County
Sunday, Jan. 15 |  1 – 3 p.m.
138 S. Pine Street, Doylestown
The James A. Michener Art Museum will host its annual MLK day of service and art. Attendees will learn about the Bucks County Housing Group, a nonprofit that offers social services to unhoused and food insecure people. Participants will paint tote bags and fill them with toiletries for BCHG. The Michener Museum is requesting toiletry donations, including shampoo and conditioner, toothpaste, feminine products, diapers, and soap.
Monday, Jan. 16 |  9 a.m. – 1 p.m.
1680 Aquetong Road, New Hope
Thompson Memorial Church plans an all-day educational and interactive event for the public. The day includes a lecture from Chief Diversity Officer for UM Worldwide Jeff Marshall, a drumline performance, speed-packing about 16,000 meals to be shipped the across the globe, a presentation from the Equal Justice Initiative, an organization committed to ending mass incarceration, and an exhibit about EJI's Peace and Justice Memorial in Birmingham, Alabama.
Participants can also engage in a racial wealth gap simulation — an activity that the church hopes will show how and why there is such a deep racial wealth gap in the United States. Each person will assume a racial identity and follow laws and statutes to shape their experience in accumulating wealth. From the period of slavery and Reconstruction to the era of Jim Crow segregation onward, laws limited employment, education, and business opportunities, and also limit
ed opportunities for investments and homeownership for Black Americans. The activity is designed to illustrate the ways these practices still have financial impact today.
"People gain or lose resources based on the laws," explained the Rev. Stephanie Templin Ashford, lead pastor at the church. "At the end of the simulation, different races have different resources available to them."
Monday, Jan. 16 |  10 a.m. – 12 p.m.
Bristol Marsh Nature Preserve, Bristol
Help protect one of Pennsylvania's few remaining fresh tidal marshes with the Heritage Conservancy and volunteer to pick up trash. The Heritage Conservancy said in its request for volunteers, "The more trash we collect, the less will get washed into our waterways!"
MLK Day events in Chester County
Monday, Jan. 16 | 10 a.m. – 2 p.m.
650 Pennsylvania Dr., Exton
The Chester County Food Bank will host a drive-thru food drive. The organization said its most needed food items are cereal, hearty soups, olive oil, pasta, spices, tomato products, and vinegar.
Those who can't make it for the drive-thru food drive can still drop off items at the Chester County Food Bank warehouse Monday through Friday from 8 a.m. to 5 p.m.
Monday, Jan. 16 | 10 a.m. – 3 p.m.
1570 Baltimore Pike, Lincoln University
The Martin Luther King CommUNITY of the Greater Kennett Area will hold its 22nd Annual Dr. Martin Luther King, Jr. Celebration at the Lincoln University Wellness Center. The event will include several presentations and workshops, as well as a brunch and film screening.
Tickets can be purchased here.
Monday, Jan. 16 | 10 a.m. – 2 p.m.
113 W. Chestnut St., West Chester
The Friends Association for Care and Protection of Children will hold several service events, including a community art project, donation drive, and virtual community conversation on housing.
Registration for the virtual discussion is required here. Donation drive items can be dropped off at the organizations' offices.
MLK Day events in Delaware County
Monday, Jan. 16 | 9 a.m. – 3 p.m.
Various locations in Chester
The Philadelphia Union, City of Chester, Delaware County, Widener University, CAAT Center, and Making A Change Group will host a day of service across the city of Chester — rain or shine. The project starts at Calvary Baptist Church with a breakfast and information session, followed by a peace march, a community clean-up, and community building and art activities.
Those interested in attending must register for the shifts they plan on attending. Space is limited.
Monday, Jan. 16 | 1 – 4 p.m.
302 S. Jackson St., Media
Media Fellowship House will host its sixth annual MLK Day toiletry drive. The organization is asking for new and unopened toiletries, such as baby wipes, deodorant, period products, and soap.
If you plan on volunteering or putting together a collection of items through your own school or organization, Media Fellowship House would like you to register.
Sunday, Jan. 15 | 3 – 4:30 p.m.
350 W. State St., Media
Media Fellowship House and the Media Area NAACP Branch are holding their 34th annual Dr. Martin Luther King Jr. Birthday Commemoration at First Church Media. There will be speakers from the New Pennsylvania Project and FathersRead365 along with musical guests.
Community members planning on attending must RSVP for their free spot.
Monday, Jan. 16 | 9 a.m. – 3 p.m.
Trinity Circle Drive on College Avenue, Swarthmore
Trinity Church in Swarthmore will host its ninth annual day of service in support of Caring For Friends and other organizations collecting for individuals facing housing and food insecurity.  The church is asking people to make breakfast bags and drop them off on the morning of MLK Day.
Instructions on how to make the breakfast bags can be found here. Their goal is to collect 1,000 meals.
MLK Day events in Montgomery County
Monday, Jan. 16  |  8 a.m. – 4 p.m.
249 Jacoby St., Norristown
The George Washington Carver Community Center is asking volunteers to help with upkeep of the 62-year-old building and property. Projects include cleaning, painting, exterior repairs, and organization.
The recreation center has the only public pool in Norristown, and hosts after school programs, youth basketball, and media and financial literacy programs. It plans to hold another community conversation around violence prevention.
Monday, Jan. 16 | 8:30 a.m. – 4:30 p.m.
315 King St., Pottstown
The Pottstown YWCA needs volunteers to help with revitalizing its space. Participants can help with cleaning, maintenance, organization, remodeling projects, and more.
Monday, Jan. 16 | 10 a.m. – 12 p.m.
2955 Edge Hill Road, Huntingdon Valley
Use Christmas trees to prevent erosion at the Pennypack Preserve.
Volunteers and Pennypack Trust staff will move recycled Christmas trees to the impaired stream beds, which "[stabilizes] unprotected stream banks," said Kevin Roth, Pennypack education and volunteer coordinator. The trees slow down the speed of water and are a sustainable and long-term solution to prevent erosion, and rebuild banks.
Monday, Jan. 16 | 8 a.m. – 2 p.m.
718 Swede St., Suite 2, Norristown 
Drop-off flour, sugar, sliced bread, jelly, and cooking oil to ICNA Relief Food Pantry for refugees and families.
Monday, Jan. 16 | 9 a.m. – 1 p.m.
1301 Hagys Ford Road, Penn Valley
Beth Am Israel is collecting donations for the Delaware County organization Centro de Apoyo Comunitario to welcome newly incoming refugees.
Throughout the day on Monday it is also hosting an array of Zoom conversations about environmental justice, food insecurity on college campuses, and fighting disinformation in the media. Volunteers can also bake a casserole alongside other volunteers, to be distributed to unhoused people.
Monday, Jan. 16 | 7 p.m.
450 S. Easton Road, Glenside
The Cheltenham NAACP in partnership with Arcadia University has organized an event in Arcadia's Great Room to reflect on Rev. Martin Luther King Jr. 's speech, 'The Other America,' and discuss "creating a better community," said Cheltenham NAACP president Ed Graham.
The event features keynote speaker Rev. Alyn E. Waller, sr. pastor of Enon Tabernacle Baptist Church. Other speakers include district magistrate judge Christopher Cerski, CEO of the PowerUP PAC, Linda Fields, Pennsylvania state Senator Art Haywood, and former Norristown council member Hakim Jones.
"If you listen to this speech, you'll see the same disparities that occur in education systems, law enforcement, and our criminal justice system are still prevailing today," Graham said.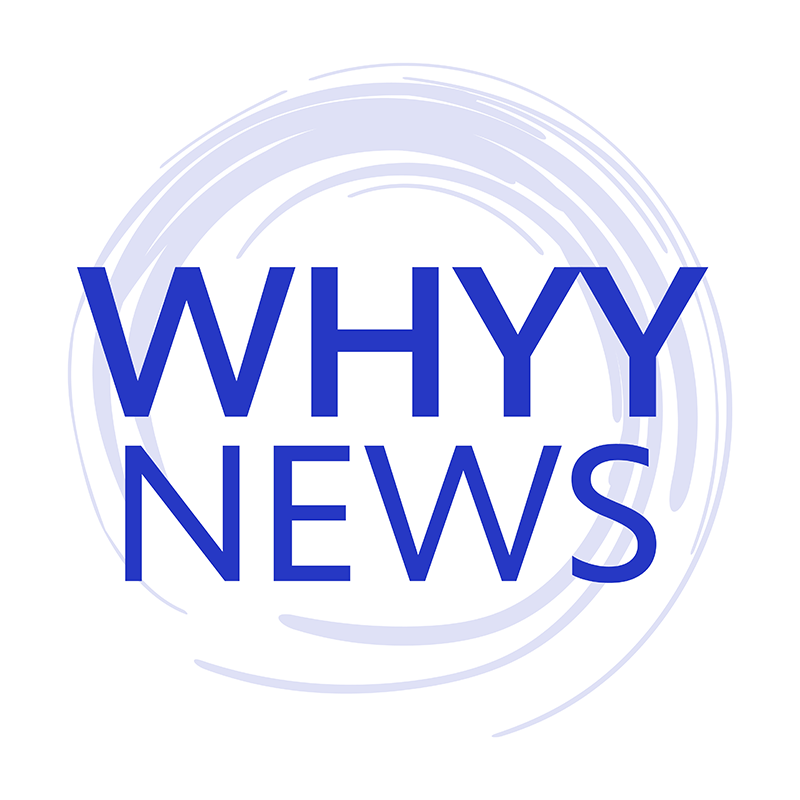 Get daily updates from WHYY News!
WHYY is your source for fact-based, in-depth journalism and information. As a nonprofit organization, we rely on financial support from readers like you. Please give today.