How to get involved in Philly's 2023 MLK Day of Service
Here's a look at some MLK Day volunteer and engagement opportunities, from clothing drives and cleanups to radical symposiums.
When the inaugural Martin Luther King Jr. Day of Service took place in Philadelphia in 1996, it started with 1,000 volunteers.
Twenty-seven years later, hundreds of thousands of volunteers across the U.S. mark Dr. Martin Luther King Jr. Day with acts of service, and Philadelphia is home to the largest MLK Day event in the country.
This year, the Greater Philadelphia Martin Luther King Day of Service will focus on gun violence prevention.
As communities mark the federal holiday on Monday, Jan. 16, "it should not be lost on us that Dr. King was a victim of gun violence in 1968," said Todd Bernstein, the event's founder and director.
In 2022, 516 Philadelphians were shot and killed.
"Gun violence," Bernstein said, "is a societal tragedy that requires harnessing all the available resources with — as Dr. King used to say — 'the fierce urgency of now.'"
At Girard College, the Philly region's signature site, volunteers will assemble safety kits to aid victims of gun violence.
Also at the Girard College service hub will be a mix of service projects, a health and wellness fair, and family-friendly activities. Events officially kick off at 8 a.m. Beyond gun violence, activities will focus on health justice, voting rights, economic justice, and early literacy.
The day will wrap up at 3 p.m. with the Philadelphia Orchestra's 33rd annual MLK Day tribute concert at the Girard College Chapel. Tickets to the free show are required but don't guarantee entry.
An online portal organized by Global Citizen details hundreds of volunteer opportunities at the Girard College hub and throughout the Delaware Valley.
Here's a look at a handful of Philly-based projects, and how you can get involved.
Help Philadelphians in need
Friday, Jan. 13 | 5:30 – 7:30 p.m.
701 Arch St., Philadelphia
The African American Museum in Philadelphia is marking the holiday by highlighting King's work in the war on poverty. Over the weekend, the museum will partner with Center of Hope to provide personal care packs — including warm socks and clean underwear, diapers and formula, and feminine hygiene products — to Philadelphians experiencing homelessness.
Volunteers will pack donated items to be delivered to the Center for Hope's shelters.
Those interested in participating may make monetary donations for personal care packs and/or sign up to volunteer.
Saturday, Jan. 14 – Monday, Jan. 16 | 10 a.m. – 5 p.m.
The Grand Lobby at 525 Arch St., Philadelphia
The National Constitution Center will host a school supplies drive for Philly students. Donations of newly purchased pens, pencils, crayons, copy paper, hand sanitizer, folders, and age-appropriate books can be dropped off at the Grand Lobby from 10 a.m. to 5 p.m. Saturday, Jan. 14 through Monday, Jan. 16.
Monday, Jan. 16 | 10 a.m. – 1 p.m.
Various locations
Cradles to Crayons will host a children's clothing drive to help those living in poverty throughout the Philly region. Those interested may drop off clothing, coats, and shoes to the donation site closest to them between 10 a.m. and 1 p.m.
Attend a radical MLK symposium
Saturday, Jan. 14 | 3 – 5 p.m.
6001 Germantown Ave., Philadelphia
At the First United Methodist Church of Germantown, Uncle Bobbie's Coffee and Books will host its sixth annual symposium on the oft-forgotten aspects of King's radical legacy.
Since his assassination, King's beliefs have "been reduced to the point that they no longer fully capture the man that led a movement 60 years ago," writes Uncle Bobbie's.
The symposium, led by Marc Lamont Hill, will reframe the narrative around King and consider how his legacy fits into the landscape of today. Those interested in attending may reserve a spot online.
Protect the watershed
Monday, Jan. 16 | 10 a.m. – 12 p.m.
Whitaker Avenue and E. Loudon Street, Philadelphia
Tookany/Tacony-Frankford (TTF) Watershed Partnership and the Tacony Creek Park Keepers will host a cleanup at the Tacony Creek Park Gateway. All tools and supplies will be provided, including work gloves, snacks, and water. Those interested in volunteering must pre-register online.
Dig into MLK history
Monday, Jan. 16 | 10 a.m. – 5 p.m.
525 Arch St., Philadelphia
On Monday, Jan. 16, the National Constitution Center in Old City will host special programming with free admission to the museum. The day's events include a reading of Dr. King's "I Have a Dream" speech, a civil rights exhibit tour, a children's story corner, and arts and crafts activity tables. Those interested may reserve tickets online.
Monday, Jan. 16 | 11 a.m. – 4:45 p.m.
52027 Fairmount Ave., Philadelphia
The Eastern State Penitentiary in Fairmount will host an all-day event on Monday, Jan. 16. Guest speakers will read excerpts from King's 1973 "Letter from Birmingham Jail" and texts by other civil rights movement leaders impacted by incarceration. For children and their caregivers, the penitentiary will host storytime featuring children's books written by and about civil rights leaders.
Give back to nature
Monday, Jan. 16 | 9:30 a.m. – 12:30 p.m.
6060 Ardleigh St., Philadelphia
In Germantown, Awbury Arboretum staff and volunteers will cut back invasive vines in the Adventure Woods section of the arboretum.
Volunteers are asked to bring hand pruners and gloves, if they have them. A limited number of gloves and tools will be available. Those interested may register to volunteer online.
Monday, Jan. 16 | 10 a.m. – 12:30 p.m.
701 Arch St., Philadelphia
The Schuylkill Center of Environmental Education will spend MLK Day working on service projects aimed at protecting the health of our forests. Those interested may register to attend online.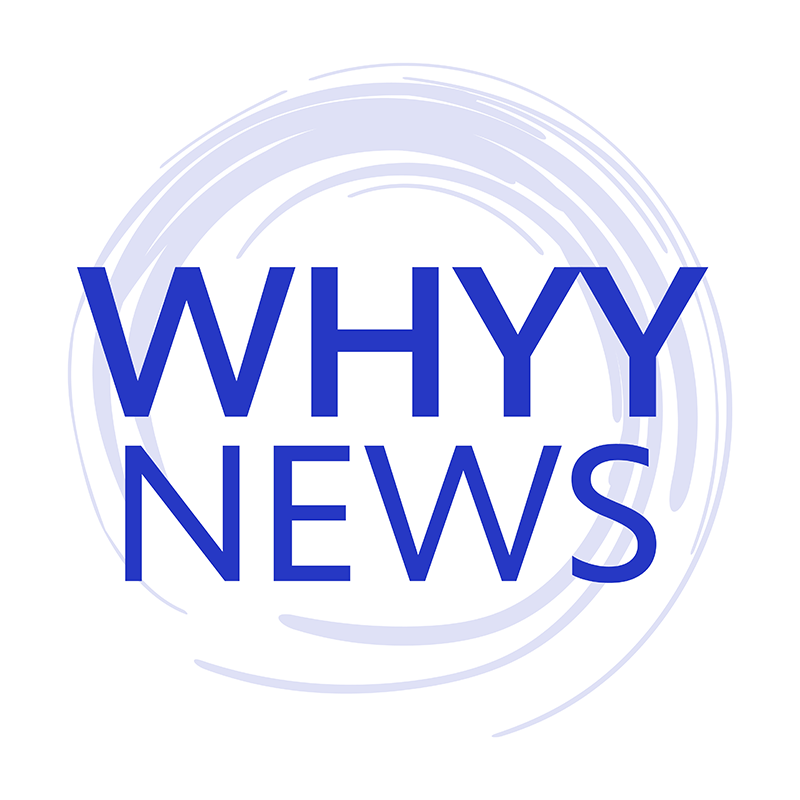 Get daily updates from WHYY News!
WHYY is your source for fact-based, in-depth journalism and information. As a nonprofit organization, we rely on financial support from readers like you. Please give today.