Voter registration and citywide cleanups: How to get involved in Philly's MLK Day of Service
Here's a look at some of the volunteer opportunities going on in and around Philly, from voter registration drives to citywide cleanups.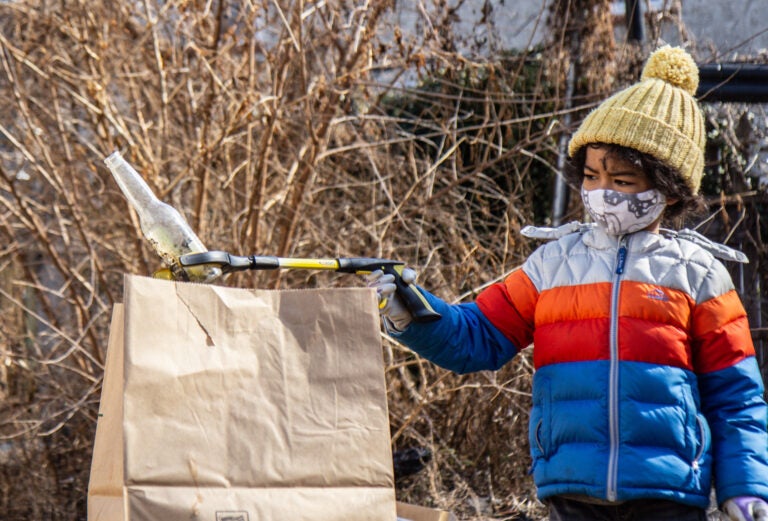 The third Monday in January, better known as Martin Luther King Jr. Day, is fast approaching.
To honor the life and legacy of Dr. King, communities across the U.S. will be performing acts of service.
Pennsylvania U.S. Sen. Harris Wofford helped create the national King Day of Service in 1994 through federal legislation he co-authored with civil rights icon Rep. John Lewis.
Philadelphia is now home to the largest MLK Day event in the country.
On Monday, Jan. 17, Girard College — which serves as the Philly region's King Day of Service hub — will host a mix of in-person and virtual projects, workshops, trainings, and other events.
The Greater Philadelphia Martin Luther King Day of Service, now in its 27th year, spans the entire Delaware Valley and attracts tens of thousands of participants.
The event's 2022 theme is "Combatting Racism & Building Community," with a focus on health justice, voting rights, gun violence, living wages, and early childhood literacy.
Girard College Co-Chair and Interim President James Turner pointed to the intersectionality of these issues, which have been exacerbated by the pandemic.
"As Dr. King said, true peace is not merely the absence of tension. It is the presence of justice to achieve peace, to bring justice into the world," Turner said while announcing this year's MLK Day activities. "It takes all of us working together. I know we will all get through these challenging times and continue the important work of living Dr. King's legacy."
To mark the occasion on Monday, the Black Doctors Consortium will administer free COVID-19 testing inside Girard College's welcome center. The Children's Hospital of Philadelphia will administer free COVID-19 vaccines and flu shots inside the Armory, where educational activities for children and voter registration are also taking place.
Among the day's featured virtual activities are a discussion on Dr. King's legacy, voting rights, and citizen action, a jobs and opportunity fair, a training of volunteers to serve in the Medical Reserve Corps, and a training for Reading Captains. An online portal organized by Global Citizen details these and hundreds of other volunteer opportunities.
And across the city, food distribution sites will be providing resources to people living in underserved communities. Locations include Enon Tabernacle Baptist Church in East Mount Airy, and PHMC Serenity Court and Mighty Writers North in North Philly.
What else is going on in Philly?
Outside of the Girard College hub, plenty of nonprofits and civic engagement organizations are hosting MLK Day events. Here's a look at a handful of Philly-based projects, and how you can get involved, with hundreds more detailed via Global Citizen's volunteer portal.
Grassroots and grand strategies
The African American Museum in Philadelphia's 16th Annual Martin Luther King Jr. Weekend Celebration, which runs from Friday, Jan. 14 through Monday, Jan. 17, has gone mostly virtual due to COVID safety concerns.
Under the 2022 theme "Grassroots and Grand Strategies," the AAMP will focus on efforts to facilitate generational advancement while protecting the wellbeing of historically oppressed people.
Among the museum's weekend events will be an evening of live poetry and music curated by Lyrispect, a screening of the film "A King in the Wilderness," and a children's book event. AAMP will wrap up its celebration with an on-site voter registration drive that will serve as an MLK Day service project.
Those interested in signing up for specific events can register to participate online.
Citywide cleanups
Terrill Haigler, aka Ya Fav Trashman, is hosting a neighborhood cleanup in Olney.
The cleanup is scheduled to take place from 10 a.m. to 2 p.m. on Monday at North 3rd Street and West Somerville Avenue. "Wear a mask and bring a friend," Haigler said.
In Germantown, a hodgepodge of groups plans to clean up the central commercial corridor. The day of service will kick off at 10 a.m. on the corner of 5700 Greene St., and will run through 1 p.m. Participants are asked to BYOB (bring your own broom), wear a mask, and practice physical distancing.
The event is organized by Germantown United CDC in partnership with I Love Thy Hood, Friends of Germantown NW, and Depaul USA.
Over at Bartram's Garden, volunteers will be helping staff collect trash and debris, as well as sanitizing greenhouse pots to prepare for spring plantings. Participants will meet outside the welcome center at 9:30 a.m. Those interested in joining may register for the event online.
Learning and listening
On top of free educational programs throughout January, the National Constitution Center will be hosting special programming with free admission to the museum on Monday. The day's events include a reading of Dr. King's "I Have a Dream" speech, a story corner for young visitors, and arts and crafts activity tables.
The museum's online programming covers the civil rights movement, the Warren Court, and landmark laws enacted by Congress like the Civil Rights Act of 1964 and the Voting Rights Act of 1965.
The Constitution Center is also organizing a school supplies drive for Philly students. Donations of newly purchased school supplies, including pens, pencils, crayons, copy paper, hand sanitizer, folders, and age-appropriate books can be dropped off at the center throughout the month of January.
Fairmount's Eastern State Penitentiary will host its annual Martin Luther King Jr. Day celebration with a mix of in-person and online programming. The penitentiary will stage a reading of the complete text of Dr. King's famous "Letter from Birmingham Jail" from April 1963.
The MLK Day event runs from 1:30 p.m. to 3:30 p.m. on Monday, Jan. 17. Those staying at home can follow along on Zoom or Facebook.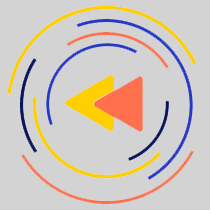 Saturdays just got more interesting.
WHYY is your source for fact-based, in-depth journalism and information. As a nonprofit organization, we rely on financial support from readers like you. Please give today.