Big change to widely-used property tax program now Philly law. Related relief measures to follow
Nearly 80% of homeowners in Philly are currently enrolled in the city's Homestead Exemption program. All of them will see their property values cut by $80,000.
Got a question about Philly's neighborhoods or the systems that shape them? PlanPhilly reporters want to hear from you! Ask us a question or send us a story idea you think we should cover.
Mayor Jim Kenney has signed a bill designed to lessen the financial burden of new property assessments on Philadelphia homeowners, whose property values increased by an average of 31% after the city delayed the annual calculations for three years due to the pandemic.
The measure, a prominent part of the budget agreement recently reached between Kenney's administration and City Council, took effect immediately.
Residents enrolled in the city's Homestead Exemption program will now have $80,000 deducted from their property's value, which could lower their property tax bill by about $1,119 each year. The exemption was previously valued at $45,000, which saved homeowners about $629 annually.
The change will be reflected automatically for the roughly 228,000 homeowners who already have the exemption applied to their property value.
"There's nothing that you need to do, " said Deputy Revenue Commissioner Rebecca Lopez Kriss.
The same is true for residents currently enrolled in the city's Longtime Owner Occupants Program (LOOP), which is designed to protect low-to-moderate income homeowners in swiftly gentrifying neighborhoods from displacement.
The LOOP measure, which Kenney has yet to sign, expands the program's eligibility requirements with hopes of adding more homeowners. Residents who meet the program's income requirements can now have their property value permanently frozen at 175% of the lowest assessment issued during the previous five tax years. Under the measure, this lookback provision applies to property assessments for tax year 2023 — the year for which the new assessments are for — beyond.
Previously, a participant's property assessment could only be capped at 150% of the previous year's value. For example, if the home was assessed at $100,000 in 2022, the property value in 2023 could not exceed $150,000.
This could only happen if a homeowner's property value had jumped at least 50% after the homestead exemption was deducted. That is no longer the case, enabling more residents to take advantage of the revamped program.
But Jonathan Sgro, a supervising attorney with Community Legal Services, said qualifying homeowners will still have to choose between participating in the homestead program or LOOP.
"There's going to be a pool of homeowners for whom they're faced with a very difficult choice between a short-term savings with the homestead exemption versus a long-term savings with the LOOP program," said Sgro. He said in the short-term, the homestead exemption will provide a bigger discount. The LOOP program is set up to save homeowners more money in the long-term.
Some homeowners may not make that decision until they receive their official property assessments in the mail. Thanks to a supply chain issue involving envelopes, the city still does not have a date for when people can expect to receive their new values. Officials have said they are aiming for sometime in September.
The deadline to apply for the homestead exemption is Dec. 1.
The deadline for LOOP is now Sept. 30, 2023. The same is true for the city's Senior Citizen Real Estate Tax Freeze, which is also set to change once Kenney signs a related bill.
Under the measure, income qualifying homeowners will be able to retroactively enroll in the program, which is generally for residents who are 65 and older. This means that if someone is 70, they can freeze their property value at the number it was when they were 65.
The cut off is 2018, according to the legislation.
All three bills were introduced by City Councilmember Kenyatta Johnson and supported by a supermajority of his colleagues.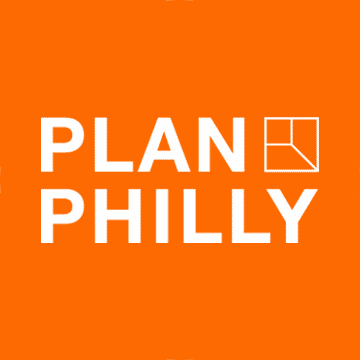 WHYY is your source for fact-based, in-depth journalism and information. As a nonprofit organization, we rely on financial support from readers like you. Please give today.