Philadelphia city initiative connects thousands to free internet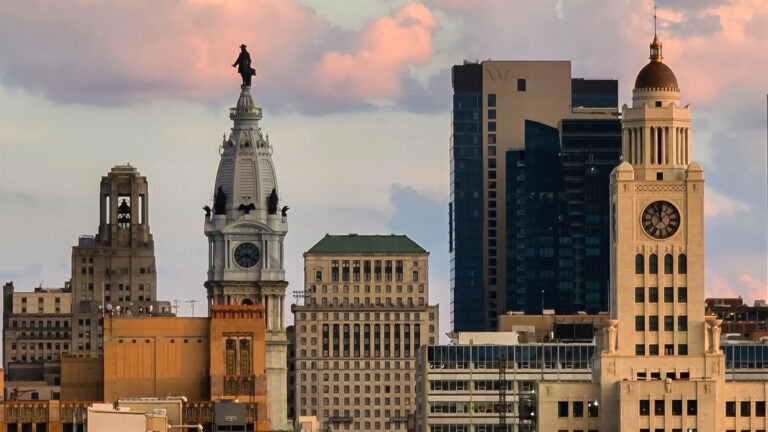 Thousands of families in Philadelphia with students enrolled in pre-K through grade 12 are connecting to the internet through a city program created during the pandemic.
PHLConnectED was launched in the early days of the pandemic with the goal of providing Philly students and their families with free internet. So far, the program has provided 22,500 internet connections, according to the City. An extension approved earlier this year keeps the program in place through Summer 2023.
"As Philadelphia gets ready to go back to school this month, we need to make sure students have internet access in order to make the most of their education," Mayor Jim Kenney said via a release. "The connections enabled by PHLConnectED have helped thousands of students take part in virtual learning, access online resources, and connect with their peers and teachers. By connecting our student households, we are investing in Philadelphia's present and future."
Households can qualify for the program if: they lack internet access, only have mobile phone internet access, are experiencing homelessness or housing insecurity, or have students who participate in remote learning in locations without internet access.
If a household has internet access, they can still apply if they: participate in public benefit programs with income qualifications like Medicaid, have students designated as English Learners, or have students who receive special education services.
More on eligibility can be found on at PHLConnectED webpage on the City's website, or by calling the 211 hotline.
According to the City's Household Internet Assessment Survey in 2021, it was revealed 84% of  Philadelphia households had access to high-speed internet. That's up from the 70% reported in 2019, which many attribute to free or discount programs launched in response to the pandemic.
Survey results estimate that without those programs, about 75% of households would be connected in 2021. These discount broadband programs likely account for a 9% increase in broadband adoption citywide and a 21% increase in adoption for K-12 households.