Five things you should know about Philly Art Museum's incoming director
Sasha Suda, of Canada, will be the Philadelphia Museum of Art's new director and CEO in September. Here's what you should know about her.
Alexandra "Sasha" Suda had been the head of the National Gallery of Canada, in Ottawa, Ontario, for just three years when she got a call from the Philadelphia Museum of Art with an offer to become the director and CEO. The museum's previous director, Timothy Rub, stepped down in January.
"There's a few institutions in the world which really live in a special place within my imagination, and the PMA is one of those institutions," she said. "It's a collection that's to die for. It has an incredibly rich history. And it's in a city that has a huge amount of civic pride."
Suda is originally from Toronto, studied art as an undergraduate at Princeton University, got a Ph.D. at New York University, and returned to Toronto to begin a career that quickly rose up in the art world. She has few direct ties to Philadelphia, aside from a college boyfriend who was from Bryn Mawr.
"I've run in the Turkey Trot, and always visited the museum when I was in town," she said.
Here are a few things we need to know about the next head of the PMA.
1. Suda rowed crew for Princeton University and raced competitively on the Schuylkill River.
While an undergraduate studying American Modernism, Suda was a member of Princeton University Women's 8 Crew, and would come to Philadelphia to compete on the Schuylkill.
She said she may pick up rowing again, but "I think it will take a while to settle in."
In her new job, starting in September, she will be overlooking the Schuylkill River, whose rowers artist Thomas Eakins often painted.
"You're sitting next to the Schuylkill where, you know, that's the reference point for these paintings, which you also read about in textbooks and learn about in lecture halls, no matter where you grow up or where you take art history," said Suda. "I think that's really powerful."
2. In 2019 Suda, then 38, was the youngest leader of the National Gallery of Canada in a century, and led the 140-year-old institution through its first strategic planning process.
The National Gallery of Canada was founded in 1880, and had never gone through a strategic planning process until Suda's tenure as director. It started with a focus on internal relations within the staff.
"I came in on the heels of the first ever staff engagement survey, which was encouraged and the urgency around it raised by the Gallery's two unions," she said. "One of my mandates was to dive into that work."
Last year the National Gallery released its planning report, with a strong emphasis on justice, equity, diversity, inclusion, and accessibility.
Suda said that her second mandate was to see that the public federal institution represents the entire country, "from coast to coast to coast" (Atlantic, Pacific, and Arctic Oceans).
"The third major mandate was engaging the indigenous communities on whose land the gallery sits, our host nation, the Algonquin Anishinaabe Nation," said Suda. "Also thinking about indigenous peoples from coast to coast to coast on Turtle Island [the name of North America in many indigenous mythological beliefs]. That notion of truth and reconciliation is something that's really core to Canadian society right now, something that's a major priority for the federal government."
3. Suda has a dog named Phil Collins, a point of contention with her husband who is a Peter Gabriel fan.
Suda and her family (a husband and two children) adopted a Portuguese Water dog and named it after the frontman of the band Genesis.
Collins, of course, had replaced the original singer of the band, Peter Gabriel, who left in 1975 to pursue a successful solo career.
"We had a little bit of a tiff with my husband, who was a Peter Gabriel fan, which, you know, I'm judging him still to this day," Suda said.
She may try to get the band back together.
"We are looking at getting a second dog and I may have to pay the price, and the next dog may be Peter Gabriel," she said. "But we'll see."
4. Suda had been a unionized museum worker, and says she can negotiate amicable terms with the PMA union.
"I was a proud member of the union at the Art Gallery of Ontario," said Suda, who once worked as assistant curator, then Curator of European Art, and Curator of Prints and Drawings at the Toronto museum.
At her current job, the National Gallery of Canada has two unions: one for curators, and another for "wall-to-wall" workers across many departments.
"We've worked well together. It wasn't always easy. I think that's the point," Suda said. "It may not always be an easy conversation, but it's meant to be generative and productive and for the best of everyone who works at the Gallery."
In 2020, workers at the Philadelphia Museum of Art formed a union, but have yet to finalize their first contract. If a negotiation is not hammered out between the union and management before Suda begins as director this fall, the union will have been more than two years without a labor contract.
She said she is looking forward to negotiating with the PMA union.
"The point is that you can kind of push on each other and make sure that you get to the best place," she said.
5. Suda plans to turn the Philadelphia Museum of Art "inside out."
Suda's predecessor at the Philadelphia Museum of Art, Timothy Rub, led the institution for 13 years, during which time the Museum underwent a massive physical reconstruction: a half-billion dollar project with architect Frank Gehry to rip the interior of the museum apart and stitch it back together, creating an additional 90,000 square feet of underground space.
"It's extraordinary. I feel so lucky to come in on the heels of that kind of magnitude of a capital project," said Suda. "It isn't just a big building project, it's actually dealing with the insides of a building and setting that building up for further expansion when we're ready, and doing it in a beautiful way with a leading global architect."
For the next two or three years, Suda said she will be engaged in developing a collaborative culture among workers internally, and opening up to the community outside.
"To really invite all of Philadelphia to be part of that project with us," she said. "There's that internal work, but I think about it as turning the institution inside-out, so that Philadelphia and the stakeholders for whom we exist, the communities that we long to be part of this community, can help us along, cheer us on, help build that momentum."
Suda said she is particularly interested in building deeper relationships with area schools.
"Arts education is not something that anyone can just assume that their children will get," said Suda. "There's this incredible resource here, with this rich tradition of reaching out to schoolchildren. That's something I feel really passionately about centering in our future."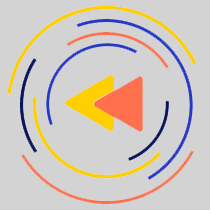 Saturdays just got more interesting.
WHYY is your source for fact-based, in-depth journalism and information. As a nonprofit organization, we rely on financial support from readers like you. Please give today.