Pennypack Creek Bridge historical marker damaged in car crash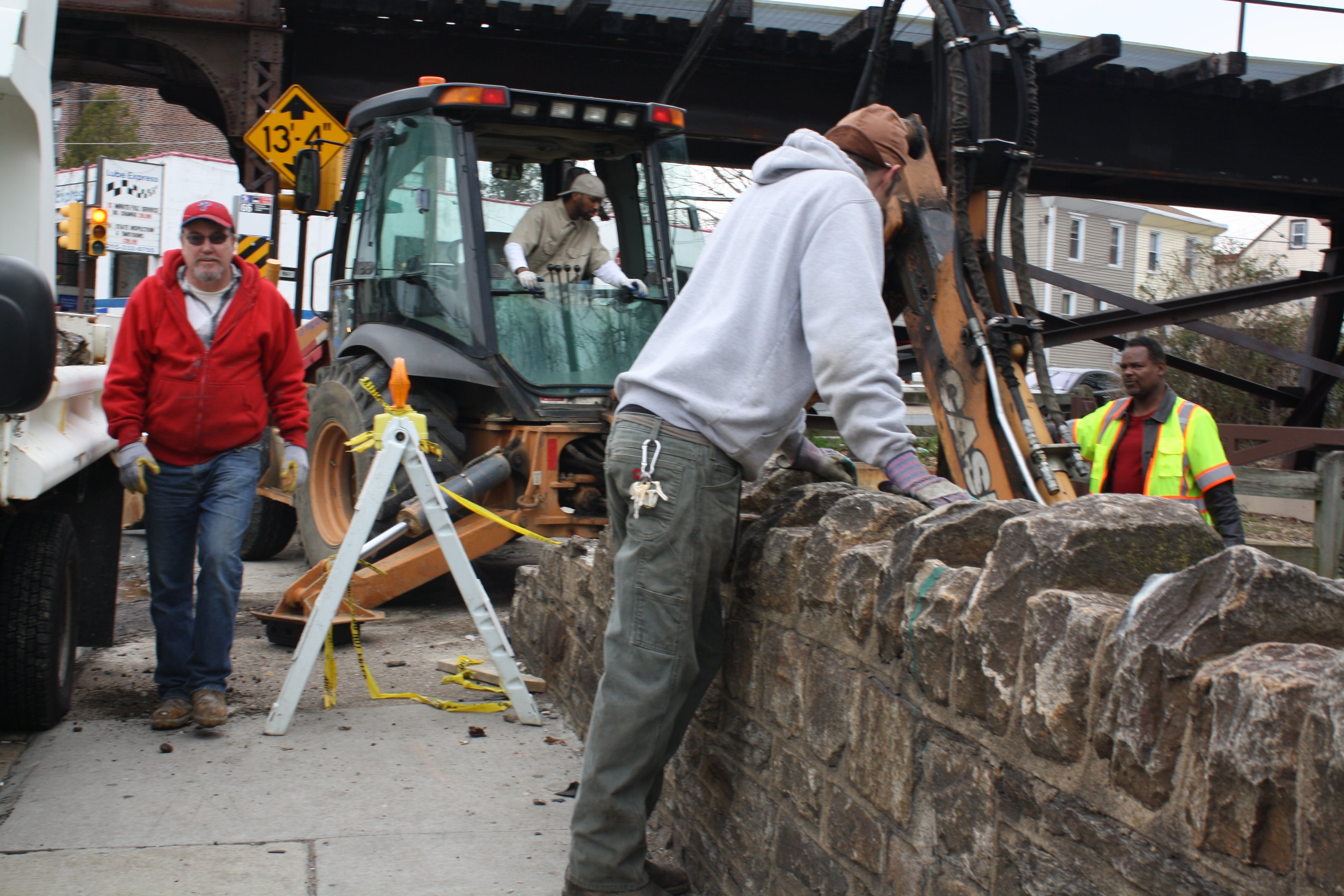 Repairs are underway on Frankford Avenue for a wall along the Pennypack Creek Bridge that sustained damage during a weekend car crash.
Not quite six months after the installation of a historical marker for the bridge, a traffic accident sent the hard-earned plaque to the ground and damaged the nearby stone wall.
The Pennypack Creek Bridge, "the oldest bridge in the new world," received historical designation from the Commonwealth of Pennsylvania in October, following more than a decade of work by Holmesburg residents and Northeast Philadelphia history buffs.
But Saturday's accident at Frankford and Solly avenues damaged a stone wall near the entrance to Pennypack Park and knocked the marker clean off its pole. The marker itself made out relatively unscathed, and the two pieces that broke off it were retrieved.
The Pennsylvania Historical and Museum Commission, which granted the marker, is responsible for the sign's repairs. The photo seen above from Holmesburg Civic Association President Rich Frizell shows the Philadelphia Streets Department's Bridge Repair Unit making progress on the wall.
WHYY is your source for fact-based, in-depth journalism and information. As a nonprofit organization, we rely on financial support from readers like you. Please give today.