Pa.'s Democratic-controlled House passed 2 gun safety laws. Now it's in the Senate's hands
A panel of experts led by Pa. House Majority Leader Matthew Bradford discussed gun policies at Villanova University Monday.
Working on a solution to gun violence and want to share it? Get in touch with gun violence prevention reporters Sammy Caiola and Sam Searles.
Pennsylvania House Majority Leader Matthew Bradford (D., Montgomery) visited his alma mater at Villanova University Monday night to lay out legislative solutions to the gun violence crisis.
He joined advocates from host organization Ceasefire PA and representative Lisa Borowski to call on Senate leadership to put two gun bills on the Senate calendar.
House Bill 714 would require background checks for all gun sales. Current law exempts certain guns sold by private citizens. House Bill 1018 would allow loved ones or law enforcement to seek the temporary removal of a gun, but only a judge can grant the removal by deciding that the gun owner is at risk of harming themselves or others.
Both bills passed the House with bipartisan support in May and now await hearings in the Senate judiciary committee.
"We haven't seen meaningful gun safety legislation until what we passed in the House for the better part of a decade now," Bradford said.
For the first time since 2010, according to the National Conference of State Legislatures, Democrats occupy the majority of seats in the Pennsylvania House. The reconfiguration happened earlier this year after a trio of special election wins.
Senate Majority Leader Lisa Baker, (R., Luzerne) chair of the Senate Judiciary Committee, was not available for an interview. Her communications team pointed WHYY News to Baker's previous comments on these two bills.
"What I am looking for in potentially considering any gun-related bills is full enforceability and ensuring due process as to not conflict with constitutional protections."
The Pennsylvania Senate reconvenes on Sept. 18. If the bills don't get a hearing by the end of this year, they will need to be reintroduced at the start of the next legislative session in 2025.
Bradford says if these bills stall, the tally of gun deaths will keep rising – be that homicides in the City of Philadelphia or firearm suicides in rural PA.
"That reality will weigh heavily on those who sat on their hands," he said.
Philadelphia has tallied 242 fatal shootings so far this year, according to data from the Office of the Controller. Nationally, firearm suicide reached an all-time high in 2022 according to new findings from the U.S. Centers for Disease Control and Prevention.
Panelists from health systems, academic institutions, and the Montgomery County District Attorney's Office were also in attendance at the event. Some of the issues they explored included straw purchasing and the role of social media in youth gun violence.
Pa. State Rep. Lisa Borowski, (D., Radnor) said the House wants to revisit two pieces of gun legislation that didn't make it through the House this year. One would require safe storage of firearms when not in use, and the other would require the tracking of lost and stolen firearms.
"People want this," she said. "People want to see what we're going to do as a legislative body to make proactive change in our communities."
Safe storage laws have been found in multiple studies to prevent suicide, unintentional injuries, and violent crime, according to a RAND Corporation analysis of 18 gun policies. Tracking lost and stolen firearms hasn't been well studied, the analysis found.
José Morales, owner and lead instructor at the Philly Firearms Academy, said he supports gun laws that reduce risks of harm without violating second amendment rights.
"Second amendment people aren't individuals that have a black, viscous fluid pumping through their hearts," he said. "We are people who want violence stopped, but we have to have conversations as well and be able to share in spaces like this."
Martina Becerril, 15, wants to see the age limit for purchasing firearms raised to 21. Federal law requires people to be 21 to buy a handgun, but allows people 18 and up to buy rifles and other long guns.
Becerril grew up in Florida, and remembers learning active shooter drills in school after the 2018 Parkland shooting. She's now part of an online group for young, female gun policy advocates.
"If more people like us start speaking up, specifically using social media as a platform to spread more awareness about it, I think it will really help," she said.
Other ideas included limiting the number of guns a person can purchase within a 30-day period, requiring electronic records of sale for firearm purchases, and banning automatic weapons.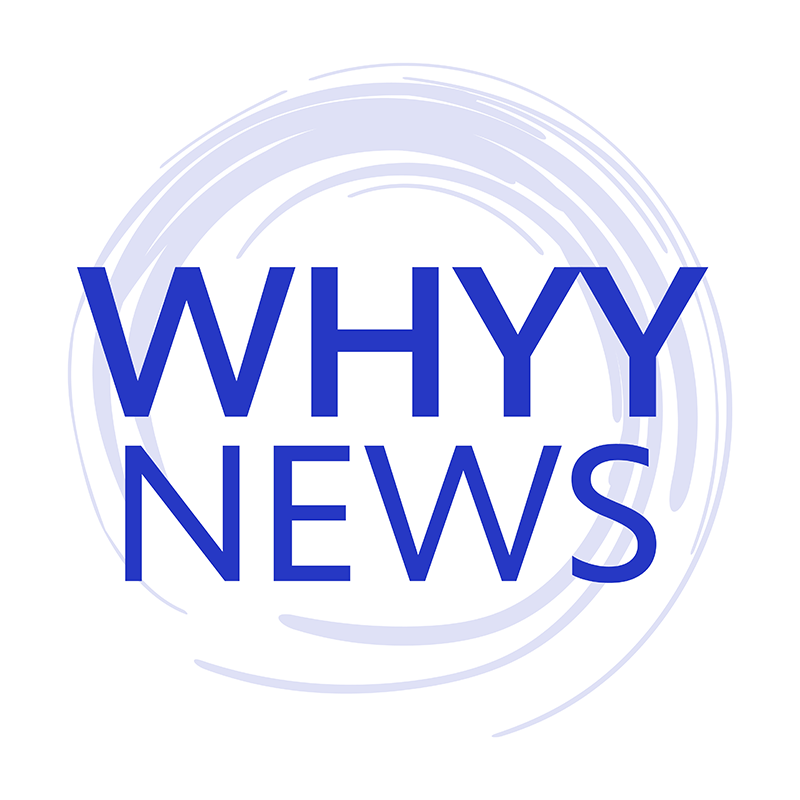 Get daily updates from WHYY News!
WHYY is your source for fact-based, in-depth journalism and information. As a nonprofit organization, we rely on financial support from readers like you. Please give today.