Doug Mastriano's proposed voter roll purge addresses a non-existent problem and targets vulnerable voters, experts say
Voter purges historically harm communities of color, and Pennsylvania's voter rolls are already "rigorously" maintained.
This story originally appeared on WITF.
If elected governor, Republican Doug Mastriano said he'd reset Pennsylvania's voter rolls — meaning eligible voters would have to re-register.
The state senator from Franklin County claims — without proof — that there were enough dead voters and voter roll irregularities during the 2020 election to warrant a statewide audit of the results.
He wants stricter voter I.D. and an audit of Pennsylvania's voter registration system.
Those things haven't happened.
But he still thinks there was something wrong with the 2020 election, which has been declared free and fair by county, state, and federal judges; both Republican and Democrat officials; and election experts.
And if he wins on Tuesday, he told conservative outlet NewsMax – his plans include something big.
"I get to appoint the Secretary of State. And that Secretary of State is going to clean up election laws. We're going to reset, in fact — registration, you're going to have to re-register," he said. "We're going to start all over again."
Mastriano is looking to solve a problem that doesn't really exist
"There's still a lot of dead on the rolls," he said. "And there's ghost phantom voters that we found, as well, at various addresses."
A federal judge declined to hear a case brought by a conservative legal group two weeks before the 2020 election which claimed thousands of dead voters illegally cast ballots.
Marian Schneider is the Senior Voting Rights Policy Counsel with American Civil Liberties Union of Pennsylvania.
She noted wiping the voter rolls and making Pennsylvanians re-register is illegal.
"In the statutes in the National Voter Registration Act, there's a specific prohibition against making people re-register once they registered," Schneider said. "And we have the same language; Pennsylvania picked up the same exact language in our voter registration law."
Schneider litigated numerous voting rights cases in the state, served on the National Task Force on Election Crises in 2020, and was the Deputy Secretary for Elections and Administration at the Pennsylvania Department of State from 2015-17.
She called Mastriano's plan unprecedented.
"Has anybody done a study? No, because nobody in their right mind has ever proposed purging the entire voter registration list and making everybody re-register. There's no good data on this," she said.
Voter purges historically harm communities of color
No state has reset its voter rolls since the 1970s.
During Reconstruction, some former Confederate states made voters re-register every year, which experts believe was designed to disenfranchise Black voters. One such effort in Texas lasted until 1971, when a federal judge struck it down.
He called it a direct descendant of the poll tax, a Jim Crow law designed to prevent Black people from voting.
Schneider said Mastriano's proposed purge is similar to one suggested by former Florida Republican Governor Rick Scott in 2012.
Scott flagged close to three thousand registered voters as non-citizens, but many of them turned out to be legal voters.
"They ended up purging Latino voters who were citizens and who had been citizens, but they had Latino surnames," Schneider said. "That was a clear example of a voter purge that negatively impacted the Latino community in Florida."
A federal judge struck down Scott's proposal, ruling it violated both the National Voter Registration Act and the Voting Rights Act.
Pennsylvania's voter rolls are already 'rigorously' maintained
Schneider notes Pennsylvania cross-references its voter roll data with both state and nationwide records.
"One of the things we did when I was at the department was to join the Electronic Registration Information Center, which is data sharing among states to try to address this very problem: Make it easier for people to tell counties when they've moved out of state," she said. "There are things that we can do."
The secure database – also known as "ERIC" – allows for 31 member states (and Washington D.C.) to share voter information and data from the Department of Motor Vehicles.
Pennsylvania updates its records in ERIC every two months and gives annual reports about voters who have moved to county officials who are required to follow up with them.
The DOS legally can't verify its rolls with ERIC's data about dead voters, so the department cross-references records from the Department of Health, Register of Wills, and newspaper obituaries.
But Schneider said the info should be in one place.
"We should get all of these state agencies digitally hooked up," she said. "So that they can gather information from their clientele and have it digitally transferred to the Department of State."
A bill passed unanimously in the state House to allow Pennsylvania to use ERIC's death records. It awaits a vote in the Senate.
For now, Pennsylvania vets its voter rolls by marking registered Pennsylvania voters as "inactive" if they haven't participated in two consecutive federal elections, then sending them a written notice to verify their address, and ultimately removing voters from the system if they fail to respond within 30 days and don't participate in the following federal election.
Under current law, no registered voter can be required to register again while they live at the same address.
In 2020, state and county leaders reported they removed more than 180,000 out-of-state residents and 80,000 deceased voters.
Mastriano's plan could harm low-income communities of color and overburden election officials
If Mastriano reset the voter rolls, people who would have the hardest time re-registering would be the ones already facing obstacles to register.
Scott Seeborg is co-director of states with All Voting is Local, a non-partisan voter advocacy group.
He said this includes people living in assisted living facilities and low-income urban voters. They frequently move without updating their address and many don't have driver's licenses.
"Black, Latinx, Indigenous people of color communities would certainly be hardest hit here," Seeborg said. "The barrier to getting those documents is higher for those communities at large."
Those voters would likely be mostly Democrats, which in the 2020 election, included over six-in-10 Latino voters and nine-in-10 Black voters in Pennsylvania.
Republicans are gaining on Democrats in registered voters in the traditional swing state.
This year, there are about half a million more registered Democrats than Republicans in Pennsylvania, down from twice that many ten years ago.
Re-registering the voters purged from the rolls would ultimately fall to county election offices and the Department of State.
Seeborg said the commonwealth lacks the financial resources, and staff, to handle this task.
"We're the fifth largest state in the country, yet we have the third smallest election staff. Can you imagine that there are 12 people only in the Department of State's office that focus on elections?" Seeborg said. "So, if we're dividing that by how many registered voters there are, 9 million-10 million, roughly a million voters per staff member, how do you think that's going to work out?"
The ACLU's Marian Schneider is confident Pennsylvania's elections are secure.
"I think we've come a long way in cleaning up the voter rolls, and we will continue to make steps in that regard," she said. "Clean voter rolls benefit everybody. Making everybody re-register doesn't benefit anybody."
Mastriano is facing Democrat Josh Shapiro, the current state Attorney General, in the Nov. 8 election.
If elected, Shapiro says he'd create automatic voter registration and same-day voter registration through Election Day.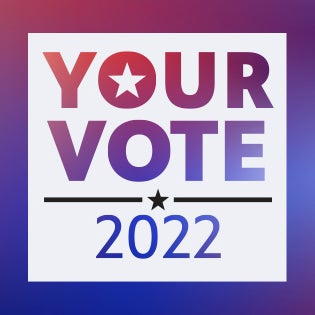 Your go-to election coverage
WHYY is your source for fact-based, in-depth journalism and information. As a nonprofit organization, we rely on financial support from readers like you. Please give today.