Pa. GOP candidates are dodging the press and ditching debates. What does that mean for democracy?
An increasing number of Republican candidates across Pennsylvania are choosing to ignore the press and constituents. What does this mean for democracy?
Ask us: As Election Day draws near, what questions do you have?
Republican Doug Mastriano wants to govern the fifth-most populous state in the country. But his campaign is a black box.
The state senator is largely ignoring requests for comments from the press and is refusing to participate in a traditional debate unless it is moderated by a former Trump Administration aide. However, Mastriano's unorthodox campaign strategy isn't so unorthodox.
Whether one picks up a newspaper, turns on a television, or clicks on an article, it's nearly impossible to ignore just how many Republican candidates are not engaging with the press and the general public.
However, this is not because of a lack of effort from media outlets — it's a deliberate decision coming from campaigns. Chris Borick, the director of the Muhlenberg College Institute of Public Opinion, called it one of the "defining features of this election cycle."
"You see this down-ballot, you see it in congressional races, you see it in state House and state Senate races. And some of it I think is coming from the top, even Republican national figures, from [Governor] Ron DeSantis and Governor Abbott in Texas taking similar positions right now," Borick said.
A lot of campaigns are trying to focus only on their base voters, said Craig Snyder, who is running the super PAC Republicans 4 Shapiro.
Snyder has been in the world of Republican politics as a consultant for decades, having been the chief of staff for former Sen. Arlen Specter and a congressional candidate himself.
"I actually gave a lecture at the University of Pennsylvania last year, saying that people — people like me — who have run campaigns over the last generation in our country have really done a lot of harm, because you focus when you're running a campaign only on the short term, and only on that race," Snyder said. "And a lot of times in the world, individually rational decisions can add up to something that's bad for society."
In a democracy, "it's important for voters to be able to make informed choices. And when the candidate is only being seen in an environment that is entirely controlled by their own campaign team, you don't really get as informed an opinion as our voters deserve," said Al Schmidt, president and CEO of the Committee of Seventy. His organization is a non-partisan, good-governance organization that seeks to inform voters.
Schmidt served as the lone Republican member of the Philadelphia City Commission for 10 years before he joined the Committee of Seventy.
Reduced participation in debates, forums, and questionnaires
Leaders of democracy-focused organizations across the state said they have noticed a lack of response to questionnaires and a lack of participation in candidate forums and debates.
Local chapters of the League of Women Voters of Pennsylvania have found some success organizing candidate forums for down-ballot races, but they have noticed a significant gap in aspiring politicians answering their digital candidate information tool on vote411.org, according to Rochelle Kaplan, the director of voter services for the nonpartisan organization.
The League of Women Voters offers candidates a chance, in their own words, to answer basic questions about their backgrounds, credentials, and their platforms so that it can be shared with voters.
"Overall, looking at the state as a whole, we got a 51% response rate — 70% from the Democratic party candidates, 30% from Republican candidates, and 74% from third party," Kaplan said.
Although she said that some of this may be attributed to a number of Republicans running unopposed, she said that there may be a false belief that the League of Women Voters will not give some candidates a fair showing.
"When they refuse to do that, it's unfortunate, because then it leaves voters not knowing who they're voting for, why they're voting for those folks in a nonpartisan way. We all get all the candidate paraphernalia that we get in the mail all the time — that are nicely designed by their PR folks — but this is a way that they tell people in their own words, who they are, and it's not good for democracy [when they don't respond]," Kaplan said.
Children First, a Pennsylvania youth advocacy organization, has been leading an effort called Child Care Voters where the group invites candidates running for a seat in the General Assembly to speak alongside their opponents about early childhood issues.
"We've done 18 debates. We've covered about 34 races, and in many of those races, the Republican was unwilling to participate in the debate," said Donna Cooper, the executive director of Children First.
The organization gave candidates the questions ahead of time and even tried to work around their schedules.
Cooper said that the environment offered a "layup" for candidates to speak on issues where there is not a large partisan divide.
It still wasn't enough.
"Some candidates thought because we 'were very selective' in the races in which we held these debates, that they were set up to somehow target certain legislators. And really, because we have limited resources, we made the decision to make the debates where there were either not an incumbent, so it was two new people, or where there was the chance that this would be a hotly contested race — R or D," Cooper said.
Khalif Ali, the executive director of the non-partisan government watchdog group Common Cause Pennsylvania, said that these decisions made by candidates and campaigns to isolate themselves from the press and their constituents "eats away at the integrity of democracy."
"One of the values that we believe about democracy is that citizens should be able to place or remove individuals from government based on free and fair elections. I don't believe you can achieve a fair election, if I, as a voter, don't have all of the information available about a particular candidate," Ali said.
Why are candidates engaging less?
Schmidt said that while candidates from both parties have responded to the Committee of Seventy election questionnaires, he has also noticed the lack of candidate forums and debates.
Schmidt believes that part of the problem can be attributed to a lack of repercussions.
"I think in the past, not that long ago, there would have been more significant consequences to dodging debates and not answering questions from the press," Schmidt said.
And some candidates might feel like they're better off not engaging. In fact, some might revel in it.
"From an ideological perspective, the media has often been a foil for Republican candidates. The ability to campaign against the media, in some ways, is a badge of honor within Republican and conservative circles. This dates back far in American history and in contemporary times, you can look at folks like Richard Nixon and see that he himself called the media the enemy," said Borick, the political scientist from Muhlenberg.
Snyder, of Republicans 4 Shapiro, said these campaigns see it as rational. He tried putting himself in their shoes to explain the thought process.
"If we talk to [the media], we're only talking to people who won't vote for us — and we might make a gaffe, we might make a mistake, or we might be said to have made a mistake by the media that we consider to be left-leaning," Snyder said. "So, there's no upside for us, because we're not talking to people who are actually ever going to vote for us. And there is a downside. So if you've got no upside and a downside, and you do have a downside, then, why would you do it? It's rational not to do it."
However, Snyder is worried about this "doom loop."
He believes that there are people working to change the system and break down this wall, but he has major concerns if their efforts fail.
"If it continues to harden over campaign cycle after campaign cycle going forward, democracy just doesn't work," Snyder said.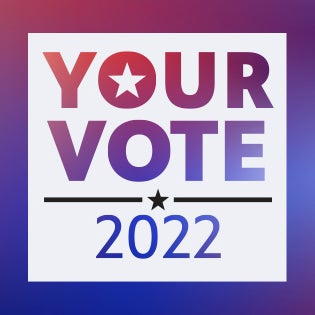 Your go-to election coverage
WHYY is your source for fact-based, in-depth journalism and information. As a nonprofit organization, we rely on financial support from readers like you. Please give today.