Patience and a good eye: Building an art collection without breaking the bank
Sherry Howard has been combining small auctions and estate sales for years, and now has an impressive Black art collection. She explains how she did it.
All the walls of Sherry Howard's Mount Airy home are filled with African American art, all the mantles and shelves arranged with sculptures and ceramics. There are dozens of objects on the first floor, and she says much more is stored on the third.
With very few exceptions, they were all bought at auction, all relatively cheaply. Howard is an avid auction digger with a savvy eye for both quality and price. She has paid as little as $5 for a piece, never more than $800.
A retired newspaper journalist, Howard spends much of her time looking for treasures in small, mom-and-pop auction houses and estate sales in the region. She prefers those over art galleries. The hunt is more exciting, the rewards sweeter.
"Art galleries always seem so stuffy. You feel like you need a pocketful of money if you walk in," she said. "But in an auction house, everybody knows that everybody's there to buy and pay [next to] nothing for something."
For years, Howard has chronicled her auction experiences and acquisitions on her online blog, Auction Finds. That has now become a self-published book, "Art with Heart: How I Built a Sweet Collection by Buying Cheap at Auction."
The book features her interviews with artists or relatives of deceased artists, any wisdom she has acquired from navigating auctioneers and fellow bidders, and stories about buying, living with, and learning about the approximately 200 pieces in her collection.
Two paintings that are part of the cream of Howard's collection have a wall to themselves: an original Moe Brooker, the celebrated Philadelphia abstract painter and former chair of the city's Art Commission whose work has been collected by the Philadelphia Museum of Art, the Pennsylvania Academy of the Fine Arts, and the Studio Museum of Harlem; next to it is an original Edward Loper Sr., one of Delaware's most important Black artists of the 20th century.
When Howard bought the Loper, she did not know much about the artist, but instead was struck by the work itself, "Tenement #3," showing a woman on a fire escape at dusk, the slanted shadows of the ironwork creating a dramatic web across the brick wall.
"This one of the first pieces I bought," she said, recalling stumbling on the Loper painting early on in her auction life. "So I'm sitting there and I hadn't really noticed this piece that much. The auctioneer said this was a Black artist from Delaware. So I perked up."
The bidding started. There was just one other person in the room bidding against Howard, working the price higher.
"I knew I wanted to take this home," said Howard. "I'm very, very happy that I did because afterwards I got it, the person who was bidding against me told me that he was going to buy it and donate it to the African American Museum in Philadelphia. So I knew then that I had a winner."
After the rush of bidding and the excitement of winning, after she got the Loper painting home and found a place for it on a wall, Howard fell further into its spell. She recalled coming downstairs one night to see the painting on her living room wall grazed by light from her kitchen through a dining room pass-through.
"I saw what Ed Loper wanted me to see: this woman on a fire escape on a moonlit night, you know, looking down to either a lover, or a friend, or she's just out there because it's hot inside," said Howard. "It may be hot inside the tenement. She has on a robe. She's just out there trying to catch a breeze on a moonlit night."
"It was just amazing. It was totally, totally amazing," she said. "You can see some of it now, but when it's dark it's even more brilliant."
The adventure does not stop when the gavel bangs down. Once Howard has won a piece of art, her next question is: "What did I just buy?" Sometimes the artists are obscure or completely unknown. The former reporter goes to work researching the artist.
"Sometimes I may not have a lot of information about the artist, but the name is there," said Howard. "People will pick up artwork and they don't know who the artist is, and relatives of artists who are searching for the artist's name, they see the name in one of my blog posts and they contact me. That's how I've done a lot of interviews and gotten more information out there about these artists."
Case in point is Robert Cromartie, a nearly forgotten painter from Philadelphia. Howard was smitten by a pair of his portraits that came up at auction together – a male soldier, and a woman in a red dress – but their prices quickly outpaced her budget: the soldier went for more than $1,000, and the woman was about $500, Howard recalls.
Howard had never heard of Cromartie, and nothing about his life appeared anywhere on the internet. After some digging she discovered his obituary, which gave her some facts to leverage further research. She began to piece his life together, and wrote about him in her blog.
Cromartie was born in South Carolina in 1929 and moved to West Philadelphia. He had a few years of formal art training, served in the Army, then worked for the post office. He married, never had children, and painted in his spare time. For a while he had his own store, Cromartie's Awards, where he could spend more time making art and mentoring younger artists.
If you search online for "Robert Cromartie artist," Howard's blog post is one of the only hits you'll get. She gave him a life on the internet.
Howard is a patient collector. A few years after getting outbid in the Cromartie auction, the same painting of the woman in the red dress reappeared. Howard was able to snatch it up for about $70 – a steal compared to how much it sold for before. Looking like the character Carmen Jones, the woman with hand on hip and a sassy stare is now hung at the top of Howard's staircase.
"I love it. It's so different from anything else that's on the wall," she said. "I'm sure the soldier and this woman were people who Cromartie knew. They just looked like everyday folks."
Howard has a story for each of her finds: the way she managed to get an Elizabeth Catlett print for just $100; how a series of African-inspired ceramics led Howard to dive into the life of the white artist and political activist Frances Serber; and the time she lost an auction for a book of sketches by Frank J. Dillon when the biding got too high, then later learned she lost to the great-grandson of the artist who wanted to retain something of his ancestor.
Howard also combs auctions for other things, like dolls and cameras, to resell them for a profit. But she has never flipped a piece of art. She collects for herself, and encourages new collectors to buy from the heart.
"There are tons of people all over the country, and all over the world, who paint for the love of it. They may work at the post office or some place — especially in terms of Black folks — and then at night and weekends or whenever they had the time, they painted," she said. "There's somebody out there whose art speaks to you. That's what you always should do."
"Never buy artwork to match your sofa," she added. "Because any artwork matches your sofa!"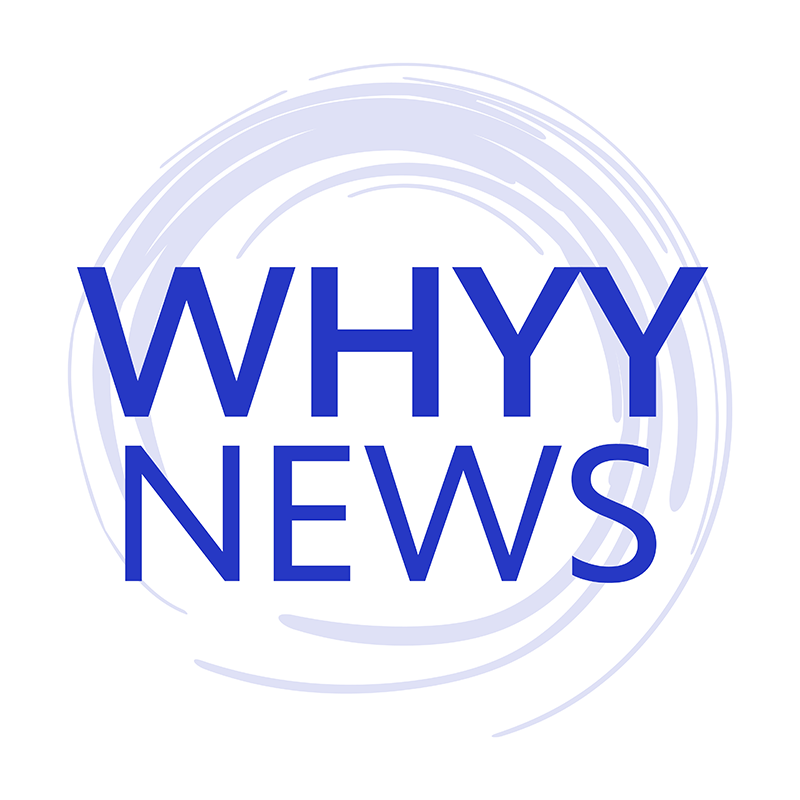 Get daily updates from WHYY News!
WHYY is your source for fact-based, in-depth journalism and information. As a nonprofit organization, we rely on financial support from readers like you. Please give today.