PAFA names its first Black president for a time of significant transition
Eric Pryor, current president of Harlem School of the Arts, will lead PAFA through the school's transition from the COVID-19 pandemic.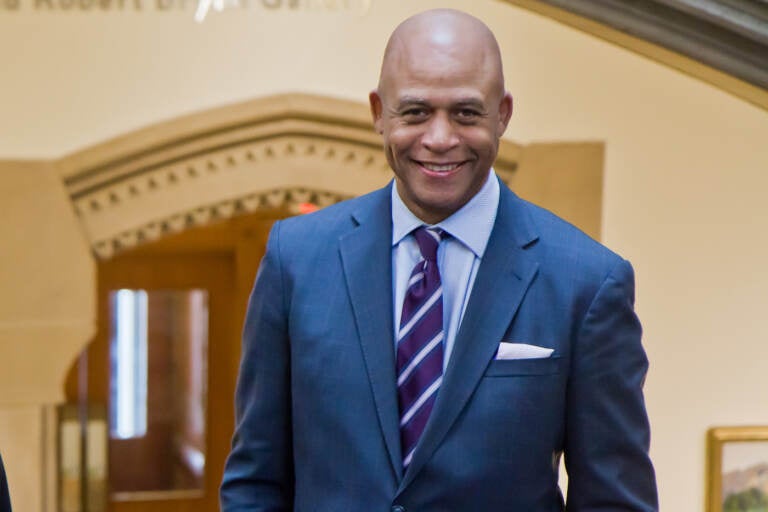 The Pennsylvania Academy of Fine Arts has named Eric Pryor as its new president. Pryor, currently the president of the Harlem School of the Arts, will be PAFA's first Black president. He begins his new position at PAFA in January.
Originally from Detroit with both the stature and talent for basketball, Pryor went to college on a sports scholarship, eventually going to Temple University's Tyler School of Art in Philadelphia where he earned an MFA in painting. While in Philadelphia, he began working as a teaching artist at Fleisher Art Memorial and Taller Puertorriqueno.
Pryor put painting aside as he advanced as an arts administrator. There is a long list of organizations he has led, including the Bedford Stuyvesant Restoration Corporation's Center for Arts and Culture in Brooklyn, the New Jersey State Museum in Trenton, and the Center for Arts Education in New York.
During Pryor's six-year tenure at Harlem School of the Arts, he oversaw its first major capital improvement in 40 years: a multi-million dollar renovation of its building and performance space on St. Nicholas Avenue, completed earlier this year.
He said he was attracted to the job at PAFA because it brings him back to his first professional passion: visual art.
"I really thought I was going to be in the visual art and museum space. My career didn't quite go that way. I ended up finding myself more in performing arts and education," he said. "So when the opportunity came to me to come back to — call it a first love. I have an MFA and a BFA in painting. PAFA has an amazing history and an amazing facility, staff, student body. Just having an opportunity to be part of a rich history was meaningful to me."
The 216-year-old art school and museum has been searching for a president since its former leader, David Brigham, left in November 2020 to take a position at the Pennsylvania Historical Society.
During the final months of Brigham's tenure, he and PAFA's board were criticized by some students and alumni for their response to the Black Lives Matter movement, when the institution advised its faculty to refrain from making comments or public opinions about the widespread street demonstrations. That led some students to boycott their own final exhibition.
"I don't come into this feeling like I have the answers. I think in most cases in leadership, the answers are there," said Pryor. "It's about listening to the people who are closest to it. Talking to students, undergraduate, graduate; talking to faculty, talking to staff, talking to board members, and really getting a sense of what they've been experiencing here. That's the course that I'm going to take."
In a statement, PAFA said, "Pryor is skilled at guiding institutions through transitions." Board Chairperson Anne McCollum said Pryor will lead PAFA through a post-pandemic transformation.
"At this point in our collective history, I think we're all transitioning. We are getting to this stage of being post-pandemic that has created a whole new world," she said. "He's a transformational leader. That could be the artist in him not willing to just accept the status quo. He wants to dive deeper, find out how we should be proceeding and make that happen."
In his new role as head of an art school and museum, Pryor expects he will pick up the paintbrush again.
"I definitely am going to make art again. I can't say exactly when — I didn't come here to make art. I came here to help guide an institution and help move it in the direction that will make it sustainable and healthy," he said. "But I love making art. I love being around it. What I've learned is that being creative can happen beyond the studio. It's how I like to think about leadership, and think about guiding and building institutions."
He joked he might even convert his office into a painting studio.
"We have art studios here," said McCollum. "We can hook you up."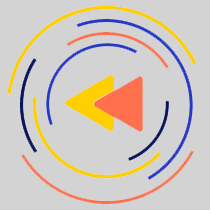 Saturdays just got more interesting.
WHYY is your source for fact-based, in-depth journalism and information. As a nonprofit organization, we rely on financial support from readers like you. Please give today.