School district in Schuylkill County becomes first in Pa. to allow armed teachers
District officials and advocates disagree on the efficacy of the policy, and even its legality.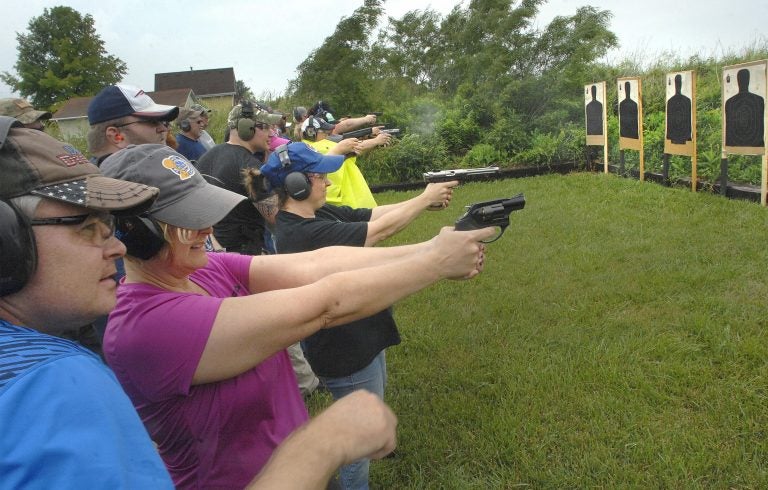 A school district near Allentown recently, and rather quietly, became Pennsylvania's first to pass a policy permitting teachers to carry guns in schools.
But a backlash has since developed, setting up a showdown over the place of guns in Pennsylvania schools that could set statewide precedent.
In September, the Tamaqua Area School District in Schuylkill County revised a policy to explicitly allow "administrators, teachers, or other employees" to have guns on school district property, so long as they meet certain training and certification requirements.
Although the policy itself says little about implementation, school board member Nicholas Boyle said he and others envision a program where, at any given time, about three unidentified staffers in each school carry concealed weapons. Boyle thinks the initiative would give schools in this largely rural district a better chance of fighting off an attacker, while also acting as a deterrent.
"Nobody really knows who's carrying, so the security guard or police officer wouldn't be targeted first," Boyle said.
Not everyone is convinced, though, and skeptics have already formed a Facebook group about the proposed change. Those skeptics include the head of the local teachers union, and a chorus of parents.
Most district residents are "very pro-gun," said Karen Tharp, a parent and grandparent of district students, but she doesn't think teachers should double as security.
"I don't want loaded guns in the school, especially in the hands of people who are not professionals and who are not trained to do this as their job on a daily basis," said Tharp.
School security emerged as a front-page topic earlier this year after a pair of high-profile school shootings. Pennsylvania recently set aside $60 million to help districts beef up security, and conservative politicians across the country, including President Donald Trump, advocate allowing teachers to carry weapons as a way to thwart future violence.
Some states have already embraced the tactic.
At least eight states have policies that allow non-security personnel to carry firearms, at least 10 allow concealed carry permit holders to have guns in schools, and at least 21 have "policies that allow schools or districts to give individuals permission to carry firearms," according to a 2018 report by the Education Commission of the States.
Pennsylvania has none of the above policies, and a bill introduced last legislative session on the subject failed to pass.
But Tamaqua board members think they're on solid legal ground because there's also no law explicitly disallowing the kind of policy they recently passed.
"It's uncharted territory, but there is no law that says we can't have legally trained armed staff," said Boyle.
Shira Goodman, executive director of CeaseFirePA, a gun control advocacy group, questions that interpretation, arguing that "school districts are a branch of government that usually has specifically enumerated policies and powers."
"I would say it's not at all clear that they can be doing this," she added.
Goodman said her group is "looking into the law," but wants to "let the public process play out" before considering legal options.
School officials will hold a community meeting on November 7 to discuss the policy and any potential changes.
WHYY is your source for fact-based, in-depth journalism and information. As a nonprofit organization, we rely on financial support from readers like you. Please give today.