Some Pa. residents can get free air conditioners this summer
It's Pennsylvania's second pilot to provide new A/C units and repairs to people who already received LIHEAP or weatherization assistance in the past year.
Listen
1:07
This story is part of the WHYY News Climate Desk, bringing you news and solutions for our changing region.
From the Poconos to the Jersey Shore to the mouth of the Delaware Bay, what do you want to know about climate change? What would you like us to cover? Get in touch.
---
Thousands of Pennsylvanians could get free air conditioners this summer with federal utility assistance money traditionally used for heating.
It's the second summer the state is using its Low Income Home Energy Assistance Program (LIHEAP) money to fund installation, repair or replacement of air conditioning units.
"We're just trying to keep up with climate change," said Steve Luxton, CEO of the Energy Coordinating Agency, one of two local weatherization agencies that administer LIHEAP funds in Philadelphia. "Making sure that folks are not just comfortable but safe in their homes."
Jump down to learn whether you qualify for free air conditioners and how to apply.
Around the world, human-caused climate change is making heat waves more dangerous. Philadelphia summers have already gotten hotter, and heat is not distributed evenly in the city.
The annual number of cooling degree days, a measure that reflects how long the outside temperature is above 65 degrees to illustrate air conditioning needs, in Philadelphia has trended up over the last five decades, according to an analysis by the nonprofit Climate Central. Going back to 1874, seven of the 10 years with the most cooling degree days in Philly have occurred since 2010, the group found. In the last 10 years, Philly has experienced 27% more cooling degree days than it did in the 1970s.
Many families in Philly live in old brick row houses, which can feel like brick ovens in the summer, Luxton said. Last year, at least seven Philadelphians died from heat-related causes.
"When I first got into this industry, [air conditioning] … was looked at as non-essential or non-critical, unlike heating," Luxton said. "But I'm glad to see that the thinking has changed."
States are increasingly using federal utility assistance dollars to help low-income families afford air conditioning, said Mark Wolfe, director of the National Energy Assistance Directors Association, which represents the state officials that distribute LIHEAP funds. But going forward, more funding for cooling assistance is needed, he said.
In a typical year, hundreds of thousands of Pennsylvanians get help paying their winter heating bills, fixing or replacing their heaters, buying fuel, or weatherizing their homes through LIHEAP.  But until last year, the state had no focused effort to use this federal money to meet cooling needs during the summer.
Last summer, the state rolled out a pilot program to use some of this money to provide or repair air conditioning units for LIHEAP or weatherization recipients. More than 2,000 households received assistance, according to the state Department of Community & Economic Development, which runs the pilot program.
The state is repeating the pilot program this summer, and extending the dates from May 1 to  August 31. Officials expect it to serve more families.
"We're still calling it a pilot, because we're still trying to work out the kinks," said Kathryn Rulli, deputy director of Weatherization Assistance and Whole Home Repairs Programs in the Department of Community & Economic Development. "Beginning it earlier this year, we felt we'd have a stronger use of the funds."
How to get free air conditioners this summer
To be eligible for Pennsylvania's LIHEAP Crisis Cooling Pilot, a renter or homeowner needs to have already received some form of LIHEAP or weatherization assistance in the past 12 months. These programs are reserved for Pennsylvanians living at 150% or 200% of federal poverty income guidelines, respectively.
State officials say more than 300,000 Pennsylvanians received this assistance in the past year, and therefore qualify for the summer air conditioner assistance program.
If you qualify, you could get two Energy Star-rated room air conditioner units or one unit and a fan, repair or replacement of your existing but broken central air conditioning system, or repair or replacement of your existing but broken heat pump.
Staff or contractors with your local weatherization agency will install the equipment for you.
To participate in the program, find the letter confirming you have received LIHEAP or weatherization assistance in the past year, then reach out to your local weatherization agency, as the application process may differ among agencies, state officials said. A list of local agencies by county can be found here. 
In Philadelphia, the Energy Coordinating Agency and Philadelphia Housing Development Corporation are administering the program. People can go in person to a Neighborhood Energy Center to apply.
The Philadelphia Housing Development Corporation is reaching out to the roughly 350 people it provided heating services to in the past year to let them know they're eligible for the summer cooling program, said spokesperson Jamila Davis. The Energy Coordinating Agency has begun installing air conditioners for some of the close to 3,000 Philly households it provided heating-related services to in the past year, Luxton said.
No help with cooling bills, yet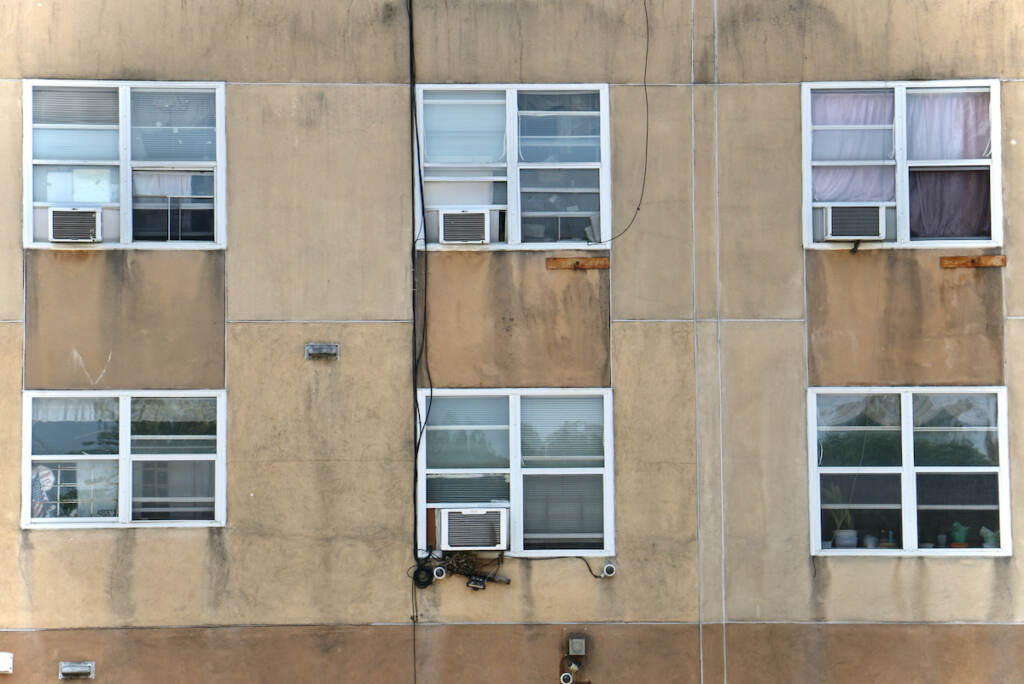 Pennsylvania's LIHEAP Crisis Cooling Pilot only covers air conditioning equipment, not the cost of electricity bills to run that equipment.
Many PECO customers will see their bills rise this summer, as the utility increases its supply rate.
In Philadelphia, a disproportionate number of low-income, Black, and/or Hispanic households spend a high percentage of their income on energy — a pattern that reflects national trends. 
Some states, like Delaware, do provide cooling bill assistance using federal LIHEAP funds.
Luxton, of the Energy Coordinating Agency, says Pennsylvania needs to follow their lead.
"That needs to be first and foremost," he said.
The Pennsylvania Department of Human Services is "open to exploring" a cooling bill assistance program in the future, said spokesperson Natalie Scott in an email. But without additional funding, DHS would need to pull money away from the program that currently helps Pennsylvanians cover their winter heating bills.
"We recognize that sweltering summer months can pose a threat to the health of vulnerable Pennsylvanians," Scott wrote. "We plan to work in partnership with our stakeholders and advocates to analyze the demand and cost of these programs so we can balance these needs and serve the vulnerable citizens of the Commonwealth throughout the year."

WHYY is one of over 20 news organizations producing Broke in Philly, a collaborative reporting project on solutions to poverty and the city's push towards economic justice. Follow us at @BrokeInPhilly.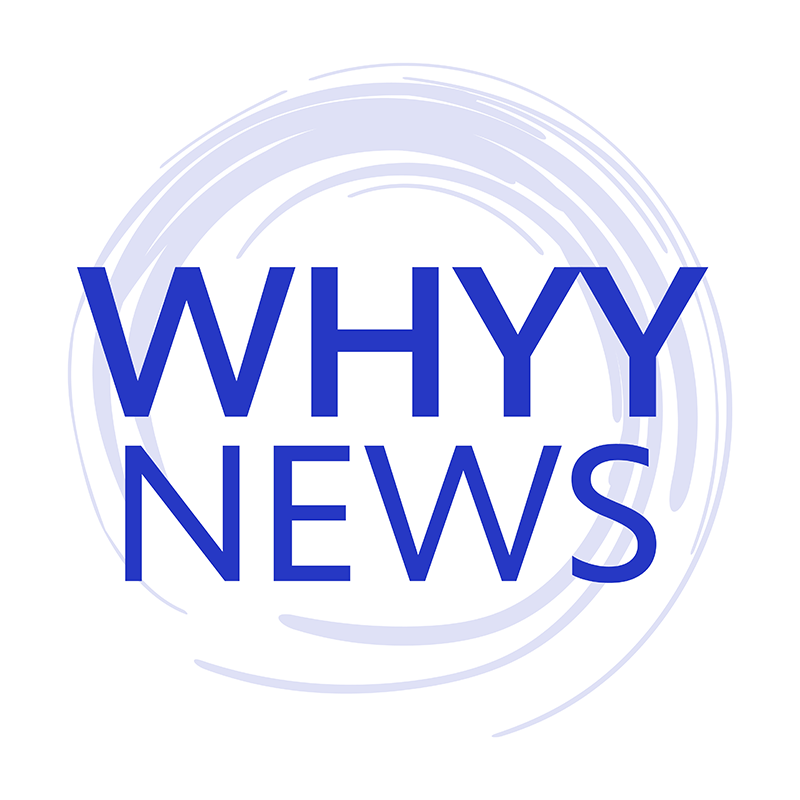 Get daily updates from WHYY News!
WHYY is your source for fact-based, in-depth journalism and information. As a nonprofit organization, we rely on financial support from readers like you. Please give today.