Pa. coronavirus update: Philly case counts see a 'downward trend'
City officials are encouraged by the overall decline in case counts, but they are still urging people not to let their guard down.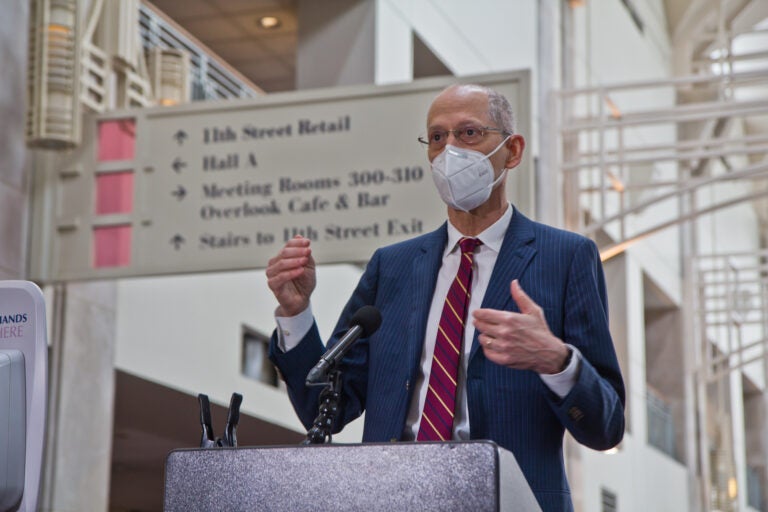 Updated 5:45 p.m.
Ask us about COVID-19: What questions do you have about the current surge?
Philadelphia officials identified 473 new confirmed cases of COVID-19 on Tuesday. This brings the citywide confirmed case count to 109,183 since the beginning of the pandemic.
During the week that ended on Feb. 6, the city averaged 303 cases per day — which is a 6.2% positivity rate. Those numbers were slightly down from the week prior, when the city average was 371 cases per day, representing a 6.3% positivity rate.
The city also identified eight new coronavirus-related deaths on Tuesday, bringing the total to 2,955 since the start of the pandemic.
Pennsylvania announced a three-day total from Feb. 7 to Feb. 9 of 11,309 new cases. This brings the statewide case count to 876,913 since the start of the pandemic. During the week that ended Feb. 4, the statewide positivity rate was 8.6%.
In addition, the state has identified 2,881 people who are currently hospitalized due to the virus — with 565 being in the intensive care unit.
There were 149 new deaths as of Monday, bringing the state total to 22,620 since the beginning of the pandemic.
Farley: 'Nice to still see that continued downward trend'
City officials are encouraged by the overall decline in case counts, but they are still urging people not to let their guard down.
"Our case counts are still high and we still need to take precautions, but it's nice to still see that continued downward trend," Health Commissioner Dr. Thomas Farley said.
Along with a decline in case counts, the city also highlighted another trend — a decline in deaths.
"We peaked at somewhat over 100 deaths per week in late December. In January, we were averaging about 60 to 80 deaths per week, and numbers have generally been falling with the declining case counts," Farley said.
City offers guiding principles for vaccine rollout
After weeks of Philly Fighting COVID controversy, city officials sought to quell concerns and frustrations in regards to the limited supply of vaccine. Farley says that he fully realizes the demand for the vaccine, but ultimately wants the public to know that the city is confined by the lack of supply.
"Because of the limits on doses, and because of our vaccination capacity, that is the situation we're in right now. We are working on all that," Farley said.
Going forward, the city will have three guiding principles, according to Farley. First will be increasing the speed of the vaccination campaign. Secondly, the city hopes to direct vaccination efforts to vulnerable populations.
Finally, health officials hope to run the vaccination program with racial equity in mind.
"We have more work to do in all three of those areas, but we are making progress," Farley said.
Philly vaccine supply could see a future boost with Johnson & Johnson
As other localities in the region shutter mass vaccination sites due to dwindling supplies, Philadelphia will receive 10,700 doses of the Pfizer/BioNTech vaccine.
Additionally, this week's allocation of the Moderna vaccine will see an increase from a little over 10,000 to 14,400, according to Farley. For the region's Rite Aids, the federal pharmacy partnership will bring another 4,900 doses of Moderna vaccine.
If approved, the city also anticipates that it will receive "between 5,000 and 10,000" doses of the Johnson & Johnson vaccine around March 1 for the initial allocation, according to Farley.
"This vaccine has a couple of major advantages. It's only a single dose, rather than two doses, and it can be kept in a refrigerator. It doesn't need to be frozen. However, it is somewhat less effective than the other vaccines," Farley said.
Despite that, Farley believes that the vaccine's efficacy in preventing serious illness is important.
The vaccine administration campaign in Philadelphia, like everywhelse, is still ongoing. As of Feb. 7, the city announced 121,250 people have received their first dose and 50,000 people have received their second dose.
Teams from pharmacies have made trips to 83 of the city's nursing homes, assisted living facilities, and personal care homes. And of those 83 facilities, 42 have received second visits, according to Farley.
"We are making real progress amongst the people who are clearly the most vulnerable for serious, serious disease. So, we're now in Phase 1B, as we said before, and will be in this phase for many weeks," Farley said. "That includes people who are frontline essential workers and we're continuing to vaccinate our first responders, people in the jail, service providers who work with vulnerable populations, and soon, transit workers."
Numerous groups in Philadelphia are now eligible — like people over the age of 75 and those with chronic medical conditions. A limited number of Walgreens, Rite Aid, and ShopRite locations will be offering the vaccine for those over the age of 75.
"We're asking people, if you're under the age of 75, please don't sign up for a vaccine at a pharmacy," Farley said. The systems won't easily screen you out, but that's not what this is about. If you do go there and you're younger, and you're basically preventing somebody else who is over the age of 75 from being vaccinated."
Future clinics
Also, the city's mass vaccination sites will continue to operate as usual. However, there will soon be an increasing number of clinics run by hospital networks.
"The first one to talk about today is one run by a combination of Mercy and the Penn Medicine system. They're going to be at the Church of Christian Compassion this Saturday, Feb. 13," Farley said.
Starting the week of Feb. 22, the Health Department will also be doing mass clinics. The three sites will be the Community Academy of Philadelphia Charter School, the Martin Luther King Older Adult Center, and the University of the Sciences, according to Farley
Anyone in Phase 1B is eligible to be vaccinated at one of these soon-to-come sites as long as they express their need using the vaccine interest sign-up form.
"That's a very large list that some of them will be invited to those clinics to be vaccinated," Farley said. "We will be emailing people and calling those people to invite them to sign up for those appointments."
Until the large list shrinks considerably, the city is urging people to stick to the guidelines.
"Remember the vaccine, as much as we're excited that it's here, will not help us get through this winter wave," Farley said. "There's simply not enough available, we need to keep up our masks and need to keep our distance in for some time to come."
CHOP offers to vaccinate school staff as reopening saga continues
The Children's Hospital of Philadelphia (CHOP) is partnering with the city to offer vaccines to teachers, child care staff, and support staff.
"I really want to thank them for doing that," Farley said. "Now, there are many details to be worked out."
The plan, so far, is that the vaccines will be administered at the Roberts Center on CHOP's campus in addition to six school-based locations.
The schools will be providing CHOP with the names of their educators, and in turn, will let the staff know when they can get an appointment. All in all, the effort is expected to be completed over the course of eight weeks, according to Farley.
But here's the kicker, the plan begins during the week of Feb. 22 — the same week that the school district intends to bring teachers back into the classroom for the first time since last year.
The Philadelphia Federation of Teachers is opposed to this shift, citing safety concerns over ventilation throughout the school district. Both the union and the district are currently in mediation as the teachers protest.
Although the plan of vaccinating teachers was not in response to protests, Farley says that he does not believe that vaccinations are necessary for schools to be opened. He claims that some schools have been open without vaccinations and that they have "done very well." He believes that the spread in school that has happened has been "pretty small."
"I think teachers should go to school to work and provide our children education, even if they don't have the vaccine yet, and this program will try to get the vaccine to them as quickly as possible. But if we wait until every teacher is vaccinated to open up school and get kids back, we may miss the entire school year," Farley said.
While Farley seemed to take a more hard-line stance on school reopening, Mayor Jim Kenney opted for a softer tone.
"But we do understand the level of concern that teachers and everybody has. Frontline workers have been having this concern since back in March of 2020. So, we want to move quickly with CHOP and some of our other resources to get as many vaccinated as possible," Kenney said.
In response to a Fox 29 reporter's repeated questioning over whether or not union president Jerry Jordan has an obligation to send teachers back to school, Kenney's response was rather frank.
"You're not going to be able to force people to go to work. I mean, especially in this environment. What are we going to do? We're going to send the police out to pick them up and take them to the classroom? We agreed to do a mediator, which is what we're doing. That's the process we're following. In the meantime, we're getting CHOP to vaccinate people, I believe, starting on the twenty-second. I try to give everybody a level of comfort and not do it in a contentious way," Kenney said.
'Safer at home' restrictions see new changes
On Jan. 16, the city pulled back a bit on its numerous virus-mitigation restrictions on businesses and allowed indoor dining at a maximum capacity of 25%.
Starting Friday, Feb. 12, the city will give eligible businesses the option of exceeding that limit.
"What we've done since that time is we've worked with the restaurants to establish standards for ventilation that would increase that ventilation indoors and then allow restaurants to have an increased capacity indoors," city Health Commissioner Farley said. "The idea is if the restaurants can document that they have this excellent ventilation …  they can increase their capacity from 25% to 50%."
The new standards primarily concern heating, cooling, and ventilation. Essentially, restaurants will have to ensure that they meet the required standard of air changes per hour.
A form with more details was expected to be posted on the city's website Tuesday. The city says that it will respond to each submitted form within 72 hours.
"Consider what we're doing here with these new standards, sort of version 1.0. We're going to learn from this, I'm sure there'll be glitches with it. But as we learn from this, we may need to adjust," Farley said.
"I also can announce that we have a new way for organizations to communicate to us about their interests to have their workers vaccinated. This will be for employers of essential workers," Farley said.
The brand new page will allow for employers to notify the city of their interest in getting vaccines for their essential workers.
"And then, as opportunities come up to vaccinate those people, we will notify the person who has provided the information on our website," Farley said.
Only a single representative from a business or nonprofit should fill out the form.
Concern regarding mutations
Though Farley expressed relief over the latest vaccine developments, he was concerned about the presence of variants.
"We know that they're here in the city. It's unclear to us what fraction of the viruses that are circulating out there have these variants," he said.
His concern stems from the recent news about potential efficacy issues with certain vaccines for these variants.
"I am concerned about some of the stories that came out of South Africa this week that suggested that some of the vaccines were less effective, or the AstraZeneca vaccine was ineffective against some of the variants there," Farley said.
With that in mind, he said, he believes that these vaccines are just "version 1.0," and that future vaccine boosters may be needed as the threat of the variants grow.
"So this is all changing very rapidly. I don't believe we're seeing this as a problem in Philadelphia now, but it's definitely a concern over the longer term," Farley said.
Pa. Department of Health launches a new tool
As of Monday, the state says, 1,352,248 vaccine doses have been given to 1,049,609 people. Despite the recent vaccine shortage in several counties, the state says that people need not worry about missing out on their second doses.
"We have heard a lot of concern from vaccine providers in Pennsylvania about being able to get the second dose of vaccine. I would like to stress to all providers that the second dose of vaccine for your patients is secure. The second dose of vaccine is essential. And we are ensuring that for anyone who gets a first dose today, there will be a second dose delivered to that provider in time for your second appointment," said Lindsey Mauldin, a Health Department official.
With frustration over a slow vaccine rollout casting a shadow over the numbers, state officials have something they believe might give people some answers: a new tool called "Your Turn."
"Pennsylvanians younger than 65 can use this tool to determine if it is their turn to receive the COVID-19 vaccine," Mauldin said. "If it is your turn, we will direct you on how to find a vaccine provider. If it is not your turn yet, you will be able to enter your contact information to receive updates about vaccine distribution in Pennsylvania. We will let you know when it is your turn to get vaccinated."
The tool is available online. Those without internet access can call 1-877-PA-HEALTH (1-877-724-3258).
"As we continue to stress, we must have patience as the amount of vaccine available in Pennsylvania and across the nation is extremely limited. Vaccine is being provided to Pennsylvania in a way that is ethical, equitable, and efficient," Mauldin said.
Wolf's new task force
Gov. Tom Wolf announced the creation of a bipartisan vaccine task force on Tuesday. Wolf hopes the group, made up of state legislators, will increase communication between the executive branch and the General Assembly and allow for information to get passed along quickly.
"We have a good working relationship with our legislators, and we know they are the eyes, ears, and voices for Pennsylvanians," Wolf said in a statement. "The feedback they receive from their local communities is extremely important, particularly as the commonwealth continues to improve upon this once-in-a-generation vaccine rollout. Working with leaders from each caucus in the General Assembly, we are creating a task force to ensure collaboration and strengthen communications about the state's vaccine plan."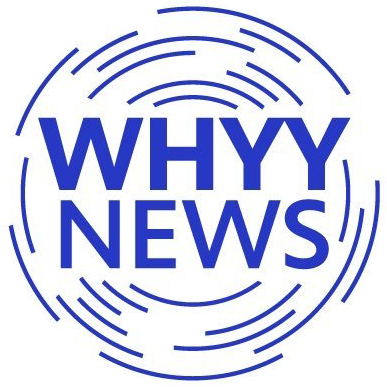 Get daily updates from WHYY News!
WHYY is your source for fact-based, in-depth journalism and information. As a nonprofit organization, we rely on financial support from readers like you. Please give today.