Pa. coronavirus update: Montgomery County coronavirus hospitalizations rise
There are now more COVID-19 hospitalizations in the county than there were in the spring, said Dr. Valerie Arkoosh, chair of the Montco Board of Commissioners.
Ask us about COVID-19: What questions do you have about the current surge?
Dr. Valerie Arkoosh, chair of the Montgomery County Board of Commissioners, issued a dire warning to Montgomery County residents Wednesday about hospital capacity reductions due to the spread of COVID-19.
There are now more COVID-19 hospitalizations in the county than there were in the spring, she said. While hospitals are better equipped with PPE, ventilators and medications than during the beginning of the pandemic, Arkoosh said hospitals are facing "critical limits" in the number of staff available to care for patients.
There are currently 539 people hospitalized with COVID-19 in Montgomery County hospitals. Since last Friday, between two and four of the county's nine acute care hospitals have been "on divert" for four hours or longer, which means the hospital emergency rooms are full and ambulances must take patients to a different hospital.
"When a hospital is on divert, that means when you call 911, no matter what your medical emergency, you may not be taken to the closest emergency room," Arkoosh said.
This is impacting the entire region, she added, with 1.4 beds available per 1,000 residents in neighboring Bucks County.
Arkoosh said it's not the amount of space in the hospitals that are the issue, rather it's the number of staff that is causing emergency rooms to divert patients. Some hospitals are considering re-hiring staff who are retired.
One reason why hospitals are reaching capacity is due to the fact that the county's hospitals are located near the border, which means they take in residents from nearby counties.
A significant rise in COVID-19 cases also is causing hospitals to become full. Montgomery County has had 5,359 cases in the past 14 days.
Since Dec. 8, there have been 239 COVID-19 cases in the county, bringing the county's total number of coronavirus cases to 24,658. There's currently a 1-in-155 chance of encountering someone with COVID-19 in the county, compared to a 1-in-1,875 chance in June. There have also been 14 additional COVID-19 deaths, bringing the total number of deaths in the county to 908.
Arkoosh encourages the public to practice social distancing, wear masks, get tested and comply with contact-tracers.
"As you make plans for the upcoming holidays, please consider the impact the Halloween and Thanksgiving holidays had on our community. I do want to remind you there is light at the end of the tunnel. In a few short months there will be a safe and effective vaccine available for our community," she said.
Arkoosh said hospitals and long-term care facilities will get first priority for the vaccine, followed by paramedics and EMS, as well as frontline workers, then senior citizens and people with underlying health conditions, followed by the general public. She could not provide an estimate on how long it will take to get everyone vaccinated.
Arkoosh urged that until vaccines are readily available, the community needs to be responsible for themselves and those around them by taking appropriate measures to stop the spread of the virus.
"We need to hunker down between now and then to protect our hospitals and first responders; for those elected school boards across the county that choose to offer in-person education, to help keep our positive rate of new cases as low as possible to minimize risk to students, teachers, support staff and bus drivers; and to support businesses operating safely, following mitigation measures and have no signs of COVID transmission to continue to operate," she said.
Arkoosh said rising hospital numbers could potentially trigger another stay-at-home order.
"Unfortunately, there's not going to be another easy way to get these numbers down if people don't change their behavior," she said. "I would always hope that could be done voluntarily and every week we try to give people the facts and guidance to make smart choices to help reduce the spread of the virus in our community, but if people aren't able to do that voluntarily we may find ourselves in a situation where we don't have any choice but to support some closures."
Arkoosh urged the public that if they need to get tested, use county testing sites rather than the emergency room. She also said getting the flu shot can alleviate some of the pressure on hospitals.
Additionally, Arkoosh discussed a pilot program in which teachers will receive rapid COVID tests. The county is still working with the Pennsylvania Health Department to come up with a plan for schools in the county to have tests on hand for teachers and students. There currently aren't enough available to test students on a regular basis, however.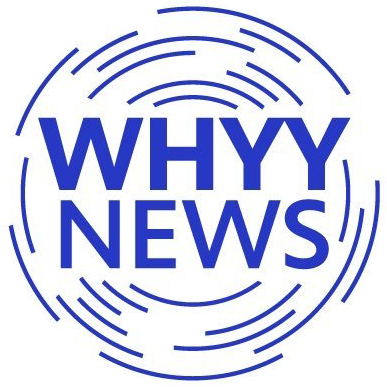 Get daily updates from WHYY News!
WHYY is your source for fact-based, in-depth journalism and information. As a nonprofit organization, we rely on financial support from readers like you. Please give today.