Pa. coronavirus update: In final COVID briefing, Philly officials track progress, urge vigilance
Today, after more than a year of often grim weekly briefings, the Philadelphia Department of Public Health quietly held its final virtual COVID-19 update.
Updated at 4:55 p.m.
Ask us about COVID-19: What questions do you have about the coronavirus and vaccines?
Lessons learned — for the next pandemic
Acting Health Secretary Cheryl Bettigole spoke Tuesday about the good, the bad, and the ugly of how Philadelphia has reckoned with the pandemic over the past year.
In terms of the good, she cited the city's massive mobilization.
"The idea that we were able to give this many doses in this short amount of time and get to a place in just a few months with 280 vaccine sites — this is just a monster," Bettigole said.
"When the department envisioned what a pandemic response might look like, we didn't envision a vaccine that would require ultra-low freezer temperatures, or some of the other restrictions that this vaccine has required, or keeping people six feet apart unmasked and so on. So, just the massive mobilization and the collaboration with partners across the city, ordinary Philadelphians stepping up to help really is just amazing. And, you know, we call our city 'the City of Brotherly Love and Sisterly Affection' for a reason."
Discussing what the city could've done better, Bettigole pointed to the importance of drilling down on data — from the beginning.
"I think there are things that we didn't necessarily anticipate and things we didn't necessarily see early on without that ability to break data down," Bettigole said.
That's changed — these days, she said, the city has teams of people focused on breaking data down according to census tracts, and identifying small-scale neighborhoods that are most in need of clinics.
"That level of use of data is something that we've learned from this pandemic and something that [if] had we had early on, I think we might've been able to avoid some of our early disparities," she said. "I think it is a really critical piece of where we go next, because, I hate to say this, but you know, this might not be our only pandemic and we have to be ready."
It was a similar learning curve experienced across the country, though Bettigole said those disparities shouldn't have been a surprise.
"We know who's going to be worst-hit in any bad health event, right? It's not rocket science — it's going to hit our Black residents. It's going to hit our Latino residents. It's going to hit our immigrants. We know this," Bettigole said. "And so figuring out 'how do we go right there from the beginning to make sure we're reaching the people who are most at risk?' I think is something that we have all learned from this and, and we'll take forward."
Those vulnerabilities, she added, reflect a larger social and public health problem that will continue beyond the pandemic.
"Racism is not unique to the COVID-19 pandemic impact," Bettigole said. "We see it in diabetes rates. We see it in where cigarettes are marketed in our neighborhoods. You know, it's the same story.
"So what we're seeing is not a surprise. It's the result of multiple systems that long, long, long predate this pandemic, but it's sort of a perfect storm aimed at those neighborhoods. And we can anticipate that, and we can target our response based on knowing that."
As FEMA sites close, smaller vaccine operations ramp up
Philadelphia's two largest vaccination sites are closing down operations today, as FEMA hands the reins over to city officials.
The two clinics, held at Esperanza in North Philadelphia and the Pennsylvania Convention Center, have delivered more than 350,000 vaccinations, accounting for nearly 25% of all vaccinations in Philadelphia, FEMA says.
Philadelphia will be opening a smaller community clinic at the Convention Center, capable of delivering roughly 500 vaccines per day, Acting Health Secretary Cheryl Bettigole said on Tuesday.
The new clinic is one of roughly 280 vaccine sites, with smaller operations continuing to pop up across the city.
"[We're] looking for neighborhood events that we can set up a pop-up at, or just busy street corners — places where people will see us who aren't necessarily coming seeking a vaccine," Bettigole said. "But if they see us, maybe they will decide to get the vaccine today."
The sites are listed here. Bettigole said the city's currently working on a more interactive site to help Philadelphians find the closet clinic.
The city will also increasingly rely on primary care physicians to deliver vaccines — an effort helped by recent news from the FDA that the Pfizer vaccine can now be stored in refrigerators for up to 30 days, rather than requiring ultra-low temperatures.
"That is a game-changer," Bettigole said, adding that the city is in the process of reaching out to pediatricians, family physicians, and federally qualified clinics, both to set them up as vaccinators, and to help them understand the process for vaccinating teens.
"For a lot of primary care physicians, this is new," Bettigole said. "We're really here to help them with this process of coming on board as vaccine-providers."
Philadelphia holds last COVID-19 briefing
Today, after more than a year of often grim weekly briefings, the Philadelphia Department of Public Health quietly held its final virtual update dedicated to the impact of COVID-19 on the City of Brotherly Love.
And the news, according to Acting Health Secretary Cheryl Bettigole, is largely good.
"We're not out of the woods," Bettigole said. "This pandemic is still with us, but we are seeing clear improvement over the past few months with vaccination rates rising."
Philadelphia reported a 14-day average case count of 141 and a weekly infection rate that's remained below 5% since the start of the month. Hospitalizations have also remained stable, Bettigole said, with 203 Philadelphians currently hospitalized. The city has registered 49 deaths over the past week.
Bettigole said the improving numbers are largely thanks to the city's continued vaccination campaign, which has so far reached 44% of adults, and 64% of people over the age of 65.
Although Philadelphia's recently seen a drop in demand, the city is currently administering about 60,000 doses every week.
Bettigole also addressed lingering questions about who still needs to be vaccinated. Two groups that she said should seek out the jab:
Students over the age of 12
People who've already had the coronavirus
She added that anyone — adult or child — who hasn't been vaccinated should continue to wear a mask, both indoors and out, when they're around anyone who they don't live with.
"So if you're outdoors and away from other people, you don't need the mask, but if you're outdoors close to others, you do," she said. "That means that kids going for a bike ride with their parents do not need a mask, but kids in a playground with other kids do."
For kids who aren't used to wearing masks, she made a recommendation.
"It may make sense for parents to keep their own masks on, even if they're vaccinated, just to show their kids that masks are okay, and even normal," she said.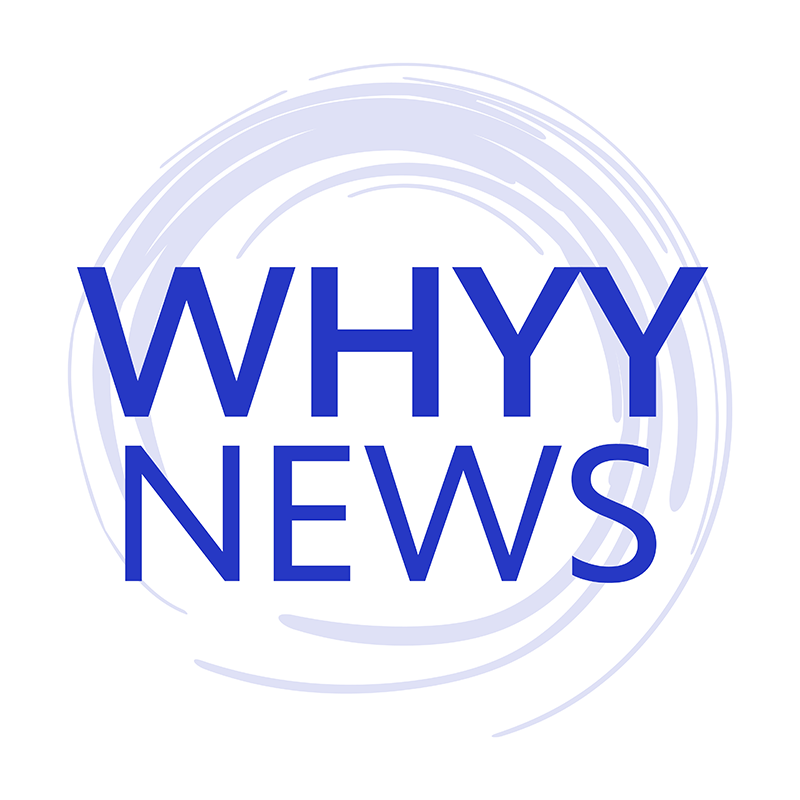 Get daily updates from WHYY News!
WHYY is your source for fact-based, in-depth journalism and information. As a nonprofit organization, we rely on financial support from readers like you. Please give today.