Pa. coronavirus recovery: Lincoln Financial Field to allow Eagles fans back in
Updated: 4:24 p.m.
___
Lincoln Financial Field to allow Eagle fans back in
Eagles fans can go back to games at Lincoln Financial Field, with no more than 7,500 people in the stadium including players, fans, and staff.
As of last week, the state announced new guidelines saying large outdoor events with over 10,000 people can fill 15% of maximum occupancy, up to 7,500. Lincoln Financial Field seats up to 67,594.
Philadelphia Health Commissioner Tom Farley noted that the city agrees with the governor's maximum capacity for outdoor events, and that the city cannot exceed 7,500 even for a large site like Lincoln Financial Field. He added that seats will be closed off with zip ties so that people can only get to the seats where they have tickets, and leaving plenty of space between household groups. He said outdoor events are safer than indoor events because there is much better ventilation.
Everyone going to see a game will have to wear a mask at all times except when eating and drinking, unless they are younger than two. Bandanas or masks with valves, mesh, or holes will not be allowed. Farley said the Eagles organization will be enforcing the policies.
All transactions will be cashless. The gates will open 90 minutes before kickoff. There will still be no tailgating.
Philadelphia to have tighter gathering limits than Pennsylvania
Since yesterday, Philadelphia had 145 new cases of COVID-19, bringing the total up to 39,413 since the start of the pandemic.
The average number of cases per day, and the percentage of people testing positive both increased from last week. Philadelphia Health Commissioner Tom Farley said the increases are due to a delay in reporting results. He said the city is seeing spread from college campuses, and in the far northeast and south parts of the city. He said around two-thirds of new cases in the past few days came from people age 20-49, and that according to contact-tracing interviews, most of the spread happened within households or at social gatherings.
Because of that, he said the city will have tighter restrictions on indoor gatherings than the rest of the state. Last week, Governor Tom Wolf announced new limits for indoor events that depend on the size of the place, with up to 3,750 for places that can hold more than 10,000 people.
Farley said this is not safe for Philadelphia right now, with the number of cases going up. Therefore, indoor venues in the city cannot have more than 10% of their maximum occupancy, and the maximum limit will be 250. He said the idea is to prevent social gatherings of 25 people (the previous indoor limit) in small places.
For outdoor gatherings, the city will allow places that hold less than 2,000 people to have 20% of their maximum occupancy. Places that hold more than 2,000 can have 15% of their maximum occupancy, up to 7,500 people. That maximum number would be the same as the limit set by the state.
He said the biggest problem with the spread of the new virus is not public events but social gatherings of close friends and relatives.
"A principle for everyone to think about is that the people most likely to give you COVID are the people you trust, because those are the people you tend not to wear a mask when you're near them." Farley said.
He specified that the health department is especially concerned about social gatherings like weddings, bridal showers, and funerals where people will hug and kiss each other and get together without wearing masks.
He said the city is going to be watching the number of cases among people who are mostly likely to be severely infected or die, such as people over the age of 60. If there are more of those severe cases, or more deaths, then the city will consider even tighter restrictions.
Two high schools move to virtual classes after students test positive
Saints John Neumann and Maria Goretti High School in Philadelphia are moving to all-virtual classes through Oct. 26 after three students in two different grades tested positive for COVID-19.
The students were exposed to family members who tested positive, according to a letter from the school president and principal. The school is closed so the Philadelphia Health Department can do contact tracing, and the school president and principal say they expect anyone in their community to cooperate.
Council Rock High School North in Bucks County is also closed for the rest of the week and moving classes online because five students tested positive for COVID-19.
New site for nursing home residents with COVID-19 who cannot be separated
Philadelphia Health Commissioner Thomas Farley said the city is going to set up a place for nursing home residents who test positive, and live in places that cannot prevent them from spreading it to other people. For example, this would include nursing homes that cannot have separate wings for residents with COVID-19, or cannot separate the staff who care for COVID-positive residents.
He said he hopes to have an update on the site by next week, and is not sure he would want to tell people where it is because he would not want "people poking around there."
He also noted that the first wave of the pandemic hit nursing homes hard, and between the number of cases reported by nursing homes and the total number of people living in nursing homes, more than 50% of people have had the virus, so they may not get infected a second time or might have antibodies.
However, the U.S. just had its first case of someone infected with coronavirus twice, which is the fifth such reinfection worldwide. Also Farley noted there might have been people who have moved in and out of nursing homes during the past few months.
Assistance for Philly renters with HIV who've lost income due to pandemic
Philadelphia's Health Department announced it would pay for three to six months of financial assistance for renters with HIV who have lost income because of the pandemic.
The money comes from a federal program, and the city health department's AIDS Activities Coordinating Office will oversee the grant money.
People can get grants totaling $2,500 to $5,000 and do not need to have tested positive for COVID-19 to apply. The program pays rent relief directly to landlords. People have to apply for the grants through an HIV medical case manager, which they can get through the health department's AIDS Activities Coordinating Office if they don't already have one.
It covers people who rent an apartment or house in Philadelphia, as well as Bucks, Chester, Delaware and Montgomery counties in Pennsylvania, and Burlington, Camden, Gloucester and Salem counties in New Jersey. But it does not include people who live in public housing or get any other kind of rental assistance like Housing Choice vouchers.
There is no application deadline and the funding will continue until the $1.5 million fund is spent.
As of 2018, nearly 20,000 people in Philadelphia live with HIV, according to a health department report from 2019.
City preparing for a potential vaccine
Philadelphia Health Commissioner Thomas Farley said the city is also watching vaccine development, and is working on a plan for distribution. He said he hopes there will be at least one vaccine available in Philadelphia before the end of the year. As of now, the general approach is to give it to people who are at very high risk of severe infections, like nursing home residents; and then people who are high risk of getting infected and passing the virus on, like medical staff at nursing homes or home health aides.
However many specifics will depend on which vaccine is ready first, and the people it is authorized for. A vaccine may not be authorized for use in people over the age of 65; some vaccines need two doses and others only require one; some of the vaccines in development need to be kept at minus 94 degrees fahrenheit.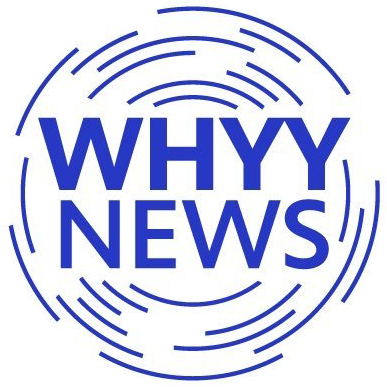 Get daily updates from WHYY News!