Pa. coronavirus recovery: App to track COVID-19 exposure coming in September
The app uses tech developed by Apple and Google to track if users have come within six feet of someone who's tested positive for COVID for 15 minutes.
Updated at 4:25 p.m.
–
Are you on the front lines of the coronavirus? Help us report on the pandemic.
On Tuesday, the Pennsylvania Department of Health reported 735 additional positive cases of COVID-19, bringing the statewide total to 125,578. The state reported 31 new deaths from the virus, bringing the total to 7,499.
As of Tuesday, Philadelphia had 32,348 confirmed cases of COVID-19 and 1,717 deaths.
Pa. announces contact tracing app
The Pennsylvania Department of Health confirmed Tuesday plans to release a "COVID-19 exposure notification app" in September, designed to assist with contact tracing.
"We will be able to provide the COVID Alert PA application to Pennsylvania beginning in September," said state Health Secretary Dr. Rachel Levine. "This app uses Bluetooth technology to let a person know that they have been exposed to COVID-19 without compromising their identity or their location."
The app is part of Pennsylvania's larger containment strategy, Levine said, which relies on increased testing, paired with contact tracing.
"If someone is positive through those tests, that's where our case investigators come in," Levine said.
The state has hired over 1,200 case investigators tasked with contacting people who've tested positive for COVID-19, telling them to quarantine and finding out who else they've come into contact with.
"This app will be one part of that process that we've been describing, and one piece of the puzzle to help contain the spread," Levine said.
The app — which was developed in partnership with experts at MIT, the University of Pennsylvania and developer NearForm — uses "exposure notification technology" developed by Apple and Google to track whether or not users have come within six feet of someone who's tested positive for COVID for 15 minutes or more. That information can then be used to improve contact tracing.
"Otherwise we might not be able to do that," Levine said. "So it's really going to enhance the work of the case investigators and the contact tracers. It does not replace that in any way."
Levine emphasized that the app is anonymous and voluntary, and won't store individuals' specific location.
"I know that people are concerned about that — that the government is somehow tracking their location," Levine said. "It does not do that."
Vaccines could be available by the beginning of 2021; Philly will prioritize vulnerable and minority populations
In the global race to find a vaccine for COVID-19, three frontrunners have pulled ahead — Moderna, BioNTech, and Oxford-AstraZeneca — and could be ready in a matter of months.
"I am optimistic," said Philadelphia Health Commissioner Thomas Farley. "I do expect that we will have a vaccine that is proven safe and effective to offer sometime in the first few months of 2021." 
With dozens of potential vaccines in the works, Farley said, we might even have multiple vaccines available. (Farley emphasized the importance of adequate testing, amid concerns over Russia's fast-tracked vaccine: "People should not be given a vaccine outside of a research study, unless it is proven to be safe and effective," he said. "Here in Philadelphia, we will wait until we have those studies to demonstrate that vaccines are safe and effective.")
Despite that, he said, we should anticipate limited availability of whatever vaccine is approved.
"And so we will set a priority for who gets those vaccinations on the people who need it the most, so that we can save the most severe cases and prevent the most deaths," Farley said.
He added that national experts have already begun to identify groups that should be prioritized — among them are vulnerable people, including the elderly and people with chronic medical conditions; and caregivers and medical staff.
"But because the virus also affects minority populations harder, at every step we will make sure that they're particularly available to African Americans and other groups that have been most impacted by the virus," Farley said.
Philadelphia could be one of the country's first cities to receive available vaccines. The city was recently asked, along with four states, to draft a vaccine distribution plan to share with the CDC, in order to help other locales figure out their own plans.
Farley says distribution sites could include nursing homes, doctors' offices, pharmacies, community clinics, and even free-standing vaccination sites. All will need to be connected with the city's central immunization registry.
"There's much to be worked out, but still — it's exciting to be thinking through this right now, because ultimately this is the way to end this epidemic," Farley said.
Pennsylvania to sign up for Trump's boosted UC plan
Pennsylvania officials announced they are preparing to apply to a federal unemployment compensation program created by an executive memo earlier this month.
The Wolf Administration initially said they were reviewing the program, which President Trump created when Congress and the White House failed to reach an agreement on a new stimulus package. Other states, such as South Dakota, have turned it down.
Officials in the commonwealth criticized the program, even as they announced plans to use it.
"This convoluted program, which is a Band-Aid rather than an actual solution, is responsible for delaying getting this supplemental funding out to the people who need it now to pay bills and feed their families," said Pennsylvania Secretary of Labor and Industry Jerry Oleksiak.
That delay is in part due to how the new program is administered, which requires the money to flow through the Federal Emergency Management Agency (FEMA), which is not traditionally set up to cut unemployment checks. The switch means state governments have to create a new computer process to allot the benefits. 
There are other changes too.
30,000 fewer Pennsylvanians will receive these additional unemployment payments than received the last round, according to Oleksiak.
These people won't qualify because they are already receiving too little, less than $100 dollars a week in state unemployment benefits. Critics say this means the boosted benefits won't help the lowest earners, who worked for cash or otherwise had less well-documented work history before the pandemic.
The funding will also run out sooner, "five weeks or less," said Oleksiak, and the benefit amount will be $300 a week, not the $600 previously given through the CARES Act and which expired in July.
Kenney urges partiers to cool it amid mixed infection numbers
Mayor Jim Kenney blasted Philadelphia revelers for throwing block parties and other get-togethers this past weekend, which he says have endangered the city's recent progress.
"And these folks who are deciding to party and flout the rules also seem to forget that they can easily carry this virus back home," he said. "They can easily infect their family members, including parents, and grands, or infect others that have had long-standing medical conditions or compromised immune systems."
While Kenney said the majority of young Philadelphians are adhering to social distancing guidelines, he added that "all it takes is a few irresponsible people" to endanger the city's ability to reopen safely.
"If you see a party being planned, you can help by explaining the facts," he said. "By explaining the dangers, by convincing them that one night of partying is not worth the risk of infecting loved ones and community members. It's just not worth it."
The admonition came amid a mixed report concerning new COVID cases — the city logged 84 new cases of infection on Tuesday, with an average of 122 cases per day the previous week. That's an increase over 108 cases per day the week before, but slightly lower than the previous week's average of 124 per day. 
New cases continue to be predominantly young people, with more than 50% of last week's new cases being under the age of 40. 
"Across the region and across the state of Pennsylvania, like Philadelphia, case counts have not changed much in the past week," said Health Commissioner Thomas Farley. "We appear to have stabilized. In the United States as a whole, case counts are still very high, but they are declining."
Citywide testing has increased from 2,500 to 3,000 tests per day, and wait times for lab results have decreased to an average of two days. You can find information about testing sites, including for children, at phila.gov/testing.
WHYY's Laura Benshoff contributed reporting.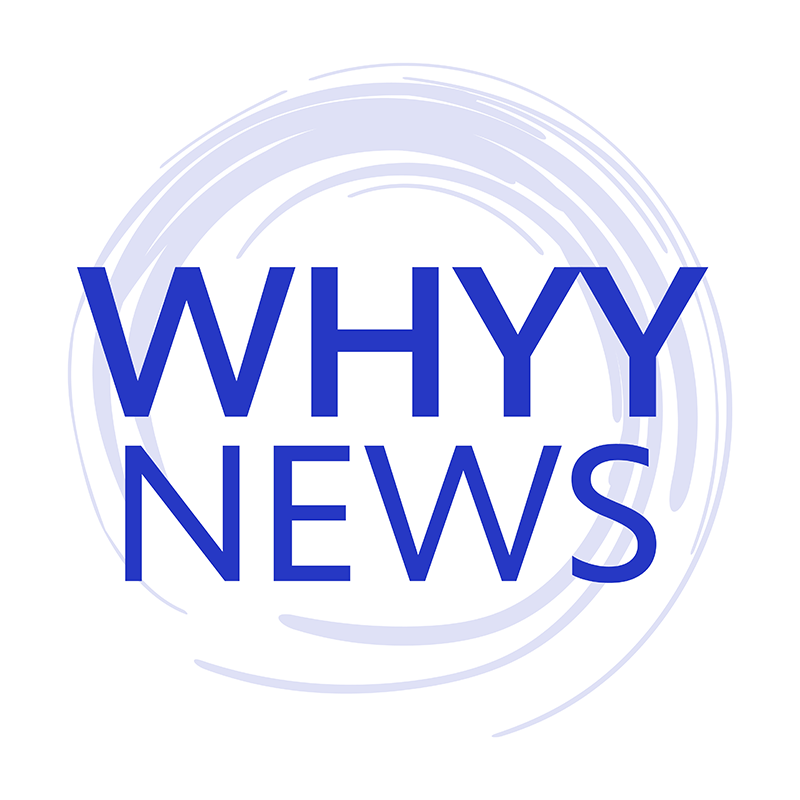 Get daily updates from WHYY News!
Shortages limit availability of coronavirus tests
Despite previous announcements that coronavirus testing would be available to anyone who wanted it, Pennsylvania Health Secretary Dr. Rachel Levine acknowledged that testing shortages have forced the state to prioritize symptomatic individuals.
"We want anybody to be able to get a test, but we are prioritizing diagnostic testing for symptomatic individuals," Levine said. "We do not have the ability to do widespread population-based testing of asymptomatic individuals." 
Levine said overloaded labs are struggling to deliver rapid test results.
"Remember, Pennsylvania is not an island," Levine said. "And so in some ways, we're almost competing with other states for that access to getting those tests done. And many other states have been much more severely affected than Pennsylvania has."
A number of hospital systems and labs are also struggling to obtain the chemicals necessary to carry out tests amid international shortages, Levine said.
"Where we have done population testing is in nursing homes," Levine said. "And so we have tested every patient and every staff member."
WHYY is your source for fact-based, in-depth journalism and information. As a nonprofit organization, we rely on financial support from readers like you. Please give today.