Video, tips sought in probe of shooting outside Subaru Park that wounded 8
Authorities say one of the teens remains hospitalized in critical condition.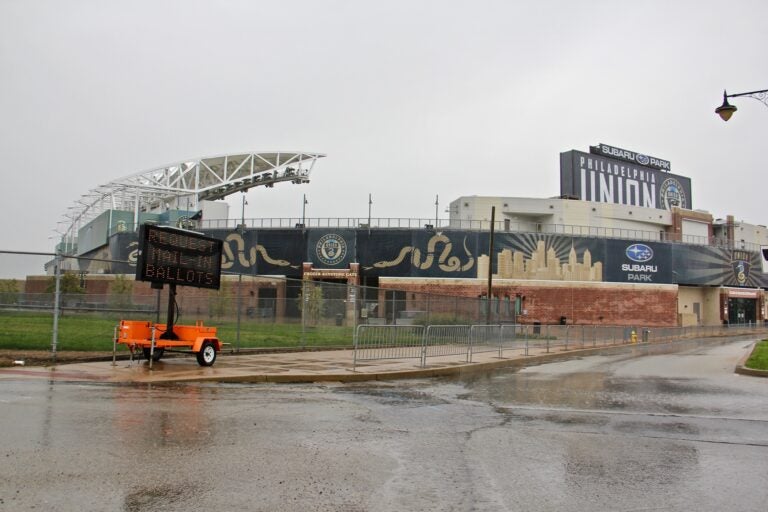 Authorities are asking the public to share any footage or information as they investigate a shooting that left eight teenagers wounded at a weekend gathering outside a stadium near Philadelphia.
Police in the suburb of Chester said the gunfire erupted shortly before 11:30 p.m. Sunday in a parking lot outside Subaru Park, the sports venue beside the Delaware River where the Philadelphia Union play.
In a statement, police appealed to businesses and residents to check their cameras for any footage that may assist the investigation. Authorities did not immediately say whether they had any suspects in connection with the shooting or were near to making any arrests.
Six people between the ages of 17 and 18 were shot, authorities said. The Delaware County city's police commissioner, Steven Gretsky, told reporters on Monday that all had been released from the hospital except for a 17-year-old boy, who remained in critical condition Tuesday.
Witnesses said about 100 young people had gathered in the lot to celebrate the approaching end of the school year and the holiday. The shooting occurred hours after the Union's affiliate team, Union II, had played a 7 p.m. game against Crew II at the stadium.
Authorities said more than 30 shell casings were recovered from the scene.
A team spokesperson said officials were "saddened" by the violence and noted that it occurred "hours after a second-team match had ended and it occurred in an outer parking lot area on the opposite side of the bridge that had not been open for the game."
---
If you or someone you know has been affected by gun violence in Philadelphia, you can find grief support and resources online.
WHYY is your source for fact-based, in-depth journalism and information. As a nonprofit organization, we rely on financial support from readers like you. Please give today.