On climate change, Philly's gas utility is working against the city that owns it
Philadelphia is actively working to cut emissions with a goal to achieve carbon neutrality by 2050. The city's own gas utility is sabotaging its efforts.
Philadelphia has a Harrisburg problem.
On issues ranging from gun violence to waste in our rivers to climate change, city officials must consistently contend with the efforts of elected officials from outside the city to diminish their capacity to lead. The external force presents a challenge to our leaders that Philadelphians see play out on a daily basis. More surprising and more devastating was the recent revelation that executives inside Philadelphia Gas Works quietly aided efforts to sabotage Philadelphia's commitment to combating the escalating impact of climate change.
PGW executives did so by trying to strengthen a piece of legislation called Senate Bill 275, which would ban municipalities across Pennsylvania from restricting or prohibiting utility services based on the types of energy they provide. The legislation, which is being pushed nationally by groups like the American Gas Association, has received criticism from Philadelphia City Council, which passed a resolution in April 2021 in opposition to it.
Despite that opposition, PGW actively assisted legislators in Harrisburg in their efforts to craft Senate Bill 275. Put simply, PGW deliberately aided an ongoing legislative effort to directly subvert the authority of the very municipality that owns the company. Though it appears that the individual at the center of PGW's efforts to support this legislation is set to retire on January 1, 2022, the damage done by PGW will extend far into the future and requires fundamental change within the company's leadership ranks. As such, all responsible PGW executives must resign immediately including the President and Chief Executive Officer, Seth Shapiro.
The proponents of the bill PGW supported, argue that it provides greater choice to Pennsylvanians. But as the city leaders who opposed it know, this legislation is nothing more than another attempt by the oil and gas industry to deepen our reliance on fossil fuels. PennFuture has testified that the bill is unconstitutional under Pennsylvania law. Clean Air Council noted that it is part of a broader effort by the fracked gas industry to strip cities of the basic freedom to update building codes and help reduce greenhouse gas emissions.
Philadelphia is actively working to reduce emissions and has pledged to achieve carbon neutrality by 2050. The recent release of the PGW Business Diversification Study makes clear that PGW is not equipped to help Philadelphia in this effort as it is currently constructed. Despite its estimated one-fifth contribution to the city's carbon emissions, the study shows how much work remains and further underscores the critical need to examine PGW's future and its use of natural gas. Unfortunately, PGW's actions and comments related to SB 275 undercut the city's ability to envision a future that is carbon neutral.
Despite any statements to the contrary, PGW executives actively supported SB 275. In a statement to WHYY, PGW went so far as to say that "natural gas will continue to be an essential tool toward carbon reduction." This flies in the face of PGW's outsized contribution to Philadelphia's total carbon emissions and fails to account for the role played by oil and gas systems in methane emissions in the United States. Rather than embrace diversification and help Philadelphia reduce emissions, PGW is doubling down on fossil fuels and working with insiders in the fossil fuel industry to damage the credibility of those in municipal government who are working hard to prevent the most calamitous effects of climate change.
PGW leaders must work with city leaders, not against them
Advocates and stakeholders​ have long called for the city to put an end to PGW's involvement with fossil fuel industry trade groups. While this is a worthy topic to investigate, far more must be done within PGW to ensure that it operates as a public agency worthy of the public's trust. If it is business as usual for a municipally owned agency to sabotage the policy goals of that municipality, then the business model must be changed.
The task of reimagining PGW's future is complex and will take time. PGW has undermined that task through its support of SB 275. This legislation preempts that conversation, prevents local officials identifying local solutions to local problems, and precludes any real chance Philadelphia has to attain carbon neutrality. One conveniently-timed retirement does not erase this fact. PGW requires leaders who will embrace innovation and sustainability.
It is abundantly clear that new leadership is needed within PGW, and that the utility must chart a new course that works in tandem with Philadelphia's climate goals, not one that seeks to actively undermine them.
Jacquelyn Bonomo is president and CEO of PennFuture. Joseph Otis Minott, Esq., is executive director and chief counsel of Clean Air Council.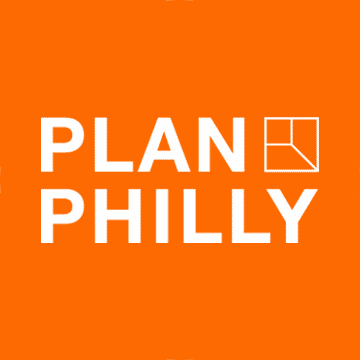 WHYY is your source for fact-based, in-depth journalism and information. As a nonprofit organization, we rely on financial support from readers like you. Please give today.