October 21: Whole Foods, architectural afterthought | Recycling misunderstandings | NoLibs remade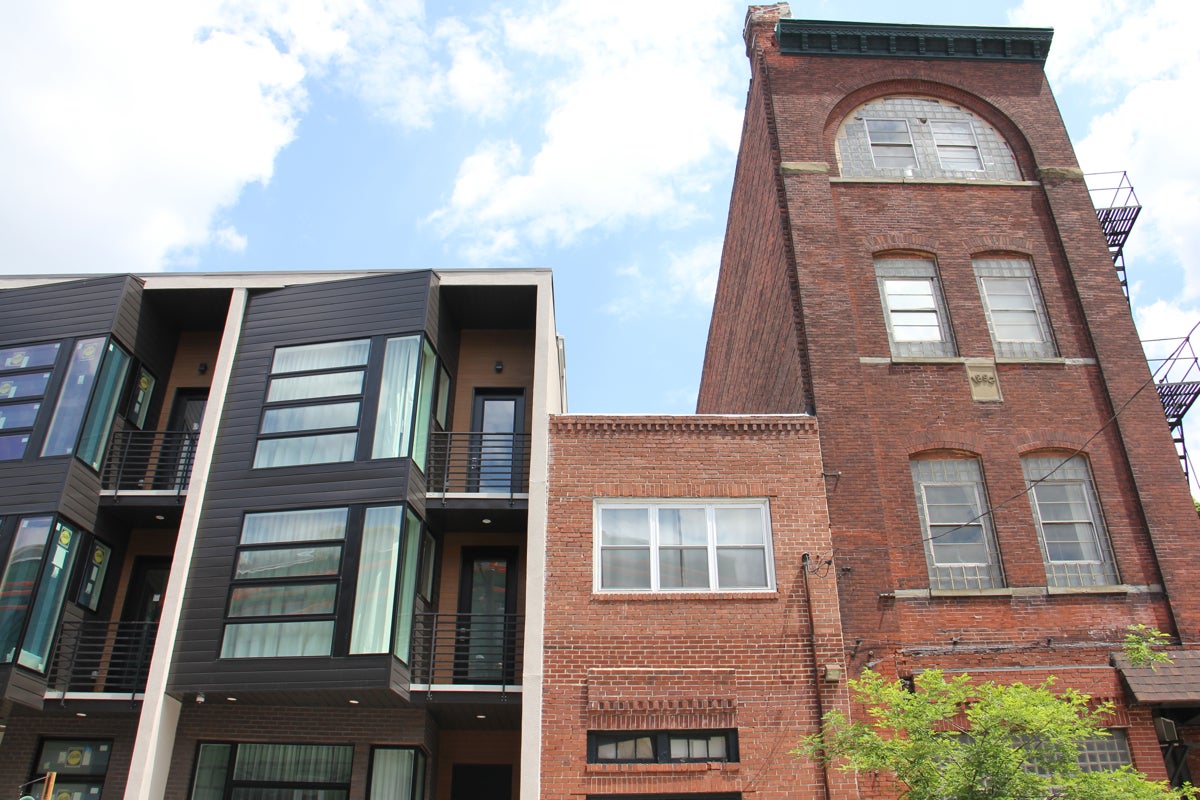 Inga Saffron finds everything at the new Whole Foods at 22nd and Hamilton, except good design. "The finished version demonstrates how far Philadelphia developers have come in understanding how cities work, as well as how little they care about the architecture that the public sees. Having dutifully gone through the urbanist checklist – bringing the building to the street line, activating the edges with retail, screening the garages – they treat the exterior as an afterthought. Faced in glass-and-metal panels, the elephantine Rodin Square resembles one of those shipping-container mountains you see piled up next to ports. It's just as out of place."
Our colleagues at The Pulse explore the world of recycling today, and the stakes for mistakenly putting non-recyclables into your bin.
Jared Brey takes a walk through the changed places that is Northern Liberties, a neighborhood virtually remade over the last decade through repopulation, demolition, and market-rate residential infill with some pretty bold contemporary design. "There's raw timber and green housewrap everywhere, as though whole swaths of the neighborhood were just dropped off from Home Depot."
West Philly Local reports that the north side of Clark Park is seeing a few substantive upgrades this week: permanent chess tables and new gravel for the plaza, funded through Friends of Clark Park membership funds.
Curbed Philly tells us that the real estate website Trulia's latest Rent vs. Buy report finds it's "50.8 percent cheaper to buy than rent in Philadelphia." Philly comes in 9th among the top 10 U.S. cities where buying a house is cheaper than renting.