NWS: Snow begins moving up N.J. coast Saturday morning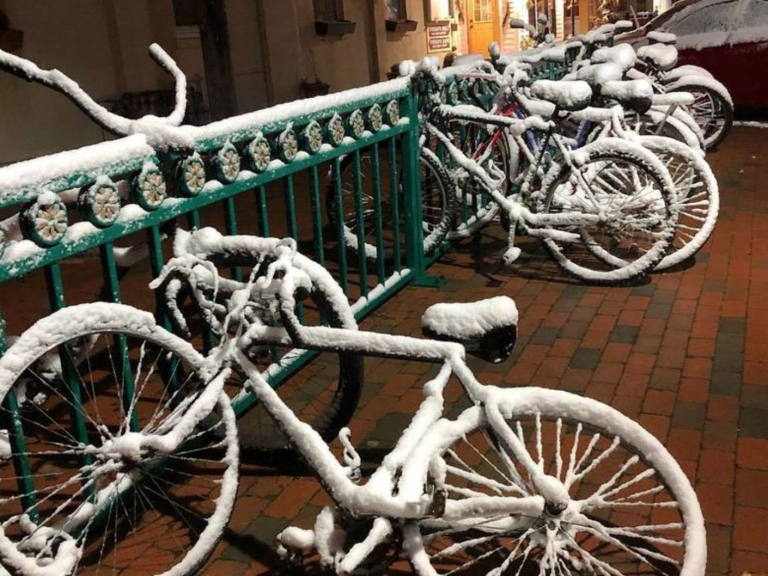 After lightly falling in Cape May since Friday evening, snow is moving up the New Jersey coastline Saturday morning.
Nearly three inches of snow fell in Cape May County's Green Creek by 2:13 a.m. Saturday. Across the Delaware Bay in Delaware, Harbeson registered 7 inches of snow by 4:49 a.m.
The National Weather Service says dry air north of southern coastal New Jersey was hindering snow from developing northward coupled with a delay of a system forecasted to trigger the snowfall elsewhere.
The service says the current "general thinking is aligned fairly similarly to the previous forecast," with snow increasing Saturday afternoon into the early evening hours.
The National Weather Service forecast calls for a total of four to six inches of wet snow in Ocean County to the south and three to five inches in Monmouth County. Expect mixed precipitation at times, which will limit snow accumulations.
But the forecast remains shaky due to the dry atmospheric conditions. Gary Szatkowski, a retired National Weather Service meteorologist, explains:
The other thing I will note is that we have impressively low dewpoints in place. If the snow stays light, will have a tough time getting to the surface. But if the snow gets going, temperatures will fall/stay below freezing. Snow will accumulate. pic.twitter.com/yjk77a9wq7

— Gary Szatkowski (@GarySzatkowski) December 9, 2017
Most accumulations will be on grassy and untreated surfaces.
Snowfall will taper off Saturday evening and end during the early overnight hours Sunday, transitioning to sunny and breezy conditions during the day.