NWS confirms tornado hit Mercer County
Significant damage could be seen in parts of West Windsor and Lawrence townships.
This story originally appeared on 6abc.
The National Weather Service has confirmed a tornado touched down in Mercer County on Tuesday afternoon.
TORNADO CONFIRMED!
A very rare February tornado did touch down yesterday near the Quakerbridge area of Mercer County NJ. Details on the strength, size, and damage path to come later this afternoon.

— Adam Joseph (@6abcadamjoseph) February 22, 2023
"The National Weather Service office in Mount Holly, NJ has confirmed that a tornado occurred yesterday, February 21, 2023, in the Quaker Bridge area of Mercer County, New Jersey," the NWS said in a Wednesday morning announcement.
The NWS says more details, including the path length and path width, will be available later this afternoon or early this evening.
Significant damage could be seen in parts of West Windsor and Lawrence townships.
The view from Chopper 6 over Village and Quaker Bridge road in West Windsor Twp. showed multiple large trees on the ground. Some were uprooted, while others were snapped.
Hail and high winds caused extensive damage to the condominium complex of Lawrence Square Village, commercial buildings and several vehicles.
Carol Jefferson, who lives in the complex, said it only took a minute for the storm to do the damage.
"All of a sudden you'd hear more crashing and you're think, 'Oh my God, what could it be now?'" Jefferson said. "That's when the great, big, huge 40-year-old trees are either being snapped in half or uprooted."
In total, about 100 properties were damaged and 60 residents were displaced.
As the sky got darker yesterday and the hail started pelting down, residents took shelter in basements and bathrooms.
West Windsor Twp. resident Marilyn Anderson explained that she called for her sister and climbed into the bathtub.
"And then it got real dark. And then things started it. I've never seen the wind blow like I did. It blew so that I said, 'Gloria- let's get in the tub! It's a tornado!'" Anderson said. "All the trees…The roofing had come down on the side, because we live on the first level. Girl, it was like 'Wizard of Oz.'"
We spoke to Ruthanne Lennon-Collins, who lives on Quakerbridge Road with her adult son. She, like many other neighbors, said the storm came with little warning.
"I'm looking out the back window and I see my shed lift off the ground and fly in the air. I said, 'This is no hail storm,'" Lennon-Collins said.
"By the time I got to the door it knocked us on the floor," she said. "It was a big boom.. the windows shattered, everything. You could just tell it came through."
Lennon-Collins, her son and grandson ended up crawling to the basement of her home.
"And (my son is) down there holding me and his baby," she said.
The staff inside of Salon Cusato, located on Quakerbridge Road, had to take cover.
"It started pouring like crazy. The wind kicked up and the doors were flying open," said salon owner Mark Cusato.
"I was petrified. I was under the desk…It was scary," said employee Lisa Evanko.
So far, no injuries have been reported.
The 6abc AccuWeather Team said there have only been four tornadoes on record in New Jersey during the month of February. The last was in 1999 around Cherry Hill.
The Red Cross and Volunteers of America responded to the scene and are providing assistance for displaced residents. Any resident seeking assistance should contact the Lawrence police or 1-800-Red-Cross.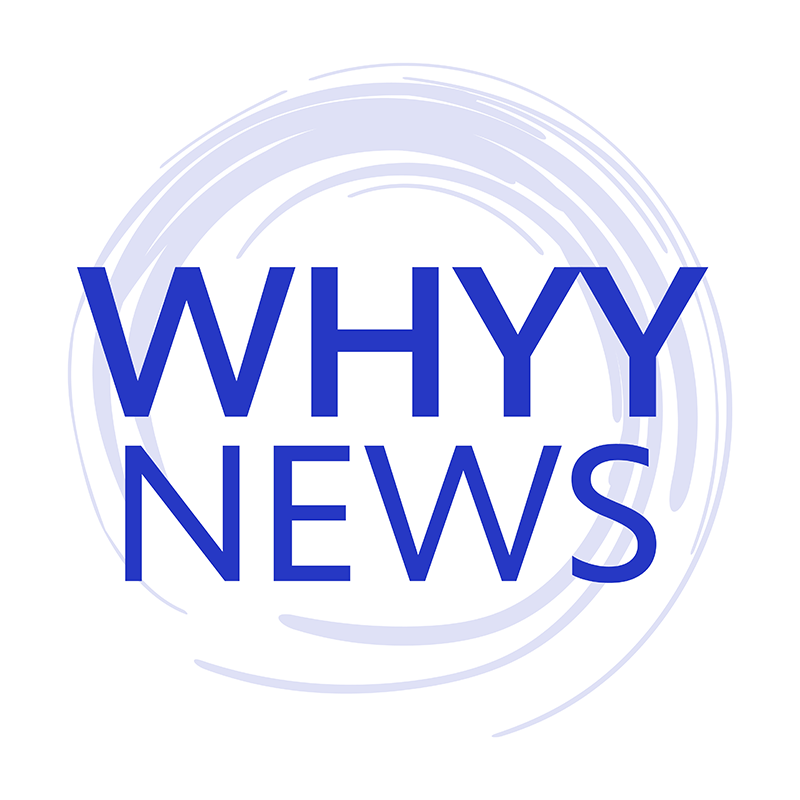 Get daily updates from WHYY News!
WHYY is your source for fact-based, in-depth journalism and information. As a nonprofit organization, we rely on financial support from readers like you. Please give today.