Northern Liberties Neighborhood Association creates litter report form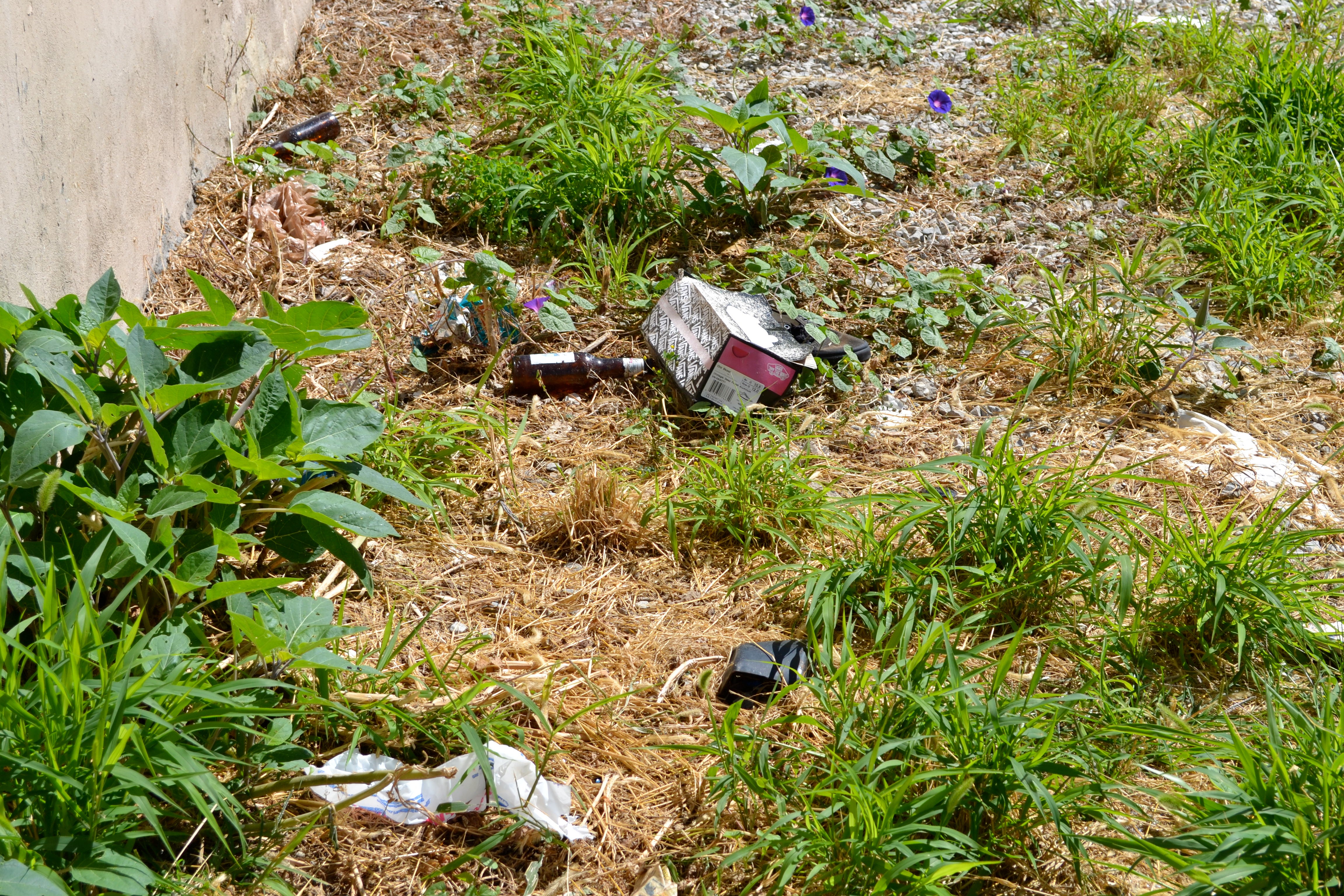 Like many Philadelphia neighborhoods, Northern Liberties has always had to work to control its litter problem. In the past few years, though, Northern Liberties has become more of a destination neighborhood, and because of that there is an increased emphasis on keeping it clean. To step up its litter control efforts, the Northern Liberties Neighborhood Association (NLNA) has launched Project Clean Streets and created a new litter report form.
"The neighborhood is cleaner than it's ever been, however there are more people here to see the litter, more attention to the neighborhood, more people on the business corridors, and so I think there's more concern about litter," said Matt Ruben, NLNA president.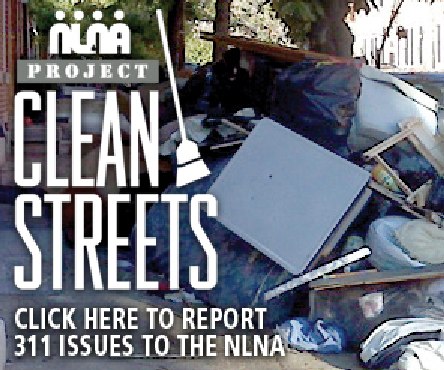 With Project Clean Streets, "The objective is to educate everybody to the real life problems of litter," said Katrina Mansfield, an NLNA board member and 15-year Northern Liberties resident. "It's not just unsightly but it creates a negative attitude and presentation of the neighborhood, and people are more apt to not take care of their own stoop if the whole neighborhood looks bad."
The online litter report form is a way for neighbors to request help with a litter problem through both the city and NLNA. The form instructs residents to report appropriate litter problems to 311 and then submit the form to the neighborhood association. NLNA will follow up with 311 or do what it can to address the problem on its own.
"It actually came out of the fact that we're a small group of volunteers, and we were getting lots and lots of messages about litter and trash, and this was one way to make it all go to the same place, to the right person," Kat said.
Once the form is submitted, Lara Kelly, NLNA's quality of life coordinator, reaches out to contacts at the city.
"She manages to get through to them and get problem issues dealt with," Kat said.
To combat litter, Northern Liberties Neighborhood Association has launched a litter report form

As Northern Liberties becomes more of a destination neighborhood, there is more emphasis on reducing litter
Lesson learned:
Project Clean Streets is an effort to educate Northern Liberties residents and visitors alike about the complexity of the litter. Katrina Mansfield, an NLNA board member, shared one lesson NLNA learned the hard way.
"Your corner trash bins that the city does empty, if people start throwing their bags of house waste in there and it's packed and full all the time, the city will remove that bin," Mansfield said. "We used to have quite a few bins and we lost a lot of them because of this problem."
Part of Project Clean Streets and the litter report form is educating people on what the city can help with and what is up to residents or businesses. 311 might help address littered lots, an apartment building's overflowing trash bin or a heaping pile of trash someone left on the street when they moved out mid-week, Kat said.
Litter clogging storm drains and litter in the streets fall under the Streets Department's jurisdiction, but Ruben said, "There's a lot the Streets Department doesn't address." For instance litter on sidewalks is considered the responsibility of the people who own the property along the sidewalk.
"We can't single handedly fix every litter problem, but this is a direct line of communication from neighbors to us, and we can do what we can," he said.
NLNA has hired a small crew of people to sweep the streets once a week, but they can only do so much.
"When I say sweep, I mean with a broom," Kat said.
"We live in an age in Philadelphia, but also in America when the resources available to government are less than they used to be, and for better and for worse, communities have been forced more on their own to come up with solutions to bridge the gap," Ruben said.
To help support the new Project Clean Streets initiative and pay for additional street sweeping from the hired crew, NLNA is asking local business to purchase ads on the neighborhood association's website. NLNA will also publish a running list of participating businesses so that neighbors are aware of who is coming together on this issue.
"We're just trying to be creative about changing the culture," Kat said. "It's easy to become jaded to litter, but we're hoping just to change the culture, keep [the neighborhood] from going downhill."
WHYY is your source for fact-based, in-depth journalism and information. As a nonprofit organization, we rely on financial support from readers like you. Please give today.