Northeast Philly residents help chart a 'Route for Change' on Roosevelt Boulevard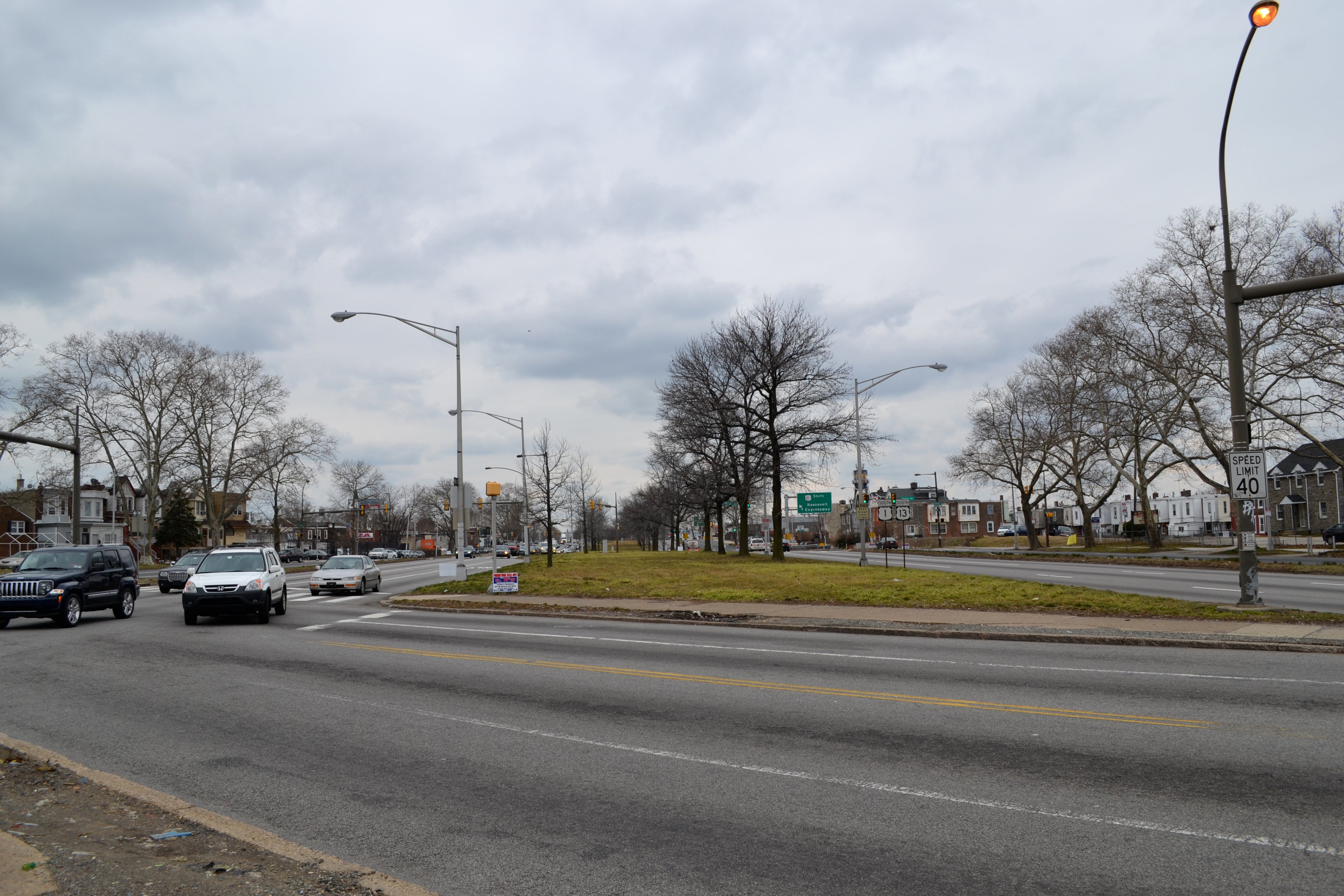 "There's not enough time to cross. And even if it's your light, the cars are turning, and you can feel the wind behind you as you're crossing the street," said one woman who attended Wednesday night's 'Route for Change' public forum on Roosevelt Boulevard.
"You only get 15 seconds to cross the whole thing," she continued, "And you're in the middle of 12 lanes, with cars coming past you on this side and that side. It takes you at least two or three lights to run across that Boulevard."
"You better run," said her friend, shaking her head.
The group of three friends, all older African-American women who live off of 9th Street and the Boulevard, decided to attend Wednesday night's public engagement session to add their voices to the calls for safety improvements.
The women take the bus daily to work at Walmart and shopping centers along the Boulevard, and while they're content with the bus service itself, they complained about having to scurry across 12 lanes of traffic to get to the bus stop under high-stress conditions.
They weren't alone. About 40 people attended Wednesday evening's session, and more than 100 had already participated in the three meetings the City has held so far to gather feedback for a federally-funded plan to improve one of the city's most dangerous roadways. While planners haven't begun parsing all the feedback yet, it was already clear that safety was foremost on attendees' minds.
"It's been safety, safety, safety. Even when people aren't asked about safety, they talk about safety," said Christopher Puchalsky, Deputy Director of Transportation Planning at DVRPC, of the public sessions.
'Route for Change' is a three-year coordinated planning project, led by the City, SEPTA and PennDOT, to finally reengineer Roosevelt Boulevard as a safe place for all users. The Boulevard is one of the nation's most dangerous roads, and has been studied ad nauseum, but has so far eluded very much concrete action.
Planners are interested in data about how people use the Boulevard now, of course, but they are also interested in intangibles like what people want to see the Boulevard become, or how they feel when they're there.
"We have this activity where we ask people how they feel when they're on the Boulevard. Do you feel comfortable? Do you feel stressed? We can learn a lot from data, but data can't tell us everything," said Angie Dixon, program manager for the Route for Change program.
At the Wednesday night meeting, most of the responses were bunched on the "Stressed" side of a white board asking attendees to rate their feelings on a continuum between Stressed and Comfortable.
Dixon recalled a comment that stuck with her from the first forum, where a man said "I hate seeing people on the diving board," referring to the stingy grass islands in the median where pedestrians wait to cross.
The Route for Change team plans to continue outreach beyond the five initial public meetings, which ended this week, and will have a presence at local community meetings, street festivals, and other places people are gathering.
Citizen feedback will be used to help shape decisions about which improvements to prioritize first, based one projects that are achievable before the year 2024.
Dixon said if ideas come up during the public forums that sound like they could be actionable before the end of the three-year planning process, they might look to leverage additional funding to get those items done sooner than some of the big-ticket reengineering projects.
Planners will also use the public feedback to inform a few different possible configurations based on people's priorities, and bring it back to the community to discuss the tradeoffs involved with different choices.
Ideas suggested by attendees Wednesday evening included a study of left-turn issues in terms of pedestrian safety and convenient turning for vehicles, improved transit signage, directions to local businesses and landmarks, and dedicated space for buses.
Despite the overwhelming agreement on making safety a priority, there were some different and sometimes conflicting ideas about how that should be achieved. Some attendees liked the idea of pedestrian overpasses over the Boulevard, while others preferred at-grade changes like clearer crosswalks and longer walk times on the pedestrian countdown clocks.
Charles Lanier of the Hunting Park Neighborhood Advisory Committee suggested improving language access on Boulevard signage, given the increased diversity and international population growth in Northeast Philly, particularly in neighborhoods abutting the Boulevard.
The next step for the Route for Change team is to digest the public feedback, but you can still submit ideas and sign up for alerts on the Route for Change website.