N.J. Senate to hold hearing on fairness of student loan collection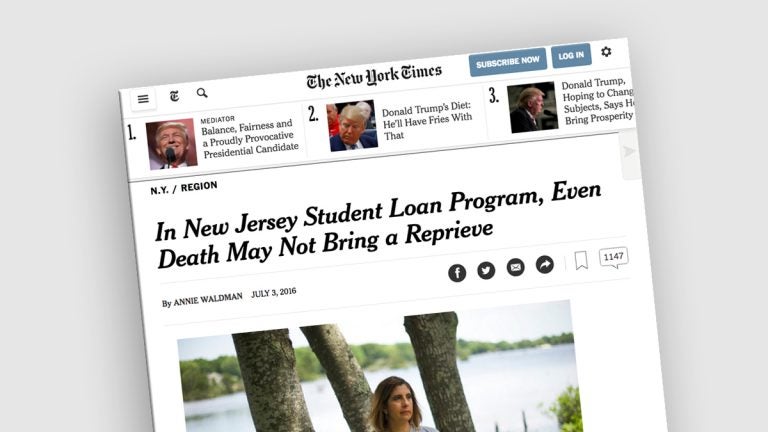 Some borrowers claim the agency that operates New Jersey's student loan program is mistreating them, and lawmakers will hold a hearing Monday to examine their concerns.
Read the NYT's story that triggered the hearing
Senator Sandra Cunningham says some families complained the Higher Education Student Assistance Authority uses aggressive tactics when borrowers are not able to make loan payments.
"This is a program that's designed to help our students and to make sure that they have the funds that they need to complete their education," Cunningham said. "So we want to make sure that's what we're actually doing."
Senator Bob Gordon says lawmakers will examine the validity of those complaints and determine if there's a need to change state policy or procedures.
"We want to operate these agencies in a fiscally prudent way, but we shouldn't lose sight of the fact that the objective of these programs is to help people get a higher education, and we should be doing that as other states do without imposing a burden that they have to bear for life," Gordon said.
Gordon says the state should be properly advising borrowers and not aggressively targeting students and families having financial difficulties.