New, simplified rules for farmers' markets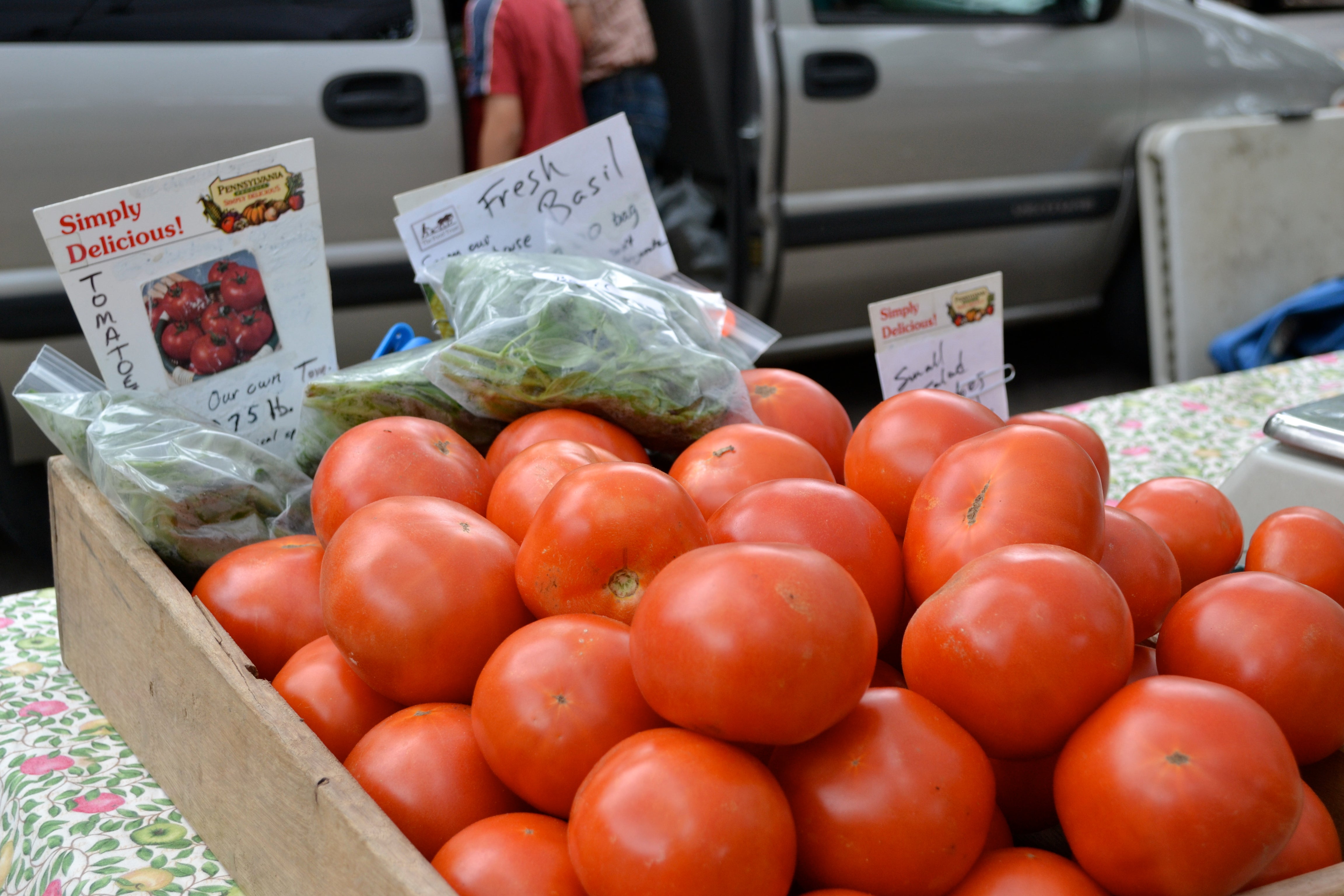 Philadelphia has 65 farmers' markets, and the city wants to encourage even more. New changes to the City's Code could do just that.
Last week City Council approved changes that
eliminate the farmers' market licensing fee

simplify the rules for operating a market and

require a simplified registration with the Philadelphia Department of Public Health.
"It really is intended to make the city even more user friendly for farmers' markets by eliminating any fees to operate a farmers' market and to simplify the process at the same time," said Nan Feyler, chief of staff at the Department of Public Health.
In the past there was a $300 annual licensing fee to run a farmers' market.
"Frankly I don't know that it was enforced, but it was on the books, and it was through the Department of Licenses and Inspections," Feyler said.
Now to operate a farmers' market, an operator will simply register with the Department of Public Health by providing information on the number of vendors expected at the given market, the types of products that will be sold and the dates and times that the market will be open.
"There's been a real growth in farmers' markets in recent years, and so these rules were kind of updated to reflect their popularity, and folks in public health have come to view farmers' markets as good sources of fruits and vegetables for people, so the code kind of reflects the changing times," said Nicky Uy, senior associate of the farmers' market program at The Food Trust, which operates 25 farmers markets in Philadelphia and has plans to open four more this year.
As farmers' markets have become more popular, the city has come to recognize their potential to bring fresh, healthy, local and affordable food into low income communities, to serve as neighborhood hubs, to stimulate the local economy and to reduce the city's overall carbon footprint.
"I think the bottom line is that we absolutely would love it if there were too many farmers' markets and we had to worry about space," Feyler said.
Sampling and cooking demonstrations encouraged
Feyler said she is particularly pleased that the Department of Public Health was able to work with current market operators including The Food Trust and Farm to City to clarify guidelines for sampling and cooking demonstrations. Thanks to those efforts, farmers' markets will be able to offer samples and show people how to cook with foods they may have never eaten before without jumping through too many additional bureaucratic hoops.
"You can understand and imagine that it's really important that both the farmer is able to allow people to sample their products, but… a lot of folks may not have a lot of experience with the products the farm is selling," Feyler said.
"A cooking demonstration is a really great opportunity to help people understand what they can do with a zucchini or something they may not have cooked with before," she said.
There is a requirement that if a market is going to do a cooking demonstration, they must fill out out a form that provides information about the menu and the equipment being used. They must also have a temporary hand washing station, but Feyler said those can be relatively inexpensive.
Food samples may be offered at anytime as long as markets follow proper food handling practices and do not sample tomatoes or melons.
Farmers' Market Operators Manual
To compliment the code changes, the Department of Public Health will release a Farmers' Market Operators Manual, which should be available online within the next week. The manual includes registration paperwork to be filed with the Department of Public Health, food safety guidelines, food sampling guidelines and the form that must be submitted for food cooking demonstrations.
Feyler said the department hopes the manual will make the process for opening a farmers' market even more accessible and easy to understand so that people don't feel that there are any deterrents or disincentives.
The manual is also part of a larger effort to promote new food businesses in Philadelphia. The Department of Public Health has plans to release similar guidelines for starting other types of stationary and mobile food markets.
"All of it is intended to try to improve or try to continue to make Philly a business friendly environment for food businesses while also protecting food safety," Feyler said. "… We're trying to make starting a food business in Philadelphia easier, or at least the process more transparent."