New Payment Technology to bring vending machines to all stations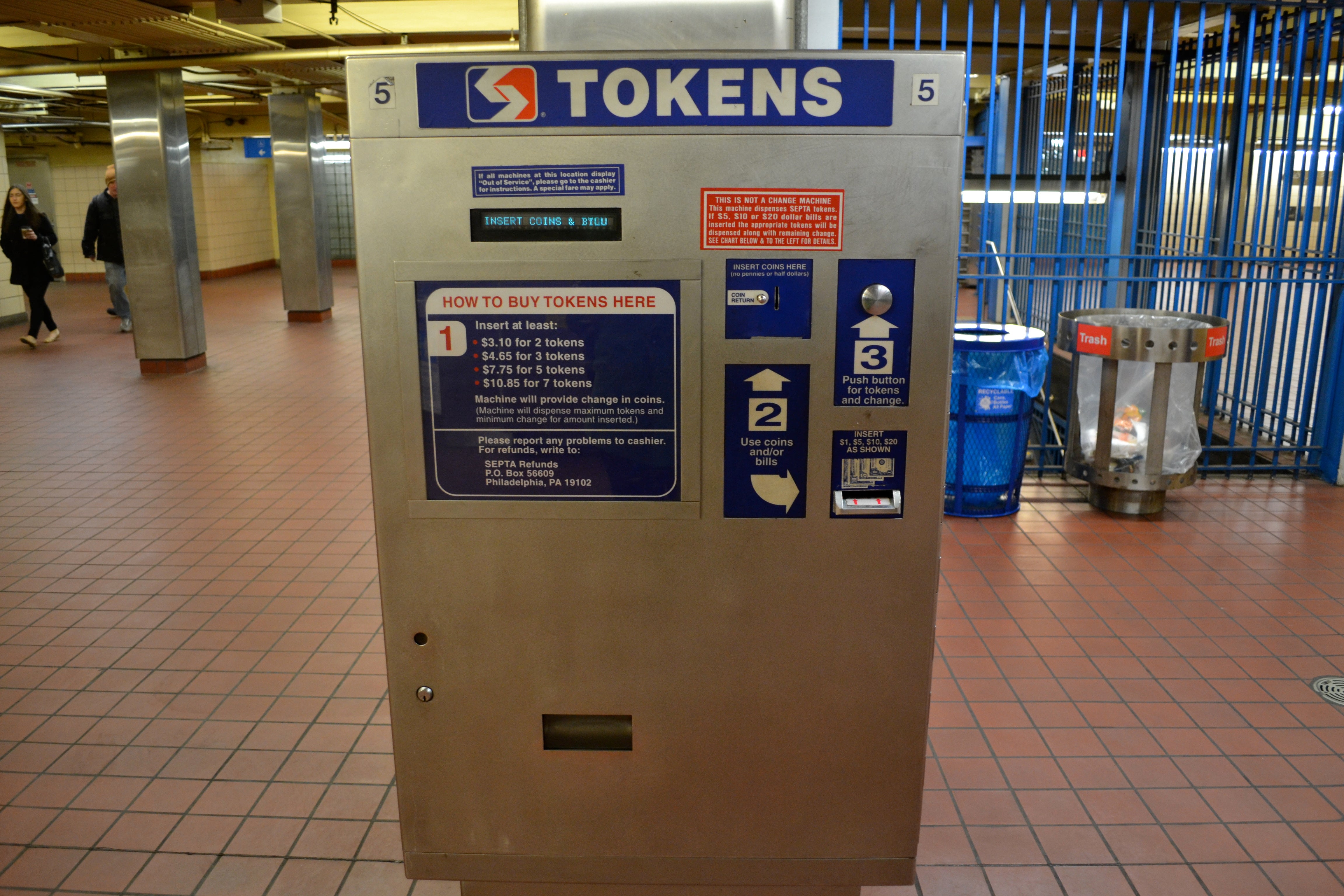 When SEPTA's New Payment Technology (NPT) smartcard system rolls out in the fall of 2013, there will be the obvious changes that should enhance the rider experience – say sayonara to tokens – as well as the most basic of upgrades at many stations.
For instance, only about half of SEPTA's Broad Street Line (BSL) and Market Frankford Line (MFL) stations have token vending machines. At stations lacking the machines, passengers must pay the two-dollar base cash fare. They must pay exact fare, and they miss out on the discounted $1.55 token rate. As part of the NPT program, though, SEPTA will install vending machines at all MFL and BSL stations.
Currently 16 of the MFL's 28 stations are without token vending machines. Two additional stations only have vending machines on one platform. On the BSL, eight of the 22 stations lack vending machines, and the line's Wyoming and Erie stations only have vending machines on one platform.
"It's a resource and manpower issue," said SEPTA spokesperson Andrew Busch. "We simply wouldn't be able to keep up stocking and collecting tokens or maintain the machines if they were at every station."
That will change when the NPT system is fully implemented. As a part of the $129.5 million endeavor, SEPTA will install vending machines in every MFL and BSL station as well as at the five Center City Regional Rail stations.
This is possible because, "the new system won't be as labor-intensive due to the fact that we won't have to worry about transporting tokens around," Busch said.
Rather than scrounge for two, single dollar bills or a handful of exact change, passengers will purchase or add value to smart cards using cash or credit/debit cards. All of this will be done through the vending machines, and the station attendants will no longer handle cash.
SEPTA is still working out the fare details for NPT. SEPTA will continue to offer discounted rates and passes, but the next scheduled fare increase is slated for the upcoming fiscal year, which begins July 1. The authority has not determined how much fares will increase.
NPT is scheduled to begin on subways, buses and trolleys in September 2013. Until then, a full list of stations with token machines can be found online at http://www.septa.org/sales/locations/tvm.html. And remember, tokens will not be part of the NPT system, so use them up.
WHYY is your source for fact-based, in-depth journalism and information. As a nonprofit organization, we rely on financial support from readers like you. Please give today.