N.J. advocacy groups say U.S. courts are 'turning this country back' on transgender rights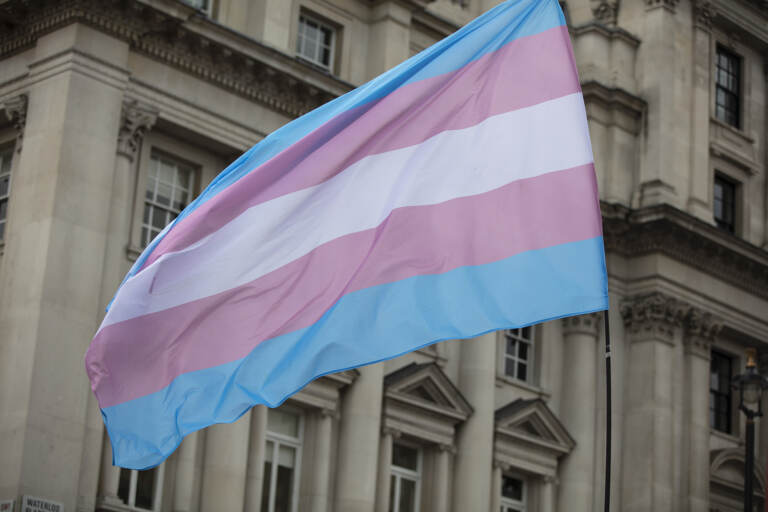 New Jersey LGBTQ advocacy groups have denounced a recent federal court decision that prevents the Biden administration from enforcing an executive order intended to protect transgender people in schools and in the workplace.
Friday, Tennessee federal district court Judge Charles Atchley issued a temporary injunction halting Department of Education guidelines prohibiting schools that receive federal funding from discriminating against students based on sexual orientation or gender identity under Title IX — which prohibits discrimination based on sex.
According to The 19th, 20 states have filed a joint lawsuit challenging the Biden administration's interpretation of Title IX, claiming the administration's guidelines prevent them from enforcing state laws that ban transgender students from playing school sports.
Since January 2021, 18 states, including Florida and Texas, have passed anti-transgender laws, according to a legislation tracker published by The Transformations Project. 
Celeste Fiore, a transgender lawyer and founder of the New Jersey-based Trans Affirming Alliance, called Atchley's decision "an attack on our children."
"This new decision is a direct attack on LGBTQ+ rights and the target is our children," Fiore said. "It impacts our children's rights to be free from harassment and bullying, their rights to appropriate medical care, their ability to join their peers in activities, sports and feel positively seen in their own communities."
"It affects their right to live, their right to life," they said.
After former President Donald Trump assumed office in 2016, he reversed several Obama-era policies that expanded transgender rights.
For example, Trump banned transgender people from serving in the military. And he discontinued a policy that allowed transgender students from using bathrooms and participating in sports that aligned with their gender identity.
Though the Biden Administration promised to make a return to guidelines adopted during Barack Obama's term in office — when President Joe Biden served as Vice President — LGBTQ advocacy groups said back-and-forth policy changes have historically created uncertainty for LGBTQ people.
"It's causing anxiety," said Dr. Rochelle Johnson, a mental health counselor and outreach director for the Southern New Jersey LGBTQ Pride Center.
"There's a lot of trauma that comes along with being in the LGBTQ community, especially marginalized populations, people of color," Johnson said.
Beatrice Simpkins, head of the Newark LGBTQ Community Center, said her organization is bracing for officials to "undermine recent legal advancements" that affirm LGBTQ rights.
"It's an extremely conservative court that we have at the federal level and they are out to turn this country back a couple centuries with their puritanical approach to the current society that we live in, which is nothing like it was two hundred years ago," Simpkins said.
According to the Washington Post, the U.S. House of Representatives is scheduled to vote Tuesday on a measure that would codify same-sex marriage. The vote comes a few weeks after U.S. Supreme Court Justice Clarence Thomas recently questioned whether the highest court in the land should consider overturning a ruling that made same-sex marriage legal.