New Jersey's largest buildings will now track electricity and water use in statewide conservation effort
The New Jersey Clean Energy Act requires the largest building owners to report energy and water usage for the first time, and there are incentives to conserve power.
Listen
2:13
This story is part of the WHYY News Climate Desk, bringing you news and solutions for our changing region.
From the Poconos to the Jersey Shore to the mouth of the Delaware Bay, what do you want to know about climate change? What would you like us to cover? Get in touch.
---
Property owners of about 13,000 commercial buildings across New Jersey must keep track of and report to regulators energy and water usage starting on October 1.
For the first time under state law, any building that spans at least 25,000 square feet — which includes shopping malls, office complexes, apartments, hospitals, and even manufacturers — must share data with the New Jersey Board of Public Utilities.
The goal of the New Jersey Clean Energy Act, signed into law in 2018, is to first measure and then focus on incentives for energy and water conservation efforts, according to the state utility board.
Right now, there are no penalties for noncompliance nor are there plans to punish the largest energy consumers, said Stacy Ho Richardson, deputy director of the division of clean energy at the New Jersey Board of Public Utilities.
Instead, regulators are hoping that building owners will take advantage of incentive programs through state and federal agencies or even utility companies and reap the reward of saving money by reducing electricity use.
"We want to make it as easy as possible to report so the building owners can get the benefits of benchmarking," Ho Richardson said.
In 2012, the city of Philadelphia enacted a similar law for buildings at least 50,000 square feet which applied to roughly 1,700 buildings at the time.
Philadelphia property owners who participated in the program reduced building energy use by 5% on average between 2013 and 2018, city data shows. 
In Center City, Two Liberty Place, a skyscraper built in 1990, reduced its electricity usage by 50% between 2013 and 2021, according to the most recent data available.
The sprawling 1.2 million square foot building with commercial office space, retail, and condos replaced its 25-year-old heating and cooling system as part of its energy conservation upgrades.
Philadelphia targeted large buildings because of its goal to become carbon neutral by 2050 and 70% of the city's emissions comes from buildings. It was not immediately clear how much that number has changed since the program began.
"We are never going to be able to reach our climate targets if we do not manage better how our buildings use energy," said Nidhi Krishen, deputy director of climate solutions office of sustainability in Philadelphia.
For older buildings that means retrofitting properties and closing any gaps around the outside perimeter of the structure making it "as tight as possible" to reduce airflow and ensuring there is sufficient insulation in the walls and ceilings, Krishen said.
The compliance rate for the program is nearly 90% and the median Energy Star score for large buildings in Philadelphia was 55 out of 100 in 2021, higher than the national average of 50 out of 100.
In 2020, Philadelphia enacted new rules requiring all buildings at least 50,000 square feet and larger to perform tune-ups every five years which is estimated to reduce electricity by up to 15% annually.
Delaware has been using energy benchmarking for state-owned buildings since 2010 after then-Gov. Jack Markell issued an executive order. After five years of strategic retrofitting projects to reduce electricity use — the state saw a 17% reduction in its energy use for government buildings.
Jeff Hendler owns a New York City-based software company, Logical Buildings, that helps individuals and businesses measure and reduce electricity use.
Hendler saw similar laws in New York City play out and expects the first year of benchmarking in New Jersey will be messy. But he says once the data is made public it does help energy conservation efforts.
"We expect a lot of scrambling," he said. "The utilities have to make a lot of data available for these buildings that are covered."
In 2019, New York City created a carbon cap for all its buildings mandating energy conservation since its goal is to also become carbon neutral by 2050.
"You now have a model of the largest city where building owners have to keep a score of what their carbon utilization is which is based on energy use and it's a pre-defined [carbon] cap," he said. "The way this program has been engineered is that 20% of the buildings will be fined."
Often the biggest users of electricity are health care facilities like hospitals or research centers.
In Camden, N.J., the Joint Health Sciences Center is a research and education facility that sits next to Cooper Hospital. Researchers run scientific experiments and medical students are trained in simulated surgical rooms on site.
Built in 2019, the 125,000-square-foot building is already energy efficient with LED lights and an automation system that controls temperature and humidity. There are already 2,000 sensors across the building to help control operations with a computer program.
But Dean D'Astuto, chief operating officer for the Rowan University/Rutgers-Camden Board of Governors, who oversees the center, says that some experiments run 24 hours a day and need massive subzero freezers.
"It's a tough balancing act," D'Astuto said. "We can't just say we're going to close this down or shut this off because we can't. The research comes first."
But that doesn't mean there's no room for further optimization, such as swapping out boiler systems or adding solar panels to the parking lot.
One way buildings have reduced carbon emissions is through electrification of heating and cooling systems.
"Once we get off the gas-burning type of appliances that certainly reduces carbon," said Jeff Hendler, CEO of Logical Buildings. "The more you electrify the more it's possible to use renewable energy like solar and wind."
As New Jersey moves towards ambitious goals for renewable power such as offshore wind, it's hoping to use the new data to encourage large energy users to cut back.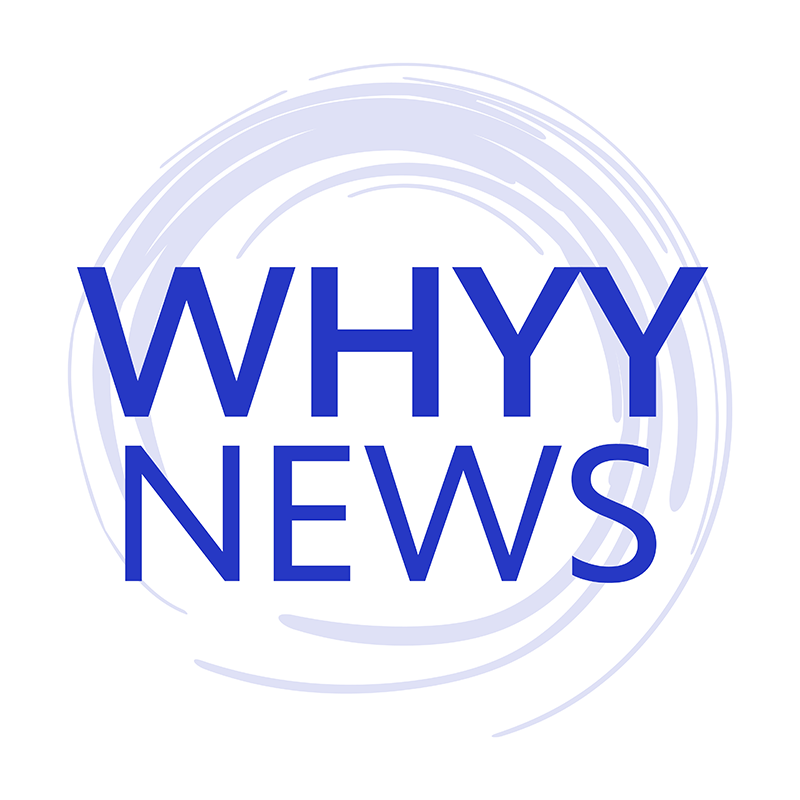 Get daily updates from WHYY News!
WHYY is your source for fact-based, in-depth journalism and information. As a nonprofit organization, we rely on financial support from readers like you. Please give today.