New bike signs designed to show cyclists the way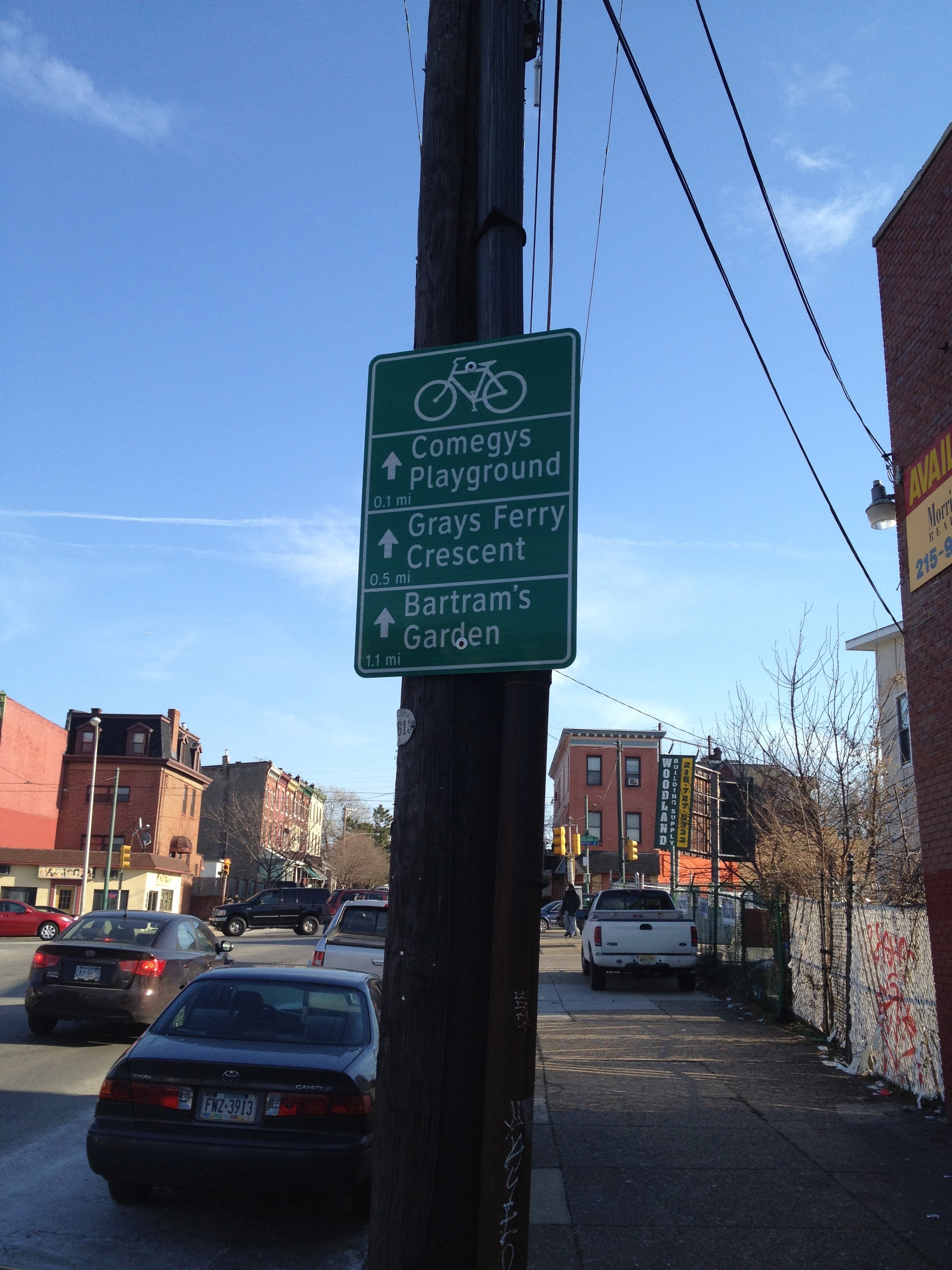 The city is trying to address an often overlooked part of its bicycling infrastructure by installing directional signs along popular bike routes.
The idea, according to Clint Randall, the city's healthy communities coordinator, is to reinforce safe bicycling routes and provide directions to important area landmarks.
"Signage is a crucial part of the overall infrastructure," especially along routes without designated bicycle lanes, he said.
The idea for signs, Randall explained, came out of money the Health Department had left over from a grant. Using the money to provide cyclists with better directions seemed like a no-brainer.
"Signage is one of those low-cost standard planning recommendations that seems to come up all the time," he said.
The first of the signs went up in October after the city decided where it wanted to put them. Since the original grant was to promote healthy communities, most of the signs are geared toward increasing physical activity by pointing to existing infrastructure like bike lanes and off-road trails.
Installation of the 400 or so signs should be completed by March, at a total cost of about $100,000.
"We want the signs to have a presence in every part of the city," Randall said, adding that the city will also be putting up enforcement signs and decals on streets and sidewalks reminding riders not to, for instance, bike on sidewalks.
For its part, the Bicycle Coalition of Greater Philadelphia hopes that the signs encourage more bicycling ― especially by tourists and infrequent cyclers who don't necessarily know how to get around on two wheels.
"It's one of the things that encourages people to bicycle," said John Boyle, the coalition's research director, because it gives people security that they can travel safely to important destinations ― especially because not every street in the city is necessarily safe for cyclists.
Boyle said that other cities with a long history of support for bicycling, including Seattle and Chicago, have similar signs and that they've helped him get around when he's traveled there.
And as an upshot, everyone ― including pedestrians and motorists ― can read the signs, Boyle said.
"It's a navigational tool for everyone," he said.
Contact the reporter at acampisi@planphilly.com