'All standards fly out the window': NAACP accuses Wilmington police of unconstitutional searches, traffic stops
The lawsuit claims city cops bend the rules to search for evidence, especially with probationers, but Mayor Purzycki calls the allegations "offensive."
Listen
1:43
From Philly and the Pa. suburbs to South Jersey and Delaware, what would you like WHYY News to cover? Let us know!
When Lamotte Johns answered the knock on his door one night this June, he encountered a dozen Wilmington police officers and Delaware probation officers.
They were looking for his former roommate, Javonte Waters, just as they had done three months earlier when they showed up at the West Center City rowhome.
Once again, Johns informed the officers that Waters had moved out more than two years earlier and was not inside.
But instead of leaving, Johns says one officer stuck his foot in the door, forced it open, and the officers barged inside. Then they searched Johns' entire house, without success.
The fact that Waters was not inside should not have been a surprise to the officer who led the fruitless search. That's because he knew city cops had arrested Waters that same day, and he was in their custody.
The allegedly unauthorized search at Johns' home is one of a series of allegations in a new federal lawsuit filed by the American Civil Liberties Union of Delaware on behalf of the state NAACP. The suit accuses Wilmington police of systematically conducting unconstitutional and illegal searches of people, homes, and vehicles, as well as illegal traffic stops and arrests, almost entirely on Black residents, many of whom are on probation.
The lawsuit accuses the city of failing to monitor officers who work with state probation officers on so-called Operation Safe Streets teams that are tasked with ensuring probationers are complying with the conditions of their release.
The lawsuit added that the city doesn't discipline officers who violate residents' constitutional rights and has "failed with deliberate indifference to record and preserve records and information regarding the stops and frisks of civilians" that were done in violation of the Fourth Amendment right against unreasonable search and seizure.
"The absolute lack of oversight combined with a blatant disregard for the rights and well-being of the public is shameful," said Dwayne Bensing, legal director at ACLU of Delaware, who stressed that the lawsuit covers alleged violations by officers who work with probation officers and those who do not. "This kind of policing isn't providing protection or public safety — it's an abuse of power that needs to be stopped."
The state and Wilmington NAACP said in a statement that "it is long past time for the WPD to be held accountable for the terror they've instilled in our communities with their racially discriminatory practices. We're demanding justice on behalf of those who have been harmed, intimidated, and disrespected by these officers."
The lawsuit is seeking class action status, a judgment against the city, an order to remedy the alleged violations, a monitor to oversee reforms, and legal fees. The plaintiffs are not seeking monetary damages.
Named as defendants are Mayor Mike Purzycki and Police Chief Wilfredo Campos, who earlier this year succeeded Robert Tracy, the chief Purzycki appointed upon taking office in 2017. Tracy is now chief in St. Louis.  Both chiefs have grappled with ways to curtail the plague of gun violence that has gripped Wilmington for nearly three decades.
Campos did not comment on the lawsuit that accuses his force of unlawful actions under both his and Tracy's watch, but in a written statement Purzycki said the city would "vigorously defend against the suit" in U.S. District Court.
"The claims made by the ACLU are offensive to me," Purzycki's statement said. "The Wilmington police department makes it a practice to treat every person equally and with the utmost respect even under the very difficult circumstances they face each day as they serve and protect the community."
"The city does not engage in, promote, or tolerate any policies, practices, or customs that discriminate against any group or violate anyone's rights."
The Department of Correction is not a defendant, but Bensing said in an interview that police leverage their association with probation officers to violate peoples' rights.
"Part of our issue here is trying to disentangle Operations Safe Streets from the Wilmington Police Department because it's been mission creep,'' Bensing said.
"Essentially the probation officers are a Trojan horse for the Wilmington Police Department to enter homes that they would otherwise not have a probable cause to enter and then other folks are getting wrapped up in this constant state of policing. All of the standards fly out the window when they ride along with probation officers."
Lawsuit targets searches of probationers, homes and vehicles
The mayor's comments notwithstanding, the lawsuit paints a picture of a police force that engages in "racially biased policing" and supports officers who play loose and fast with laws and regulations under the guise of protecting the public from people who have been released from prison but remain under state supervision.
The city's population is 57% Black and 11% Latino, but the force is 65% white, the lawsuit says.
The lawsuit says department records produced in criminal proceedings "reflect the racially disparate and biased patterns of 'proactive patrol' stops." As an example, it says one year of traffic stops by three officers showed that of 59 motorists who were pulled over, 58 of the drivers were Black, and one was a white driver with a Black passenger.
The filing cites a handful of examples of what it calls illegal searches. Delaware law authorizes probation officers to search probationers and the Department of Correction allows the practice once the officer fills out a checklist outlining why it's needed and gets supervisor approval. The lawsuit says that's often not done for searches of probationers, and that searches of homes and vehicles are done without a warrant signed by a judge.
When police and probation officers visited Terrel Dixon-El at his mother's home in Northeast Wilmington two days in a row in August 2020, they found him in compliance with his probation, the lawsuit said.
But on the second day they also went to Dixon-El's girlfriend's home, where he also stayed. The officer entered "without a warrant or other legal justification, purportedly claiming they 'smelled marijuana,'" the lawsuit said, but Dixon-El was legally permitted to use marijuana for medicinal purposes to treat the pain from his hip surgeries for bone disease.
But when officers found unspecified evidence during the search and arrested Dixon-El, they said he could be released if he helped them identify suspects in photographs.
Another alleged example occurred at the West Center City home of Tranecka Charles, where no probationer resided or was suspected of visiting.
The lawsuit said the following scenario unfolded.
Several police officers arrived at the rowhouse after Charles' daughter, who had been hospitalized with a blood clot, stopped breathing and 911 was called. While paramedics attended to the 19-year-old daughter, police began asking questions about possible drug use, which Charles said had not occurred, the lawsuit said.
Paramedics then told Charles her daughter had died from an apparent heart attack but would not let her go to her bedside. So she and her adult son walked outside to process her sudden passing. When they tried to go back inside, officers wouldn't let them in.
Her son entered anyway but was tackled by officers who pinned him to the ground, with one putting his knee on the man's chest. Charles tried to go inside too but was stopped, and then dragged down the stairs outside the house along with another daughter.
Charles was threatened with arrest, and her daughter was temporarily detained in a police car. Her son was charged with resisting arrest and assaulting a police officer and held downtown at police headquarters for several hours. Those charges were dismissed in court, however.
The lawsuit said Wilmington cops entered one woman's home three times without a warrant or probable cause, and one time entered through a back door and walked into her son's bedroom with guns drawn while he played a video game.
Police allegedly label social media posts as 'confidential informants'
The ACLU lawsuit also charges that the city condones the practice of providing false and misleading information when getting judges to sign warrants.
The lawsuit cites the actions of one officer, who allegedly got an arrest warrant based on bogus allegations that a "confidential informant'' had said the suspect had a handgun. But under questioning, the officer testified he had no informant at all. Instead he had seen an Instagram posting that showed the suspect with a gun. The officer added that he had been "always taught" by fellow officers to falsely describe social media accounts in warrant affidavits as "confidential informants."
The lawsuit said the city failed to discipline the officer in question or substantiate a complaint about the misleading information in the affidavit he filed to obtain the warrant, showing that the city "has effectively adopted falsification of arrest warrants as its practice and policy."
Bensing said the bottom line is that it's about time the city begins policing residents and visitors under the proper legal framework.
"There has to be a reasonable suspicion of criminal activity occurring," Bensing said. "But our police department has engaged in essentially 'police state' policing where folks are stopped without any cause or any justification, disproportionately in our Black and brown communities."
When working with probation officers, he said, city cops often compound the problem by ensnaring people who are in the company of probationers.
"The police are lowering the bar of their privacy protections just by their association with the person on probation, which is impermissible," Bensing said. "And so essentially what we're trying to get at with this litigation is ensure that our policing in the city of Wilmington is conforming to our constitutional norms and expectations of privacy."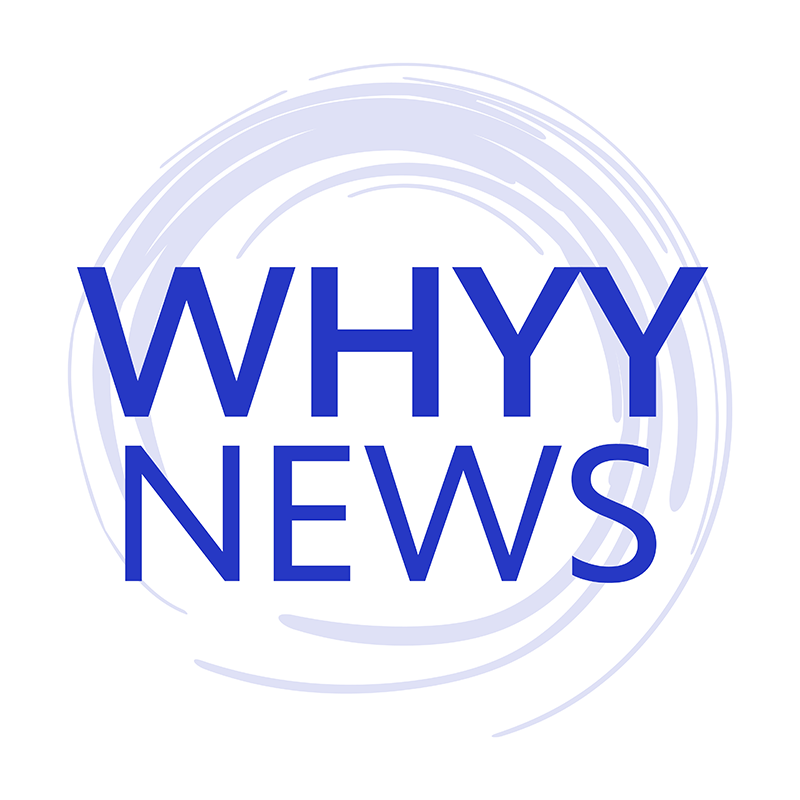 Get daily updates from WHYY News!
WHYY is your source for fact-based, in-depth journalism and information. As a nonprofit organization, we rely on financial support from readers like you. Please give today.